Vienna is an all-the-year destination and it offers its own charm in each season. The summer in Vienna, however, is lively and vibrant and you just never run out of activities. It's got everything: places to hang out, nature, culture and places by the water. Have a look at my best things to do in Vienna in summer – gathered by a local.
Museums quarter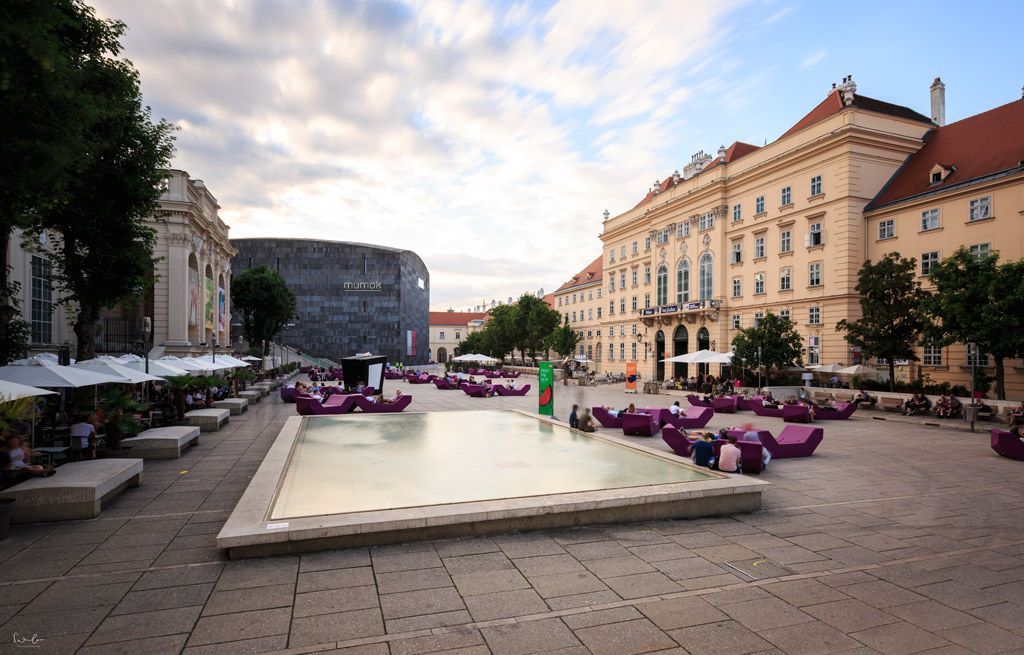 It's been one of the hot spots for years. The museums quarter or also called MQ offers a great mix of hanging out, food, drinks, shopping and culture. You can start with a breakfast in one of the numerous restaurants, stroll through the design shops or find some rest on the sofas on the main square. There is lots of art from music, theatre, street art, design, all mixed with historic and modern architecture. The summer program is filled with all sorts of festivals and great exhibitions.
Where is it: very close to the city center, Museumsplatz 1. Metro stations U3, U2 
Breakfast at the Brunnenmarkt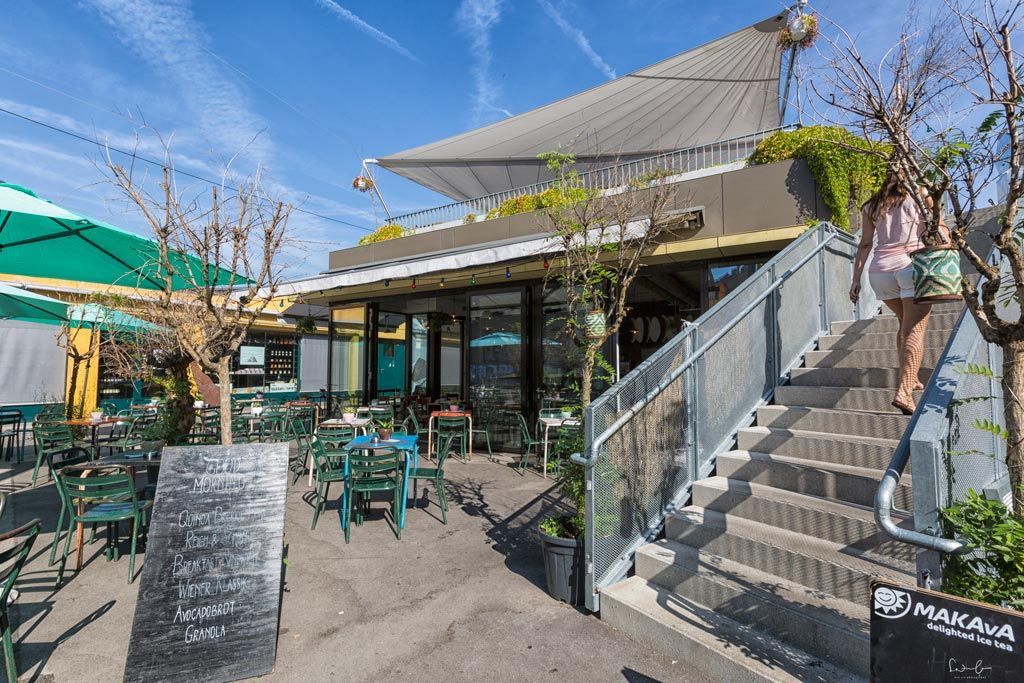 Brunnenmarkt in the 16th district is one of the biggest street markets in Vienna. It is a colorful and booming area with a relaxing atmosphere and Mediterranean flair. Right at Yppenplatz you can find the Wirr, a restaurant with international cuisine, easy listening sounds and a rooftop terrace with a marvelous view of the market. The menu of Wirr has a great range of breakfast – from traditional Viennese to healthy green or oriental.
How to get there: Metro U6, exit Josefstädter Straße or tram no. 2
Karmelitermarket – food, drinks and chill
Many of you might know the famous "Naschmarkt" but there are others such as the Karmelitermarket winning in flair and vibrancy. It is located in the 2nd district in the Karmeliter quarter which is a 10-minute walk from the city center. Hipsters and creatives love the market for its diversity of modern, traditional and slow food cuisine. The Karmelitermarket is perfect for a breakfast or a dinner at sunset when the square is filled with people enjoying the easy going atmosphere.
How to get there: a cozy walk from the city center, bus no. 5A
Beach feeling at Vienna City Beach Club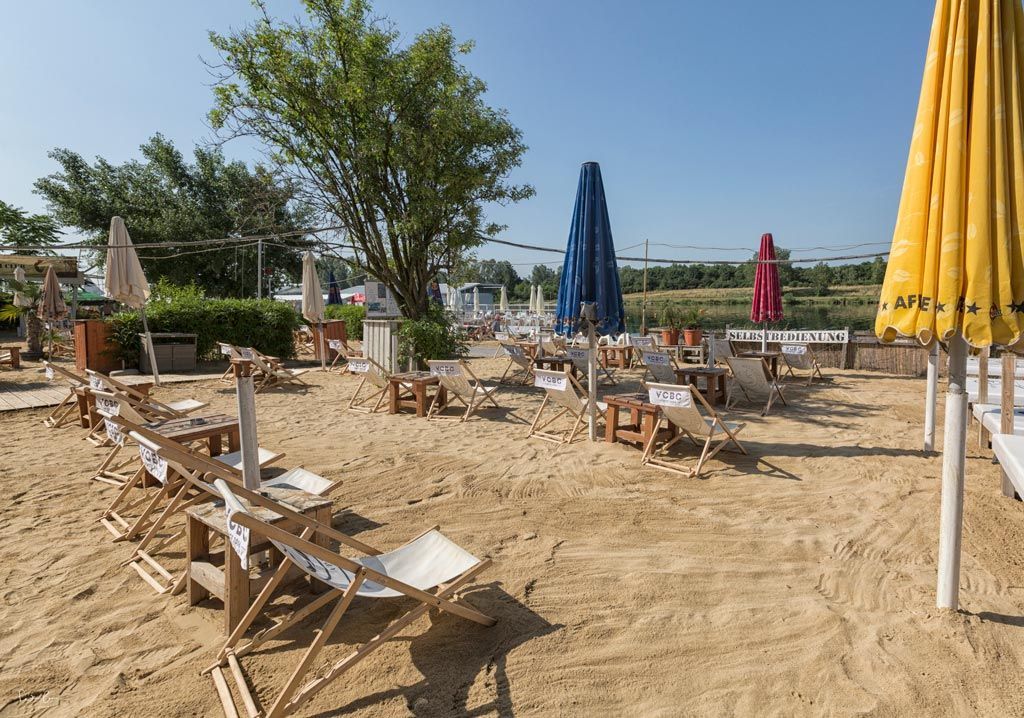 Vienna is a green city with lots of parks and waterfront locations. Did you know that Vienna also has a beach? The Danube has some great spots where you can swim and feel the summer. One of those is the Vienna City Beach Club, a venue to eat, drink, sunbathe and jump into the nice and fresh waters of the Danube. You can reach the beach club easily by bike in just 25 minutes from the city center or take the metro. There is a metro station very close to the site.
How to get there: Metro U2, exit Donaustadtbrücke or rent a bike and enjoy a ride.
Waterski
Yep – you can also waterski on the Danube. Right next to the beach club you can find a wakeboard lift for some action and action. They offer 2-hour beginners courses which you need to book in advance. The beach bar and restaurant Wake-up is right there and serves delicious food, snacks and superb drinks.
Hofbauer at the Old Danube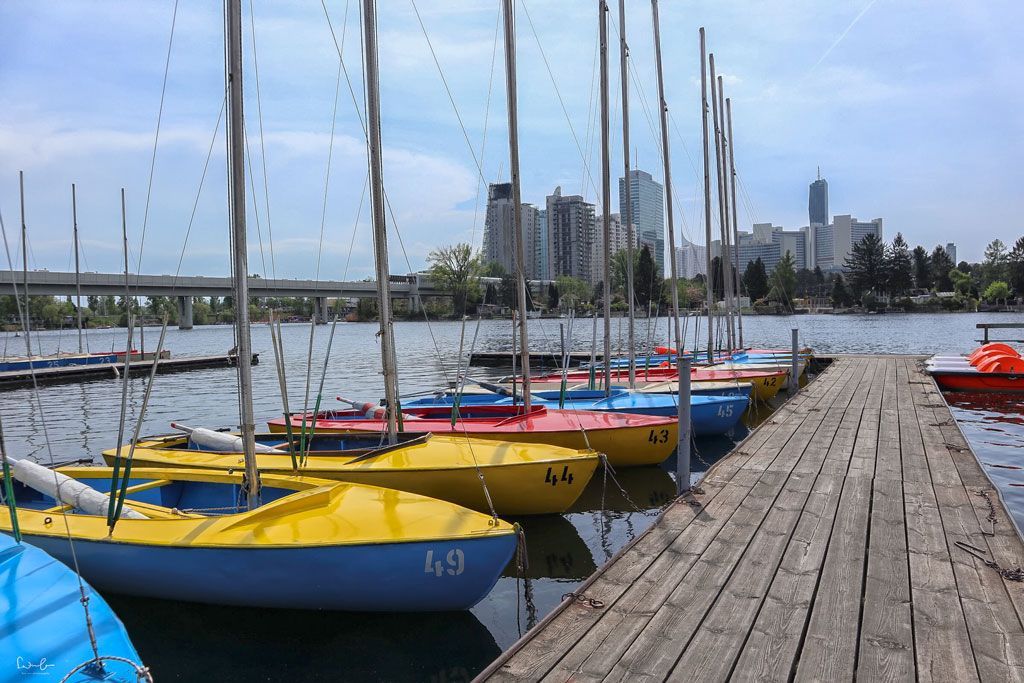 Let's stay across the Danube and let me introduce you to one more waterfront spot: Hofbauer. Not only is it a lovely restaurant with a wonderful view of Vienna's skyline but also a place where you can have some fun time with a stand-up paddling tour on the Old Danube. If this is too much action, you can hire a boat or enjoy a wonderful moonlight picknick and sip your Prosecco while you ride into the sunset. A day at Hofbauers is one of the top-rated things to do in Vienna in summer and you won't want to miss this.
Where is it? An der Oberen Alten Donau 191, metro U1 exit Alte Donau
Herrmann's beach bar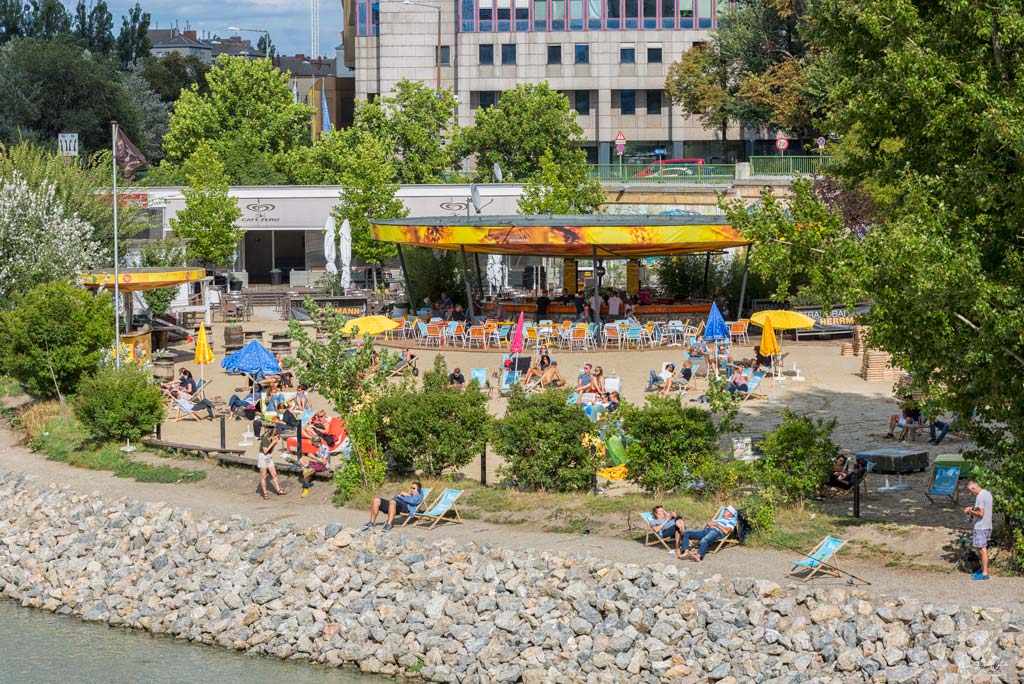 Drinks, food, deckchairs, cool sounds. This is what you can expect at Herrmann's beach bar in the city. It's the perfect place to hang out and enjoy a sundowner after you explored the city. On Sundays, you can spend the morning with a Hatha-Yoga session followed by a breakfast. Silent Disco is one of the event series they're offering. Put on some headphones and choose between two DJs. For soccer fans: Herrmann's bar is the number one public viewing spot with a huge screen to watch the championships.
Where is it? Walking distance to metro station Schwedenplatz (U1 or U4)
Danube canal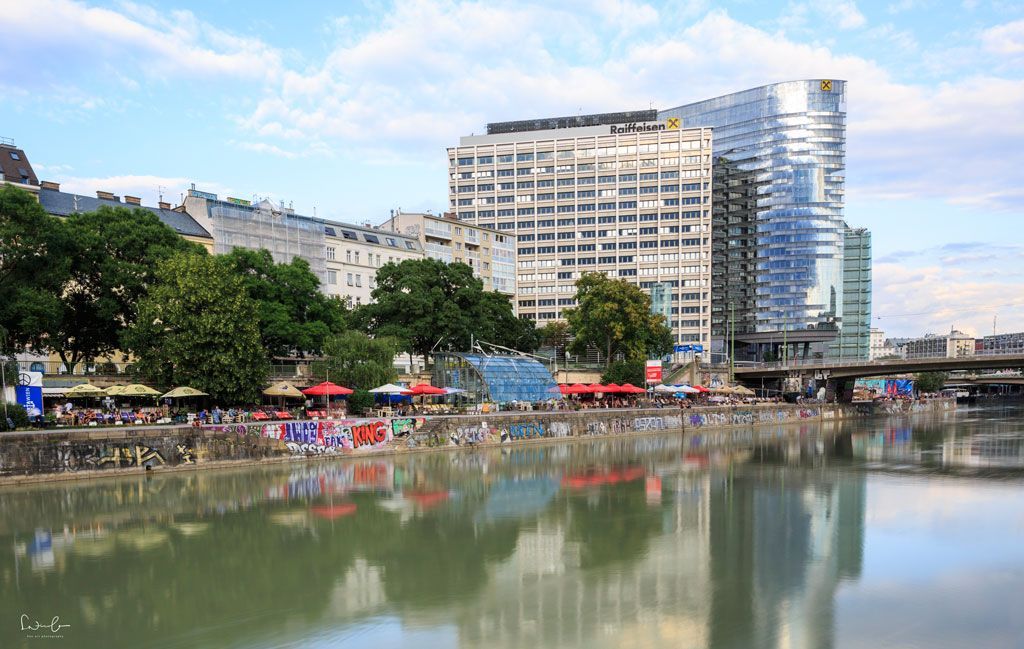 You can picture the Danube canal as a riverside promenade and an urban oasis to chill and hang out. It's perfect for a walk or a ride with the bicycle where you can marvel at the biggest (legal) Graffiti zones Vienna has to offer. There is the Hafenkneipe with its famous fish on a stick – a bit further down the canal but definitely worth a visit. The vibrant scene starts off right at Schwedenplatz on both sides of the river. The Badeschiff offers food and drinks but also a pool and a soccer ground. Blumenwiese, Tel Aviv Beach or Adria Wien just to name one of the numerous locations where you can hang out, chill, have a drink and rest your feet in the sand.
Albertina museum & clubbing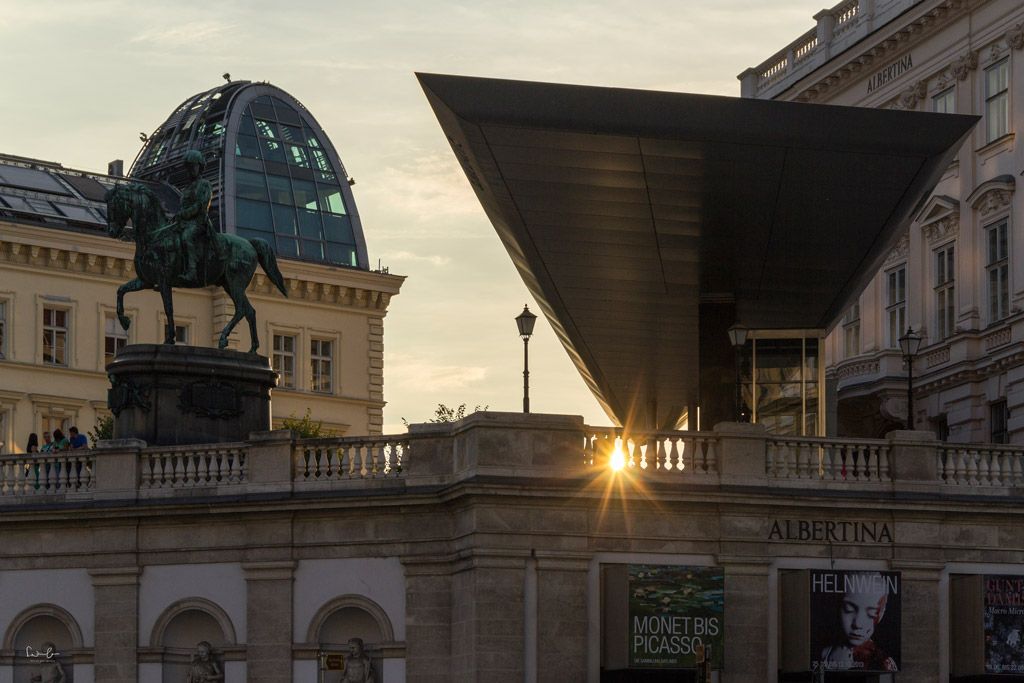 It is not only a museum with awesome exhibitions but also one of Vienna's summer hot spots. Every Wednesday from June to early September the terrace of the Albertina turns into a clubbing location with cool sounds, drinks and an amazing view on Vienna's opera house. Public museum tours are offered for only 3 Euro (first come first serve principle) on these days. Have a drink and enjoy the wonderful Viennese sunsets.
Vineyards
Oh yes, Vienna has vineyards producing delicious white wines. You can taste a chilled glass in one of the wine bars in the vineyards with a breathtaking view of the city. The wine taverns are called "Heuriger" and there are plenty of them in the outlying districts 17, 18 and 19. Combine a walk through the vineyards with a visit to one of the traditional "Heuriger" and enjoy the Austrian sociability.
How to get there? Tram 38 or D until you reach the final stop. The "Heurigen-Express" is a hop-on-hop-off train which leads through the vineyards.
Here's my 3-day in Vienna itinerary with a detailed program suggestion for a weekend including hotel and restaurant tips. If you're into coffee and want to learn more about the Viennese coffee culture you may want to have a look at this article.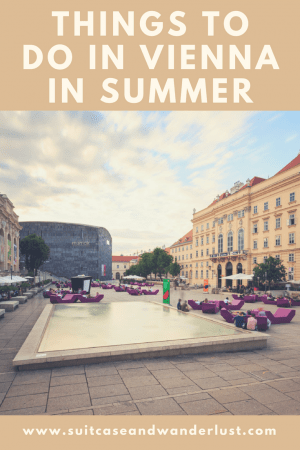 MerkenMerken
MerkenMerken
MerkenMerken
MerkenMerken