Half of the year 2018 has already passed and it's been quite a turbulent couple of months for me involving the setup of my business. By doing that I could not travel as much as I wanted to but I was happy to do some small trips to Venice, Amalfi coast, Croatia and within Austria. Michael from "Erkunde die Welt" is asking his fellow travel bloggers to publish their most beautiful travel photos of the first months of 2018 which gives me a reason to flick through my archive and select some images I haven't published yet.
The principle of Michael's photo parade is selecting images to certain categories. He's very creative in choosing the topics and challenged me quite a lot to finalize my selection. I thought having fewer photos of the last six months would make it easier but I was still struggling. The categories are close-up, at night, wet, contrast, touch of color, abstrct, high, above, black and white, upside down, time, view, clouds and my most beautiful photo:
Close-up
I haven't done a close-up for such a long time although I used to start my photography career by capturing flowers and drops. This photo was taken during a press trip to Carinthia, the most southern area in Austria. We hiked along some trails in the beautiful nature and found these wonderful flowers. They literally screamed "take a photo of me" and so I did.  I like the colors and the green blurry background of this photo and I really had fun coming back to my old favorite genre.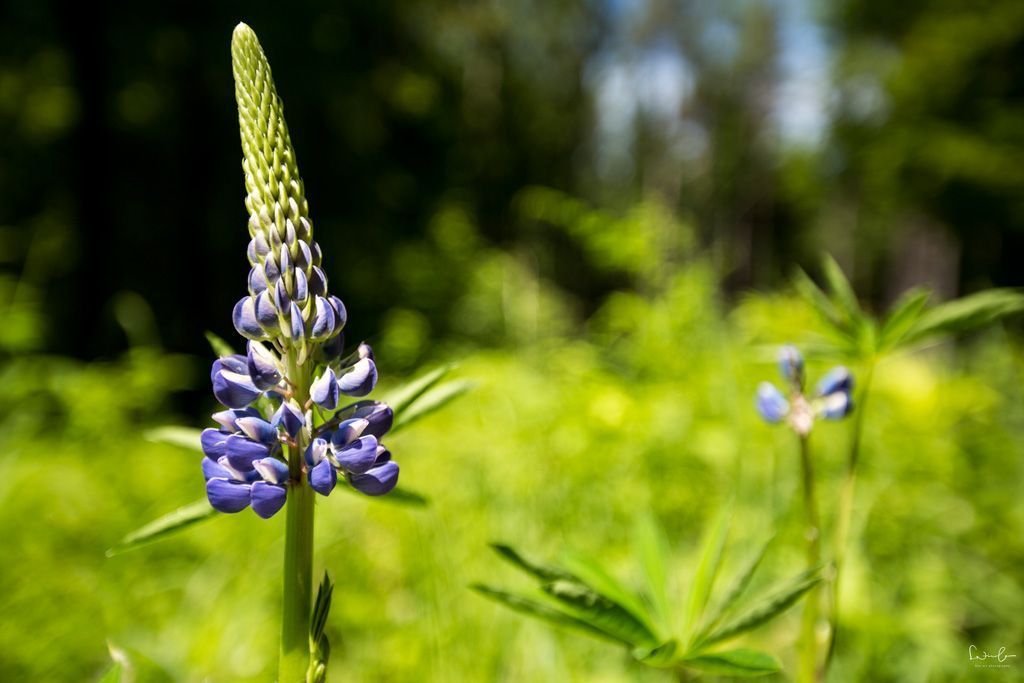 At night
Oh Venice, what a great time you gave me. I made a spontaneous trip for a couple of days to capture the lagoon city. It was still cold in March but less crowded than during the following months and so I had some sights nearly for myself. Venice is one of the most photogenic cities with its Grand Canal and the Palazzi. Here's the Canal at night just before I walked back to the hotel super tired and with sore legs.
Wet
Waterfalls are just great and I absolutely love to photograph them. This is one in the area of Salzburg in Austria. It was winter and the trail leading to the waterfall was slippery as hell but it was worth taking the risk. There were no people and I had time to set up my gear and take different shots from different angles. My body felt like an ice cube so you guys better like my photo 😉
Contrast
Venice again. I've chosen this photo in the category contrast because of the fog in contrast to the colorful houses in all kinds of red, orange and yellow. I was hoping for the fog to capture some typical Venice shots and I got them. It was early morning when I left the hotel, just the perfect time to shoot empty streets. This photo is a long exposure shot with 20 seconds shutter speed with the help of an ND filter. It shows a quieter area of Venice with little canals, bridges and lots of authenticity.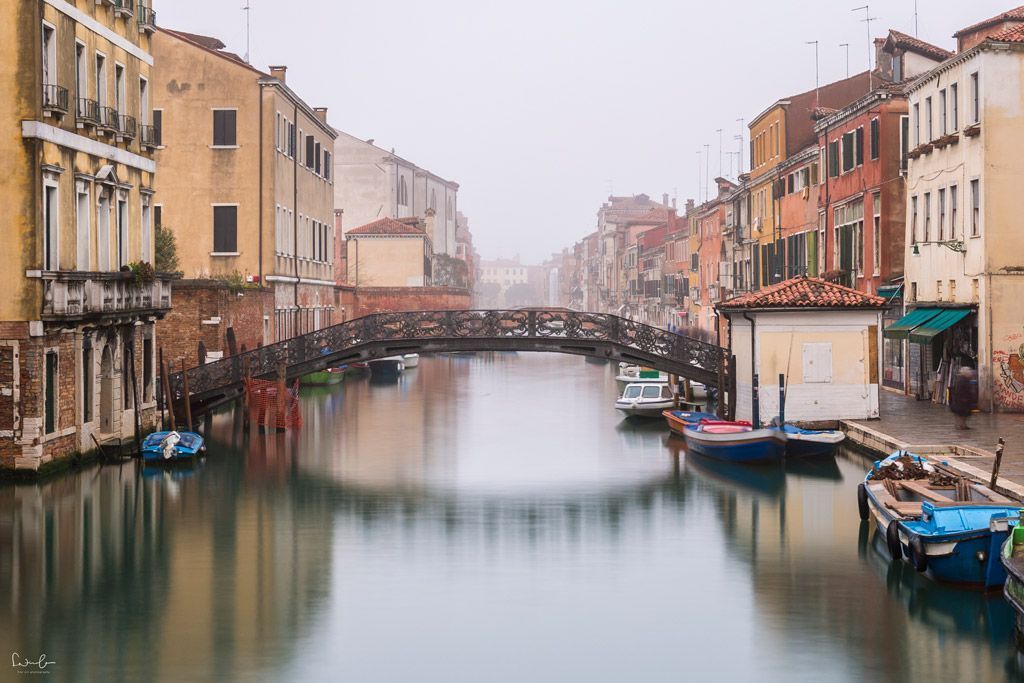 Touch of color
I swear, the sky was this color and I have not done a lot of post editing here. I was out taking some nice sunset shots and then walked home to my parents' house in Alpbach. Just when I hit the sofa I looked out of the window and saw this stunning sky. Can you imagine how quickly I grabbed my gear and ran to this spot? I was totally out of breath and had time to take two photos before the spactacle disappeard.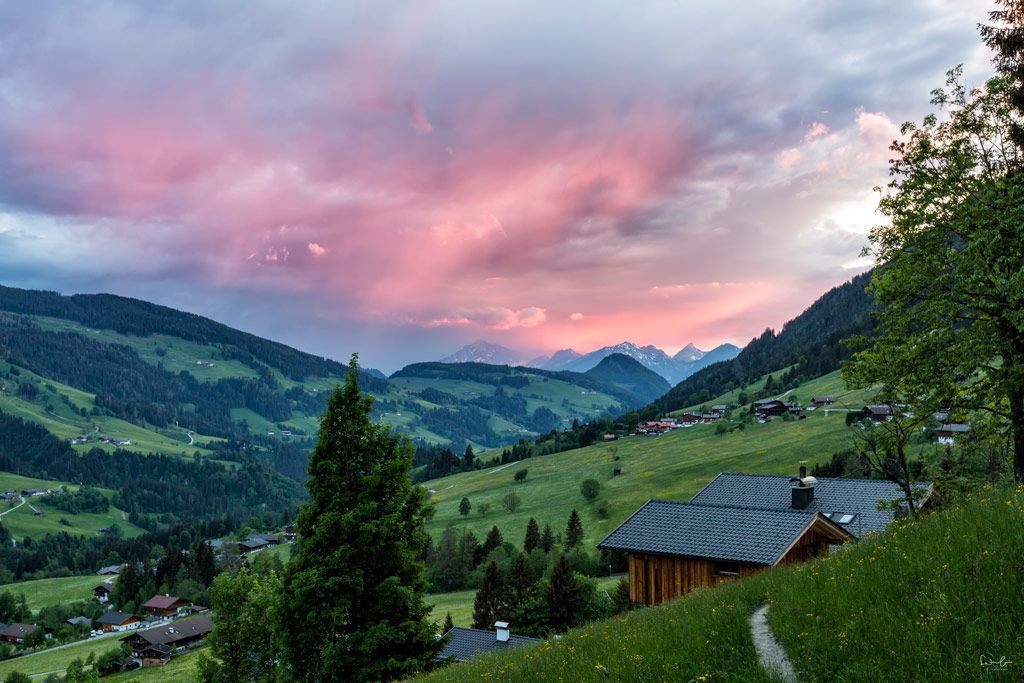 Abstract
Do you have any idea what this is? It's a ceiling of a shopping mall and it reminds me that you can find abstract images wherever you go. You just need to open your eyes and watch out. I usually take my camera and look through the viewfinder. There's abstract everywhere: in forests, in cities, in buildings, on the streets – and in shopping malls.
High
Thank you Michael for giving us this theme. It made me go out and do what I really love: shooting architecture. This is a modern glass building in Vienna and a perfect example of how to spend hours shooting an object. And not only shooting but also the editing can take quite a while. Do I convert it in black and white? How do I chose the framing? Well, here's my final selection for the category high.
Above
I did quite some research on where to shoot Venice from above. This location, a shopping mall next to Rialto Bridge, offers a roof top terrace and a marvelous view of the Grand Canal. The sun was shining, the sky was blue and the crowds were not there at the time I was there. Perfect! Here are my 15 favorite photos spots in the lagoon city.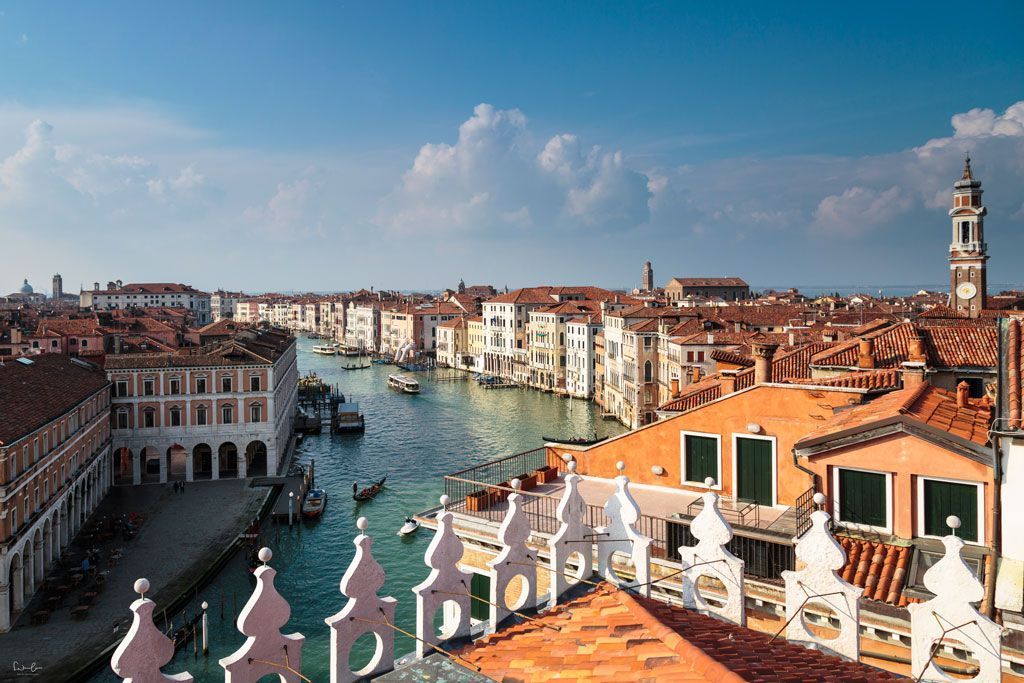 Black and white
Please don't get bored because it's Venice again but I told you, this city is photogenic. The weather played tricks on me and I had everything: from fog to deep clouds, rain, grey sky and sunshine. This was one of the grey sky days and apt for black and white photos. The beautiful Accademia Bridge was closed for construction and so I had to find an alternative spot to shoot the canal from this side towards the Basilica di Santa Maria. I found one: the Vaporetto.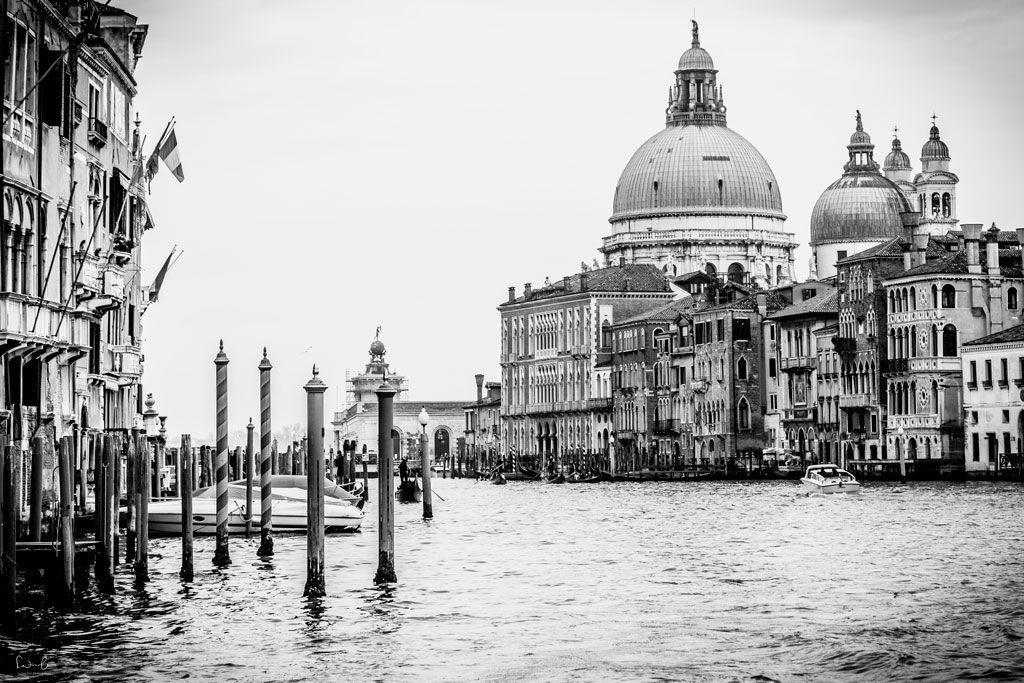 Upside down
The upside of not being able to do some big trips was that I could explore a bit more of Austria. This is "Grüner See" in Styria – a stunning green lake in the middle of the forest. The reflection of the mountains still covered in snow and the trees make this photo my upside down choice. The water of the lake is crystal clear and a hike in this area feels like a mini vacation.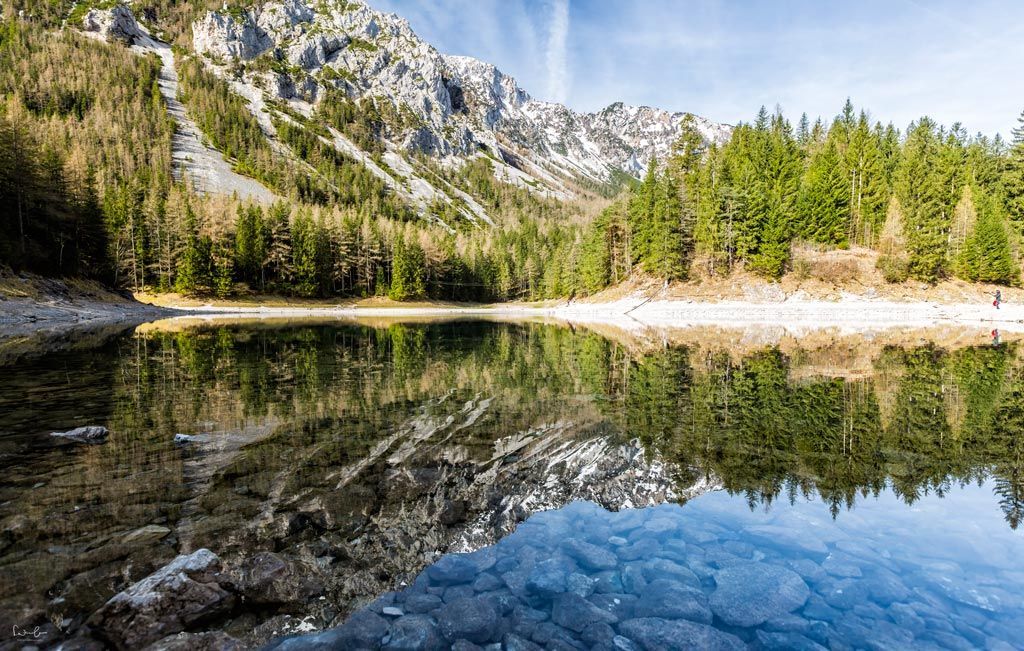 Time
This photo is showing the famous opera building in Vienna during the blue hour. I love the blue hour because it's there even on grey sky days. It is the phase of twilight when the sun is below the horizon and the sky turns deep blue for a short period of time. I am offering blue hour photo walks in Vienna and my participants are fascinated by the colors and the photos they capture.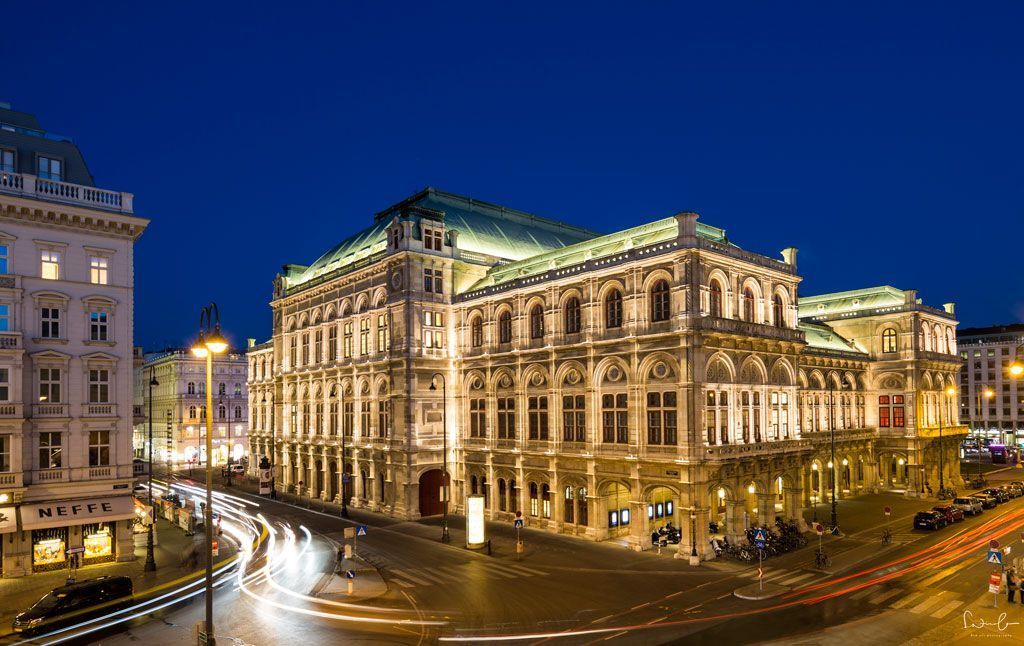 View
Vantage points are popular. They make us people so small and show us the beauty of this planet. You can find the beauty of this deep blue colored lake with the turquoise shore in Carinthia. This is Klopeiner See and the viewpoint is up a little hill called Kitzelberg. The panorama of the mountains in the background is breathtaking.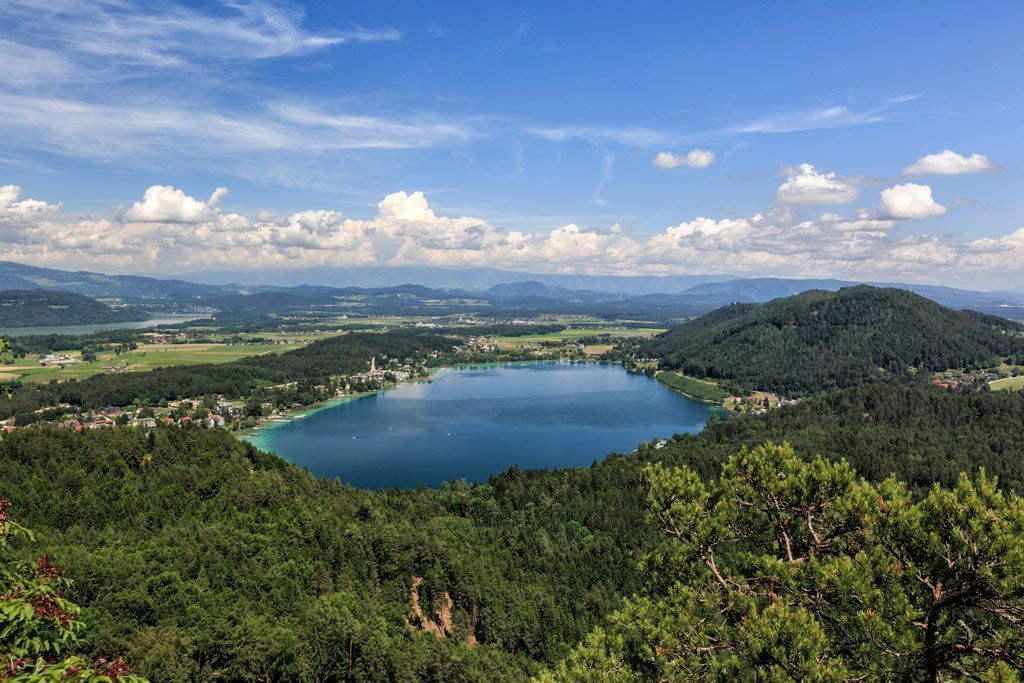 Clouds
This photo did not take me long to select. I took it during a boat trip on Millstätter See in Carinthia when I turned around and saw the clouds formation with the light of the sun coming through. It was a bit challenging to take the photo due to the speed of the boat though.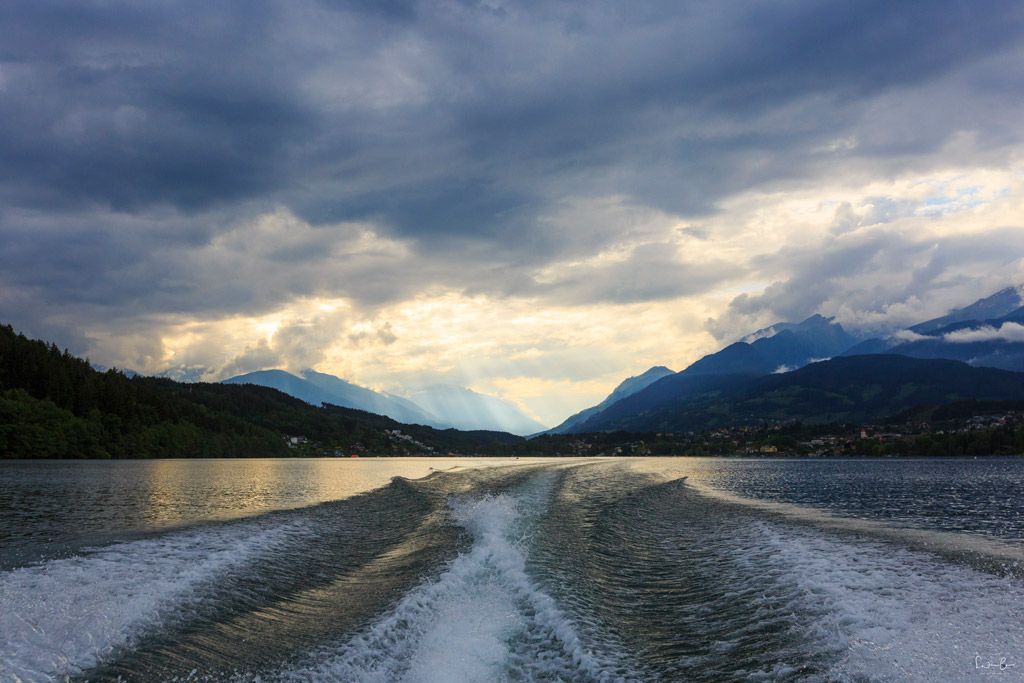 My most beautiful photo
Coming to the last category, my most beautiful photo. This was probably the hardest choice I had to take. And it's Venice again. This is my most beautiful photo because of the colors of the Palazzi, the movement of the water of the Grand Canal and its different colors and the blurred gondolas and boats. It is a long exposure shot with the help of an ND filter. I like the view from this spot and I guess I've chosen it also because I really had an awesome time in Venice.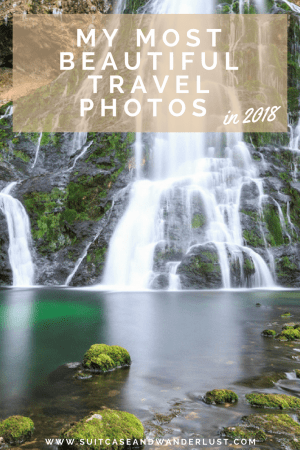 MerkenMerken
MerkenMerken
MerkenMerken
MerkenMerken