The noise of the propellers of the small airplane is enormous but I am glued to the window hoping not to miss anything. I'm looking for my hometown Alpbach and even for my parent's house and I'm almost sure I can see it. The closer we come to Innsbruck, the closer the mountains appear next to us. I don't mind the heavy turbulence caused by the wind because the view is just breathtaking. We nearly approach Innsbruck and I can even see the people walking on the streets. We land and I smile. Because I'm back at home for a couple of days. Home for some unwound quiet days in the mountains, far away from stress and fuss. And finally, I find time to present you some of the best things to do in Innsbruck.
The city lies there, wonderfully embedded into the Tyrolean Alps which majestically look down to Innsbruck. The old town is tiny but very scenic. I dare to say that Innsbruck has one of the most beautiful old towns on this planet. The buildings are charming, the alleys quiet and clean and actually you just feel good in Innsbruck and safe in any case. These are my Innsbruck tips for you:
The Innsbruck Card
How about experiencing lots of different things while saving money? Then you should consider purchasing the Innsbruck Card. It gets you free admission to many sights, museums and includes public transport. But not only that: One return trip on each lift and cable car – and I absolutely recommend you to take the lift at least once – free travel on the hop on hop off bus, a guided city walk and three hours city bike rental are included. On top of that, you get free Casino admission with welcome chips and a welcome drink. The 24-hour card is available at 39 Euro, 48 hours 48 Euro, 72 hours 55 Euro. Fun factor? Great. Save money? Awesome.
Spend a great night at the Casino
The Innsbruck Card grants you free access to the Casino and throws free chips on top of that. Even if you don't buy this visitor's card I still recommend spending a fun night in Innsbruck's "gambling den". Dress up for the evening, walk full of grace to the roulette table and chose your favorite number. Black Jack is super funny, especially if you don't have a clue what you're doing. The only thing is that the fun won't last very long. Oh, that was my experience 😉
Side note: I am not a gambler myself and I don't encourage people to gamble.
A stroll through Innsbruck's old town
I already mentioned that Innsbruck's old town is simply charming. You'll find all the famous sights such as the Golden Roof or the Imperial Palace within a short distance. Enjoy a walk through the alleys, have a seat and enjoy a glass of wine and the wonderful Tyrolean air. The Swarovski Kristallwelten store is also located in Innsbruck's old town and you might want to sneak a peek in the famous shop of the crystal dynasty.
Innsbruck from above
With the mountains surrounding Innsbruck, you've got several options for a wonderful view from above. Please don't miss one of these. The easiest without moving from the old town is the city tower from where you can watch the city life below you. The second option is, you make your way to the "Berg Isel". There is a Pavillon at the Kaiserjägermuseum from where you have a decent view of the city. The way better choice, however, is to walk up to the platform behind the famous ski jump or even better to combine your view with a drink in the restaurant in the ski jump. Bear in mind that the famous "Föhn", that's how the stormy wind in Tyrol is called, can blow quite strongly and it might be difficult to capture photos with a tripod.
A hike on the mountain or just simply enjoy food on top of it
Innsbruck without a ride up to the stunning mountains of the Nordkette? Not acceptable. Start your day at the Hungerburgbahn. The station itself is already worth seeing since it was planned by Zaha Hadid, one of my favorite architects. Her architecture is just amazing. In only 20 minutes you reach the Seegrube at 2000 meter and from there you take another cable car which brings you to the top of Hafelekar at 2300 meter. The mountain panorama from there is breathtaking. The greatest thing: you reach the top without even walking. Now you're already there I recommend you to burn some calories and go for a hike – the Tyrolean cuisine is quite solid. Speaking of calories…there's a restaurant on an altitude of 1900 meter and guess what. A meal tastes awesome when enjoyed with an intriguing view. Hot tip: The lift stays open Friday night until 11.30 pm. One of the things to do in Innsbruck is to have dinner on the mountain and watch Innsbruck by night. The return ticket for Friday night is at 18 Euro per person, but you might have bought the Innsbruck Card anyway.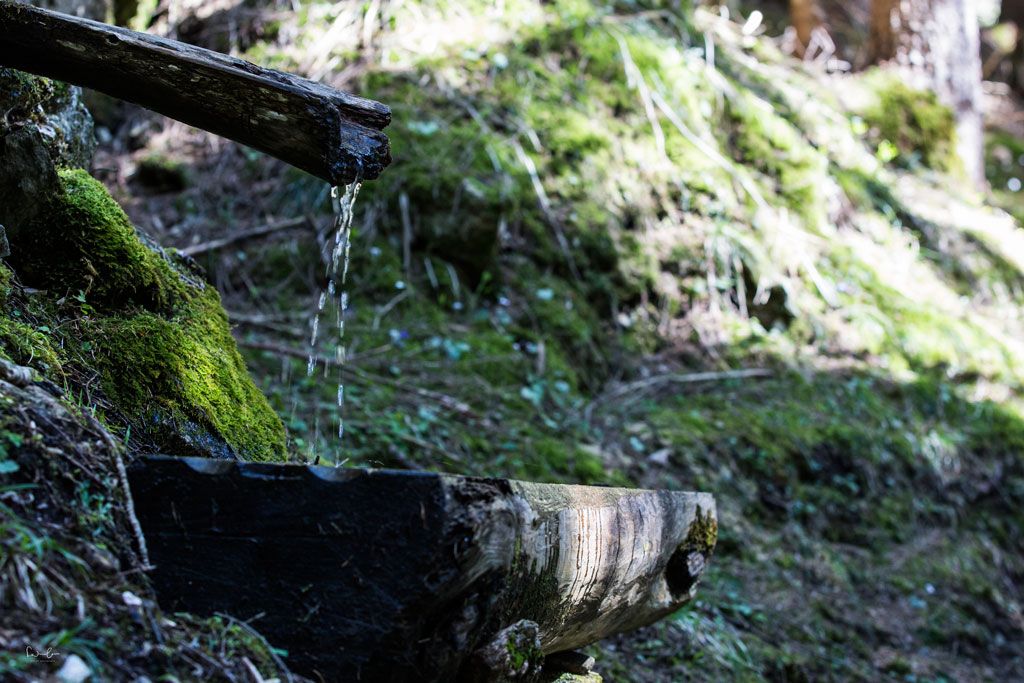 Not enough height yet?
Well, then you should book a tandem paragliding flight to get the full-on mountain feeling. The flight starts at 1900 meter altitude in the neighbor valley Stubai. An experienced pilot flies you along the wonderful mountains before you land safely. Here's your ultimate surge of adrenalin* for 99 Euro.
Your piece of Tyrol
By now you should be just a big fan of Tyrol as I am. Why don't you take a piece of this wonderful area with you? Have a look at the Tyrol shop and find some cool accessories or clothes which will always remind you of the little province in the mountains.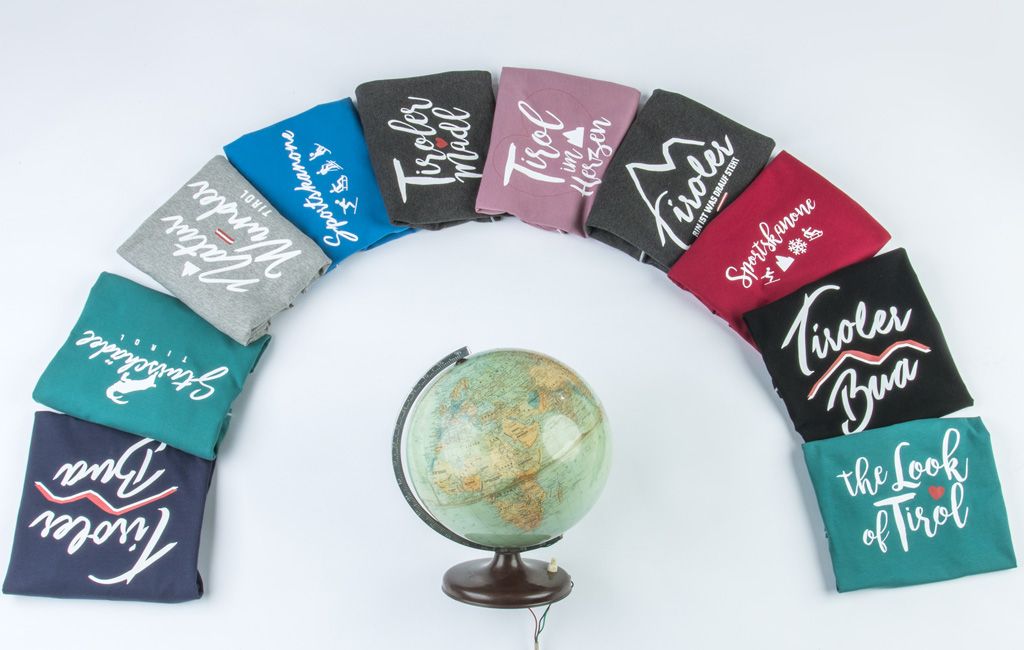 Give your palate a treat
The Tyrolean cuisine is not very light but hey, it's delicious. You can find heaps of traditional restaurants serving Tiroler Gröstel, dumplings or Kaiserschmarren and do not miss to eat at the Bierwirt, the Wilderin or the Buzihütte. Juliana, a Tyrolean who lives in Innsbruck and loves the city, showed me her favorite spots: If you fancy tasty Burritos in a casual restaurant at mini prices watch out for Machete – Burrito Kartell. The modern restaurant Gang und Gebe serves classics, little snacks and fancy meals. Pizzerei is a cool place where you might want to hang out for a glass of wine after you had an original Italian Pizza. Lucy Wang offers French cuisine with sushi in a stylish ambiance, the bartenders of Kater Noster will make sure that you will have a great time in their bar and Erlkönig is famous for its excellent cocktails. You will have some awesome food experiences, I promise.
Need a hotel in Innsbruck? Stage 12* is a newly opened hotel with a spa just around the corner of Innsbruck's famous attraction the Golden Roof.
If you'd rather stay in an apartment, here's your AirBnB guide to Innsbruck.
I see I need to spend more time in my home country. There are yet so many wonderful areas I want to discover. Do you have a favorite spot in Tyrol? One you want to share with me? What makes it so special? One of my favorite places is my hometown Alpbach, a scenic village.

Disclaimer: Links marked with a * are affiliate links which means I am getting a small commission if you buy/book via this link. This is without extra costs for you. Thank you for supporting me.
MerkenMerken
MerkenMerken
MerkenMerken
MerkenMerken
MerkenMerken
MerkenMerken