Sometimes it's time for some romance or just some me-time. Do some couple shit, hang out together or just enjoy time for yourself. There are thousands of places out there apt for this. One of these secret gems is a little village in Croatia: A romantic hideaway by the sea, a perfect spot to spend a few days doing nothing but having a good time.
Wait a minute. Couple shit? Yes. It's my romantic phrase for spending time with the partner and immersing in some togetherness. So it's a good thing although it involves the sh** word.
I was looking for a charming town by the sea, quiet, with hidden beaches, small taverns and fantastic sunsets. And I found it on an island in Croatia. Perfect for romance or me-time.
Vrbnik on the northeast side of the island Krk in Croatia is a picturesque village on a rock where you can get all of this. The old town is really charming with narrow roads and stone houses built around a bell tower. It is the oldest village on the island Krk and there is honestly not too much going on, which is perfect if you want to have a couple of days of rest. You can stroll through the old town and its narrowest street in the world, passing small gardens with herbs and lavender.
There are a few restaurants and taverns for local food and some Italian pizza places. The Konoba Nada restaurant has a little wine shop attached with a panorama terrace overlooking the sea. It is a great spot for some prosciutto as a starter and some dreamy sunset watching.
I was there mid-June and there were no crowds of people and no packed-like-sardines-in-a-tin-feeling at the beaches. I noticed that there are boats arriving in the early afternoon dropping some tourists off and collecting them in the late afternoon. I guess the village gets a little packed then, but this is the best time to hang out on the beach anyway.
Speaking of beaches: Vrbnik has a few little beaches. The two biggest and most probably the most crowded ones are beach Kozica and the one at the beach bar Zgribnica. Kozica is a 20-minute walk from the bell tower, an oasis in the middle of nature with crystal clear water. Zgribnica is a 10-minute walk and has some handy amenities like a bar with toilets.
A romantic hideaway includes none or at least less frequented beaches and there are two in Vrbnik. The secret beach is a very tiny beach behind a rock next to the quay wall. There is a sign that says secret beach so you can't miss it. And of course it is not that secret and there are certainly people approaching the beach. The earlier you get there, the better spot you get – there are only a few ;-). It gets a little packed, especially when a couple with kid and dog is pitching up a tent in the middle of the grounds…
The other option I chose, in order to have a beach for myself, was the one by the harbor. It is a narrow gravel beach – all beaches in Vrbnik are gravel beaches – and there were no people. I brought an air mattress to lie comfortably on the gravel and enjoyed the crystal clear water. The snorkeling was slightly better by the secret beach but at least I had some privacy and a nice view.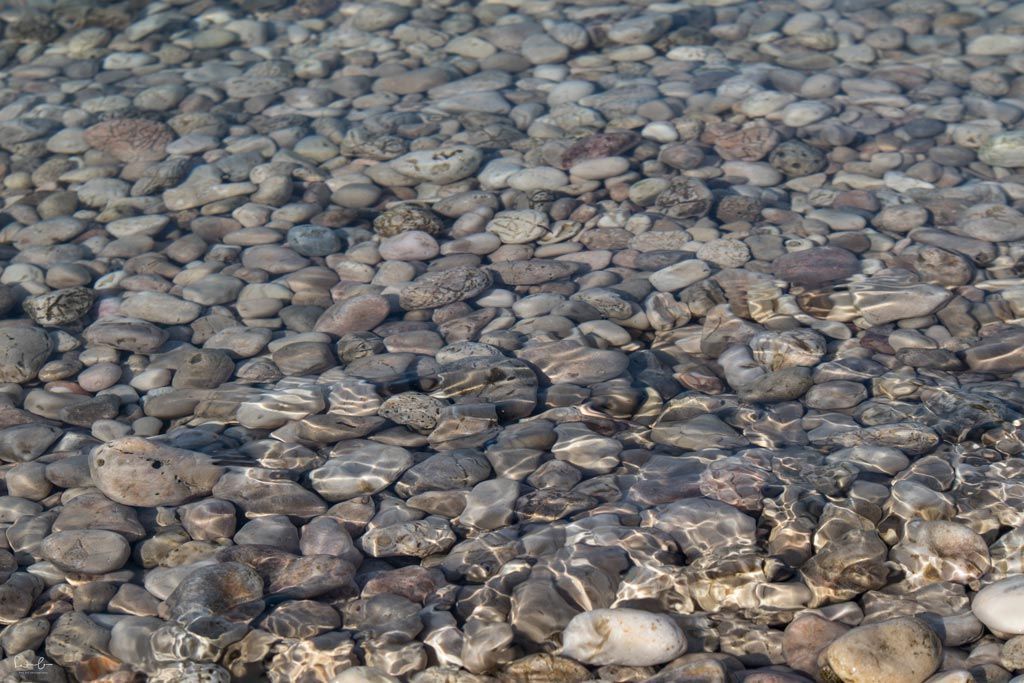 Do you need more than a beach, snorkeling, taverns, views and peace for a quiet getaway? You can find some more Croatia inspiration here.
Where to stay in Vrbnik?
I booked an apartment at Villa Aeternum* with a little infinity pool on a cliff overlooking the harbor. The apartment is big and clean and the host was super nice and easy with check-in and check-out. The empty beach is just beneath the apartment.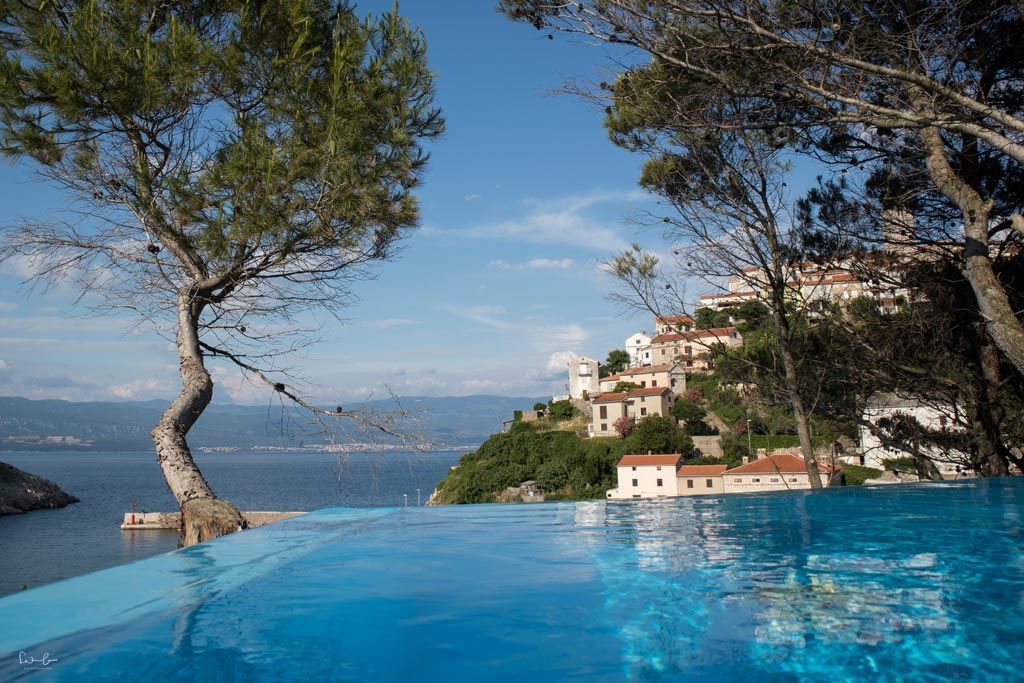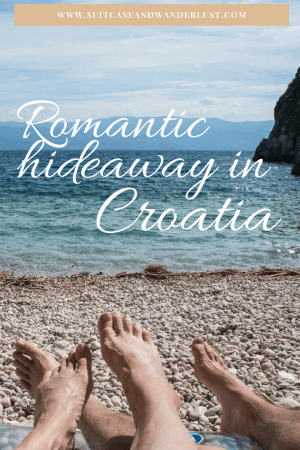 Disclaimer: This article contains affiliate links* which means I will earn a small commission if you purchase/book through my links. This is without extra costs for you. Thank you for supporting me.
MerkenMerken
MerkenMerken
MerkenMerken