You have to tell your boss at the beginning of the year when you will be away on vacation but you don't have a clue where to go? I know this so well. Where will I encounter warm temperatures and where and when is the best time for a safari? Does it make sense to travel to Asia in summer and how much time should I dedicate to a trip to Australia? Hawai used to be your dream for ages but you have no idea how much money you're gonna need for a Hawai vacay? You have seen lots of places in Europe and want to discover something new? Let me help you with this travel inspirations series of destinations and let me give you some insider tips and when to go where.
Let's start with travel inspirations no. 1: Europe
We've got a wonderful continent with beautiful countries and regions. Many of them I don't know yet and many of them are on my bucket list.
#1 Iceland
For nature lovers and people who are fascinated by amazing landscapes and waterfalls, Iceland should be on your priority list of countries you want to travel to. This country in the north of Europe has its charm each time of the year. The main season in Iceland is in summer. The temperatures can reach even 20° (Celsius) in some areas while at the coast you might face rather 12-15°. In the months of July and August Iceland is packed and consequently, the prices increase. No matter if hotels, rental cars or flights – be aware that you'll be a lot more during high season. September could be an attractive period with fewer tourists, cheaper prices and the weather can be quite good, too. Fall is very short in Iceland, but the colors are magic when mother nature shows its best and the lakes shine in a deep blue color. If you don't mind the cold and you're a practiced driver you might consider visiting Iceland in winter when the waterfalls are frozen and the landscape shows a beautiful winter wonderland. I bet this is an awesome time for photography, too. There are plenty of outdoor hot springs to warm up and thereby enjoy a stunning view of Iceland's nature. If you're into northern lights, your best period is from October until March. Pack warm 😉
Conclusion Iceland: If you are not on a budget trip and want "pleasant" temperatures you should choose your vacation period between the end of June and the end of August. If you love fall colors, go to Iceland in September and for the tougher ones winter will be a true adventure.
#2 Albania
Albania is regarded as an insider tip. Turquoise blue water, the beautiful beaches and lots of history make the Albanian Riviera so special. The most beautiful part along the coast is between Vlora and Saranda where you will also find the most beautiful shingle beaches. Albania with its 15 national parks is a paradise for nature lovers and hikers. If you love mountain lakes you should make a trip to Syri I Kalter – pure nature. If you need a beach holiday or want to go hiking, you can do that between May and September whereas July and August might become really hot. Spring is the perfect season to explore the many different facets of Albania, the history and nature. The temperatures in April can already be very pleasant.
Conclusion Albania: Perfect for a summer vacation determined by beach and day trips. If hiking is your kind of fun, go there in spring or fall.
Hotel with private beach in Sarandë: Oceanic Ocean Overview
#3 Provence
Are you keen on seeing the lavender fields in the Provence? I've been dreaming about it for years and I know for sure: I need to go there very soon. And I know that once I'm in the middle of the lavender fields I won't leave them for hours and photograph them from all different angles and perspectives. This region in the south of France has reached the top of my bucket list of destinations. The Provence convinces by its stunning landscape and highlights such as the Grand Canyon du Verdon or the Calanques in Cassis. Wonderful bays along the steep rock face, rich nature and turquoise water – Calanques is a must. There are other wonderful sights such as the aqueduct Pont du Gard or the Grotto de Trabuc with little subterranean lakes that make the Provence a wonderful place with varied opportunities. For non-nature freaks, the region offers the picturesque Côte d'Azur with its cities Monaco, Saint-Tropez, Cannes, Nizza, Marseilles or Aix-en-Provence where you will find glamour, beaches, nightlife, shopping, art and many beautiful people.
Conclusion Provence: Lavender usually blooms between beginning/ mid-June until beginning/ mid-August. When exactly depends on the temperatures in spring. The earlier it gets warm, the earlier the lavender season starts. Plan your holiday between the end of June and the end of July to be on the safe side. If you don't care about the lavender and prefer a period with fewer tourists, book your trip in April or May or discover the beautiful fall colors in October.
Here's your hotel in Valensole in the middle of the lavender fields: Le Jardin de Celina
Update: Finally I made it to the Provence. Here's everything you need to know about the lavender season.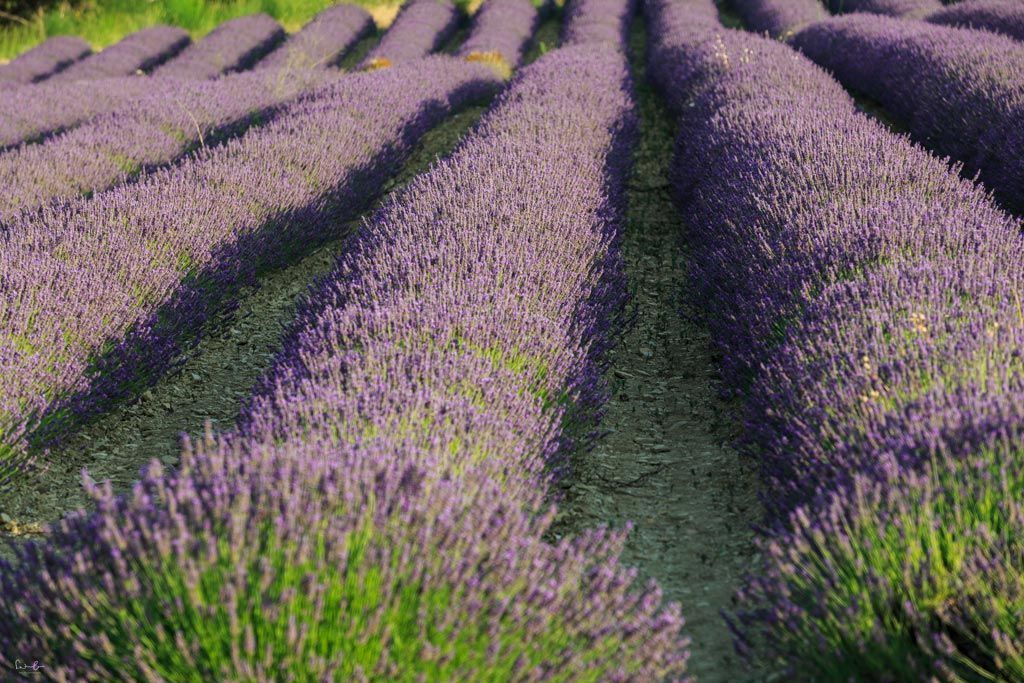 #4 South Tyrol
The right place was staring me in the face: the breathtaking Lake Prags in the Pragser valley in South Tyrol is not only a wonderful nature spot but also starting point of several activities. The emerald green lake invites you for a hike or, for some romance, to be crossed with a rowing boat. Close by you'll find the spectacular Reinbach waterfalls in Sand in Taufers. You can reach the 50 meter high waterfalls by foot and watch the water plummet down the rocks. If you're interested in customs then South Tyrol is the place to be. The South Tyroleans are very proud of their traditions and make sure that the younger generation does not forget about them. A special highlight of the year is the so-called Törggelen in fall when the South Tyrolean Wine Road opens for wine and chestnuts. So many reasons to be on the list of travel inspirations for Europe.
Conclusion South Tyrol: Pure nature, tradition and culture. Perfect in fall when the temperatures decrease and become pleasant for hikes. Wonderful colors of nature and best wine and chestnut period.
Here's a hotel with a wonderful spa close to Lake Prags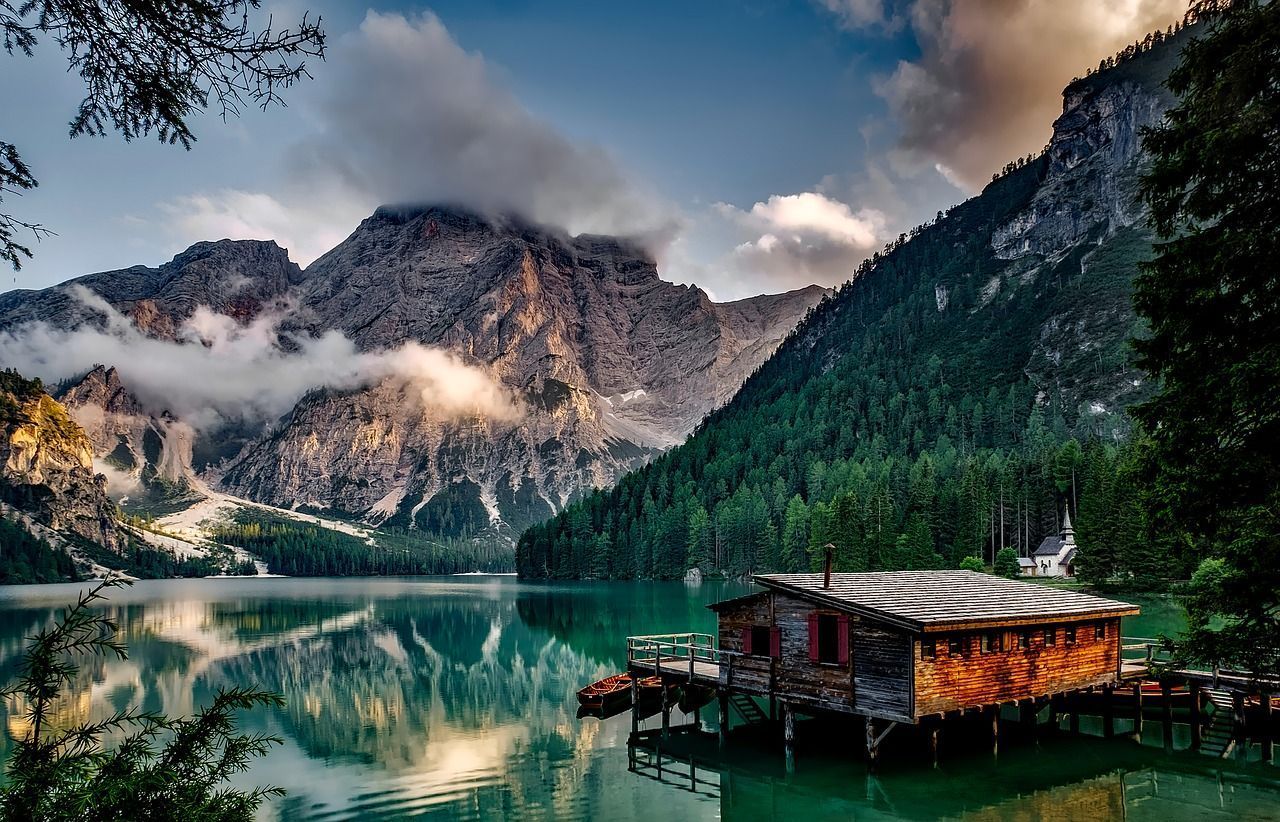 #5 Puglia
I just can't get enough of Bella Italia. Too tempting is the Dolce Vita, too good the food. Have you ever thought about spending your holiday at the southern heel of Italy? You definitely should. Because Puglia has the most beautiful shoreline, beaches and the most charming little cities. This part of Italy is incredibly diverse and you can have a great holiday mix with beach, culture and cities. I recommend you to rent a car and explore the coast from Bari further down the South. Visit the white cities Locorotondo and Cisternino and make a trip to Capo Santa Maria di Leuca and enjoy a wonderful lunch at the sea. The whole area is riddled with beautiful grottos you can explore by boat or even swim. The olive oil from Puglia tastes delicious and many olive farmers are happy to sell their oil and ship it to your home country.
Conclusion Puglia: Definitely a go! However, I suggest you skip August because then it is Ferragosto which means all the Italians are on holiday in Italy. I was there in September when the temperatures were still very mild for swimming and exploring the cities. May, June or October are very good months to visit Puglia, too.
Here's a charming B&B just a 1 minute walk from the beach: B&B Lungomare Otranto
#6 Amorgos
Greece never falls out of vogue, right? If you have seen Rhodes, Crete & Co and would love to escape the crowds of tourists then you should think about a little island called Amorgos. Drowsy villages, authentic taverns and beautiful beaches invite you to spend a relaxed holiday in summer. Apart from the Chesowiotssa abbey, you won't find lots of other sights. Perfect if you're seeking rest and slow movement without huge hotel complexes but rather little apartment and villas. Only the journey might be a bit painful because the ferry needs about 7 hours from Piraeus. From Naxos, you can reach Amorgos in 2 and a half hours. This is probably the reason why Amorgos is still an insider tip.
Conclusion Amorgos: This island is the perfect haven for summer. From June to September you will have a wonderful time at the beaches and June is great for some hikes to the little villages. Argomos' mantra is serenity.
Need a hotel? Here's a dream in white: Aegean of Amorgos 
Have you found your favorite spot in Europe? Or are you rather planning to go further? Stay tuned for my next travel inspiration for Asia.
Here's your pin: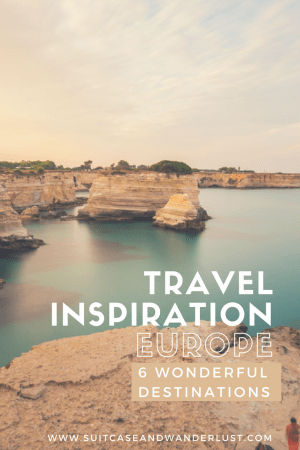 Disclaimer: As a photographer, I am very picky about copyrights. Although I usually use my own photos on this website I had to fall back on other photographer's photos because I have not visited all of the above destinations myself yet. The following photos are not mine: Iceland, Albania, South Tyrol and Amorgos. The source can be found in the image title attribute. This article contains affiliate links which means I will earn a small commission if you purchase/book through my links. This is without extra costs for you. Thank you for your support.
MerkenMerken
MerkenMerken
MerkenMerkenMerkenMerken
MerkenMerken
MerkenMerken
MerkenMerken
MerkenMerken
MerkenMerken