Leaving Cabrillo highway shortly after Bixby Bridge brings you straight into Monterey. The scenic city in Monterey Bay offers amazing bay views, historic sites and a cultural diversity. Monterey is the perfect place for a stopover on your road trip along highway no. 1. Here are the top things to do in Monterey in 2 days:
1 – Whale watching tour
Monterey Bay is one of the only places in the world offering whale watching all year long. With a high probability of actually seeing whales, it is one of the must things to do in Monterey. It is an unforgettable adventure where you can see humpback whales, gray whales, killer whales and more, dolphins, and much other marine life like otters, sea lions, turtles or elephant seals.
The boats from the whale watching tour operators are usually very well established with heated cabins, seating around the cabin and a snack bar. The tours take around 2-3 hours starting at 45$.
Some useful tips for your whale watching adventure tour:
Book the trip in advance. The tours are most likely fully booked and getting last minute tickets could be very tricky. Once you know, when you arrive in Monterey, book the trip online.
Bring a camera? As a photographer, there was no question whether to take the camera with me or not. In my imagination, I came home with awesome photos of Orcas. Well, the reality looked just so different. First, I didn't have a super tele lens by the time I was in Monterey. My universal lens with a maximum focal length of 105 mm was useless. Although we passed some whales quite close sometimes, I couldn't capture them well enough. Second, I was not totally seasick, but I didn't feel extremely well. The vessel was moving quite a bit and I had to concentrate on me not getting seasick. Third and most important to me: I couldn't watch the whales and photograph at the same time. Following my experience, I recommend you to:

Enjoy the natural spectacle of seeing whales with your eyes. It is such an amazing experience, it will stay in your memory forever.
If you have a super telelens, bring it with you (plus a monopod) and try capturing a few photos. But do not only concentrate on your camera, but rather on the whales
Take warm clothes with you! It can be very windy and chilly on the sea. Dress in layers and bring a warm windbreaker with you. I think this is self-explaining but wear flat shoes, ideally closed toes. Don't forget your sunglasses and sun protection.
If you're suffering from seasickness, bring some medication with you. The sea is rough from time to time and you want to make sure to fully enjoy the adventure. Even if you don't get sick, some of the other passengers might and this could be challenging for your own stomach. Drink water, stay on the outside and keep looking on the horizon helps, too.

2 – Monterey Bay Aquarium
The aquarium in Monterey is worth a visit, especially on a rainy day. You can even spend the whole day there walking through or view the feedings. If you want to dive deeper, there's an opportunity to book different tours or watch the various exhibits they offer. On the ocean view deck, you can spot sea otters and sometimes humpback whales. The aquarium is open daily from 9.30 am to 6 pm, the entrance fee is 49,95 $, which is not super cheap, but if you're exploring all the things offered, it's worth its money. Plus: the aquarium is nonprofit and really supporting sea life and the oceans with different programs.
3 – Explore the 17-Mile drive and the top photo spots
The scenic route of the 17-Mile drive along coastal cliffs, beaches and forests is a must for landscape lovers and photo enthusiasts looking for awesome photo spots. The gates are open daily from sunrise to sunset, the fee is 10,25$ per vehicle. Motorbikes are prohibited. Driving along the 17-Mile Drive is one of the top things to do in Monterey. Among the 21 stops along the route, these are the top photo spots: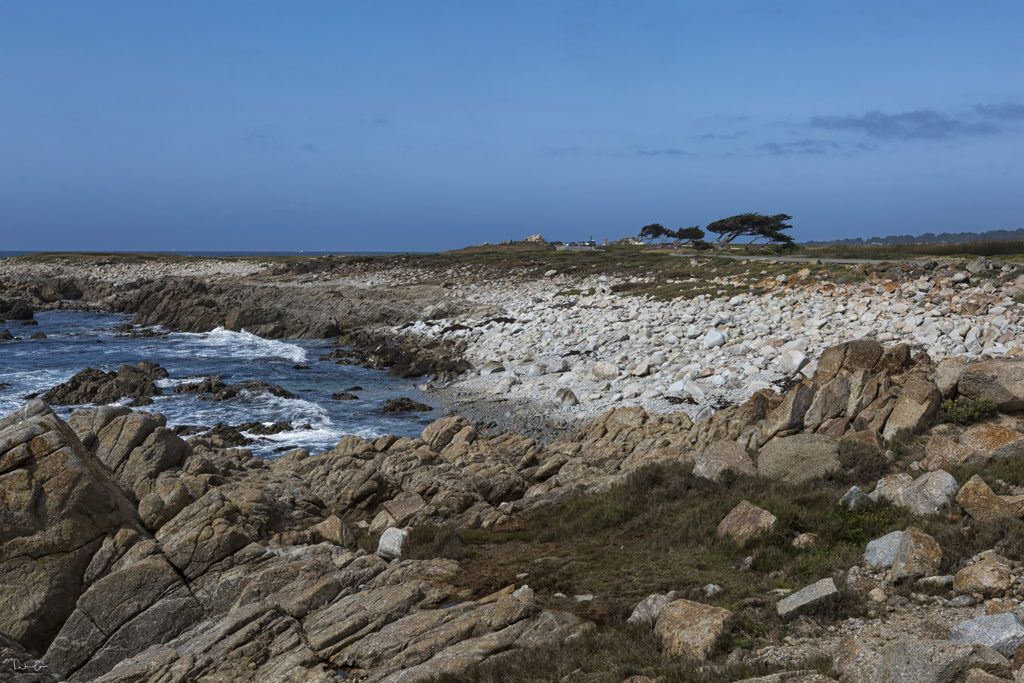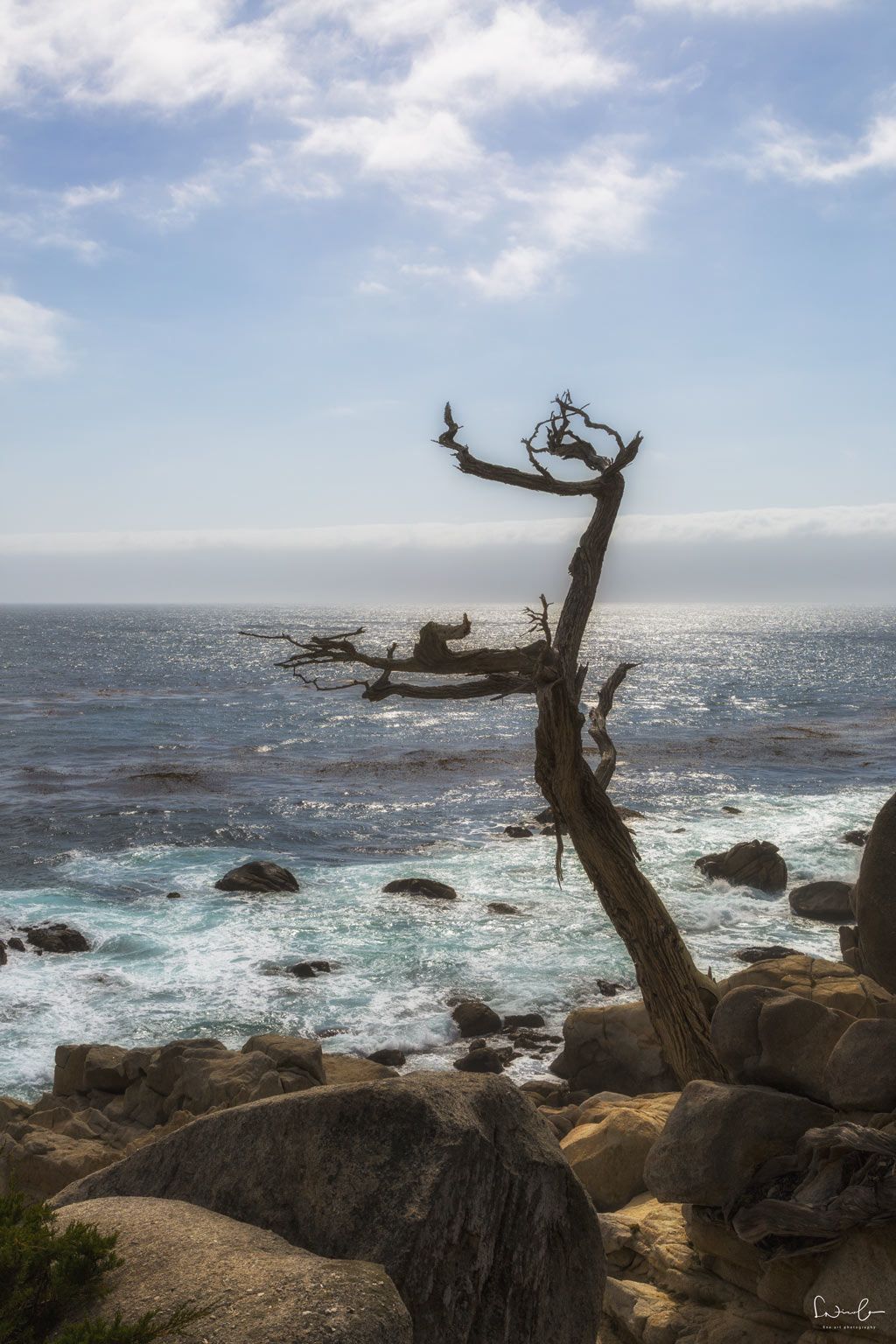 4 – Stroll Cannery Row
The picturesque street shows all its charm and history the city. It's a place for everyone and a must see place in Monterey. Foodies, shopping freaks or history lovers. On Cannery Row you can dine, go for a wine tasting, watch baseball in one of the sports bars, shop in one of the quirky shops, indulge yourself in a spa or gather around a fire pit.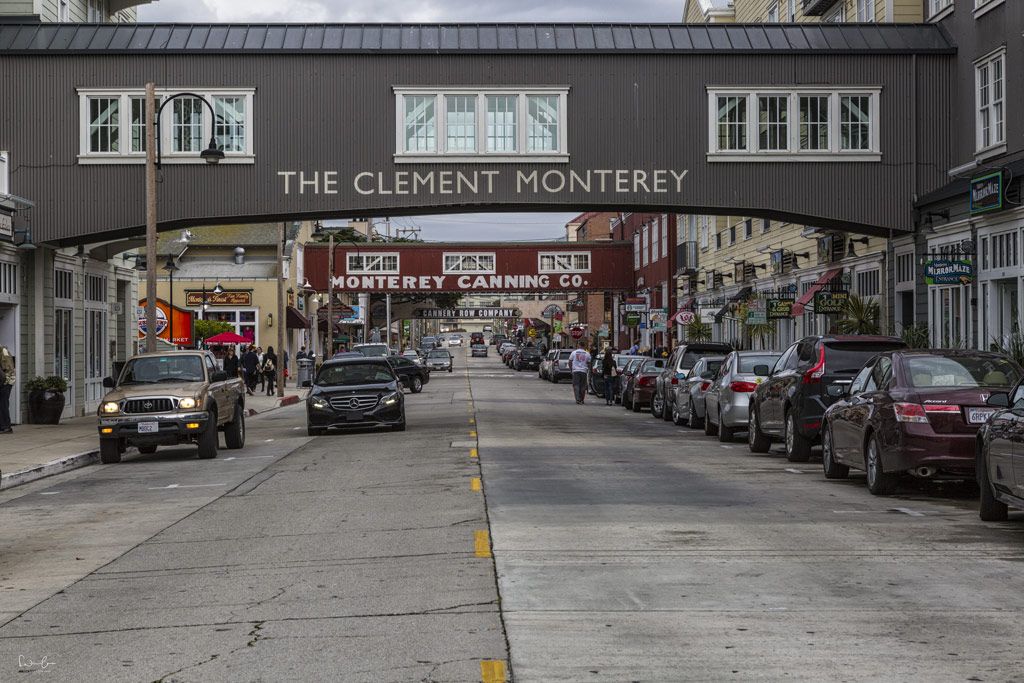 5 – Dine at the Fishermen's Wharf
Your Monterey visit is not complete without dining in one of the numerous restaurants at the Fisherman's Wharf combined with an amazing seaside view. No matter what budget you're on, you will find a place. It's pretty much all about seafood. Clam Chowder, all kind of grilled fish, crab cakes, lobster but also great steaks are served in the unique restaurants. Fisherman's Wharf needs to be on your Monterey bucket-list and is ranked on top of the things to do in Monterey.
Monterey was one of my 1-night stopovers on my highway number 1 road trip. You can read all about the tour and the 12 ultimate stops here.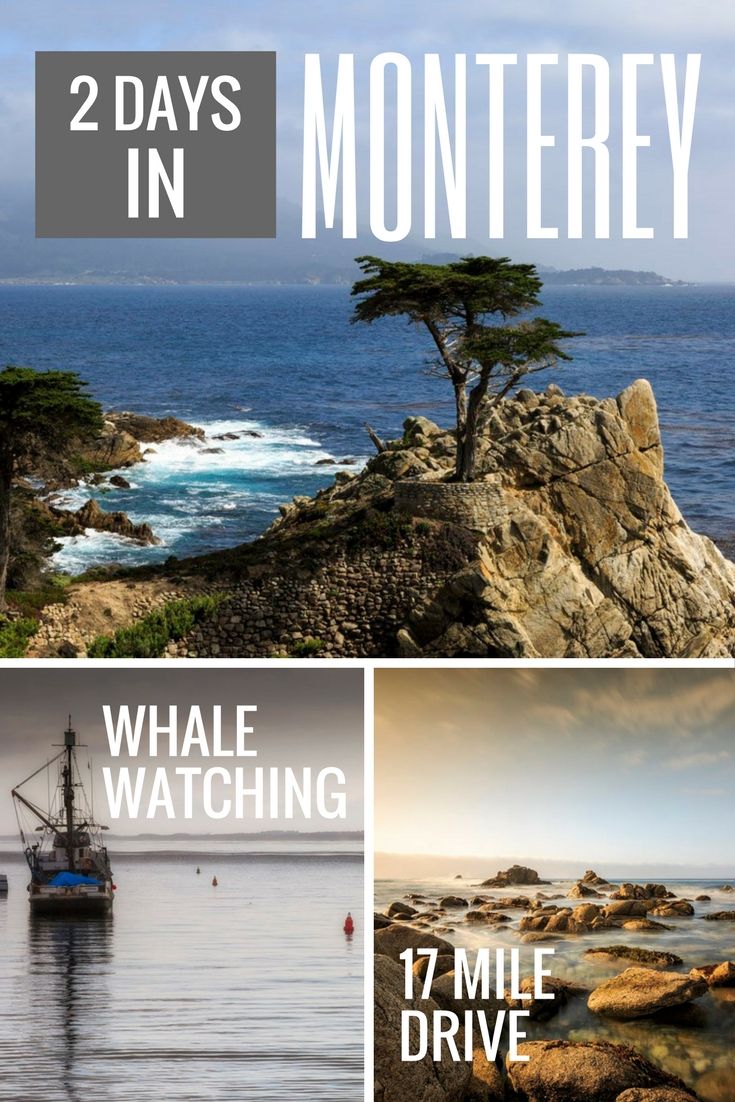 MerkenMerken
MerkenMerken
MerkenMerken