Photography Workshop in Budapest
Budapest has a fantastic architecture. Located at the Danube river it is a very photogenic city. This photo workshop focusses on architecture, night photography and long exposure photography. I will show you the most beautiful locations and guide you there during the most attractive time of the day. 
During the day we will explore the historic buildings of the city and after sunset, when the lights turn on, we will capture the city from fantastic vantage points. Die amazing bridges of Budapest let us keep pressing the shutter and we will find great long exposure photo locations to capture stunning photos.
The price includes the workshop in Budapest (minimum 15 hours). Accommodation and travel has to be organized by the participants. I am happy to assist you with recommendations and tips.
We will capture the most stunning sites of Budapest during night time.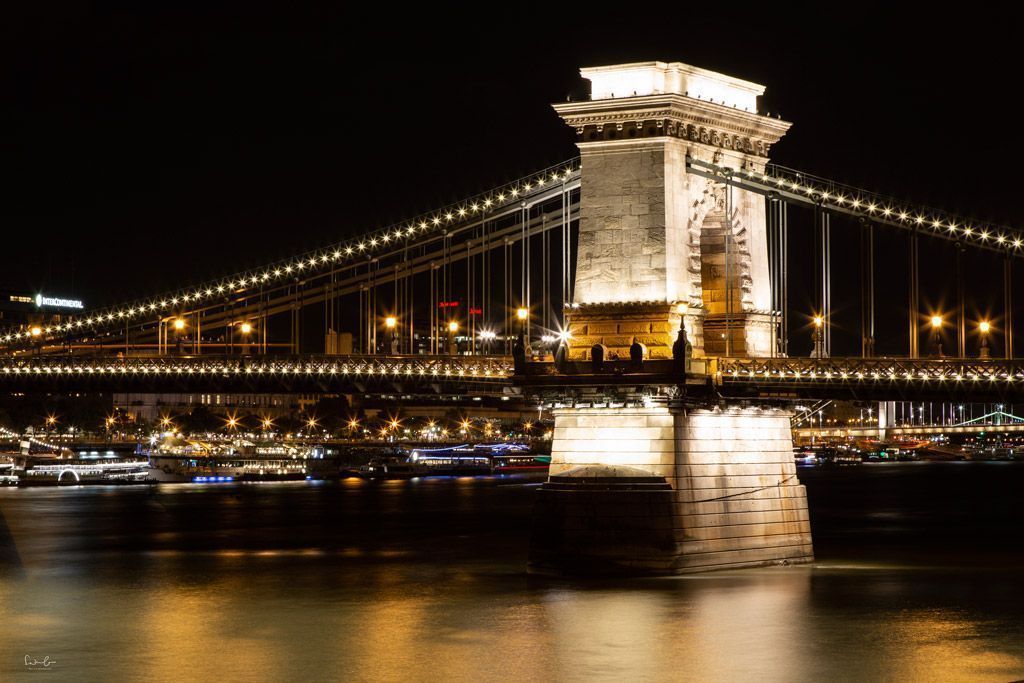 On vantage points we will shoot Budapest, the Danube and the ongoing city lights during the magic blue hour.
Master your long exposure skills and capture breathtaking shots on great locations throughout the city.
The photo workshop starts on Friday at 2pm and ends on Sunday at around 2pm. In total the workshop covers minimum 15 hours of shooting and image analysis.
Please bring along:
– DSLR / mirrorless camera with interchangeable lenses (wide angle, telephoto lens)
– SD cards, battery, charger 
– Tripod
– Laptop to discuss your photos
One of my favorite photography genres is architecture. I love to play with symmetries, leading lines and shadows. When I travel, I spend hours and hours with long exposure shots and try to find different views and angles. It is important to me, that my participants get the maximum outcome in each workshop and I am spending a lot of time with each individual participant in order to reach her/his personal goals in photography.