Travel and photography belong together just like Yin and Yang. There is no trip without a camera for me and as a photographer, I am always looking out for great photo spots to capture. People often ask me which travel photography gear I use when I tour through the world. So here's the content of my photo backpack:
Before I introduce you my photo equipment, I'd like to point out that none of these articles have been sponsored by any brands and I have not been paid to write this article. I've been using the gear for years because I am happy and convinced to use them.
1 My camera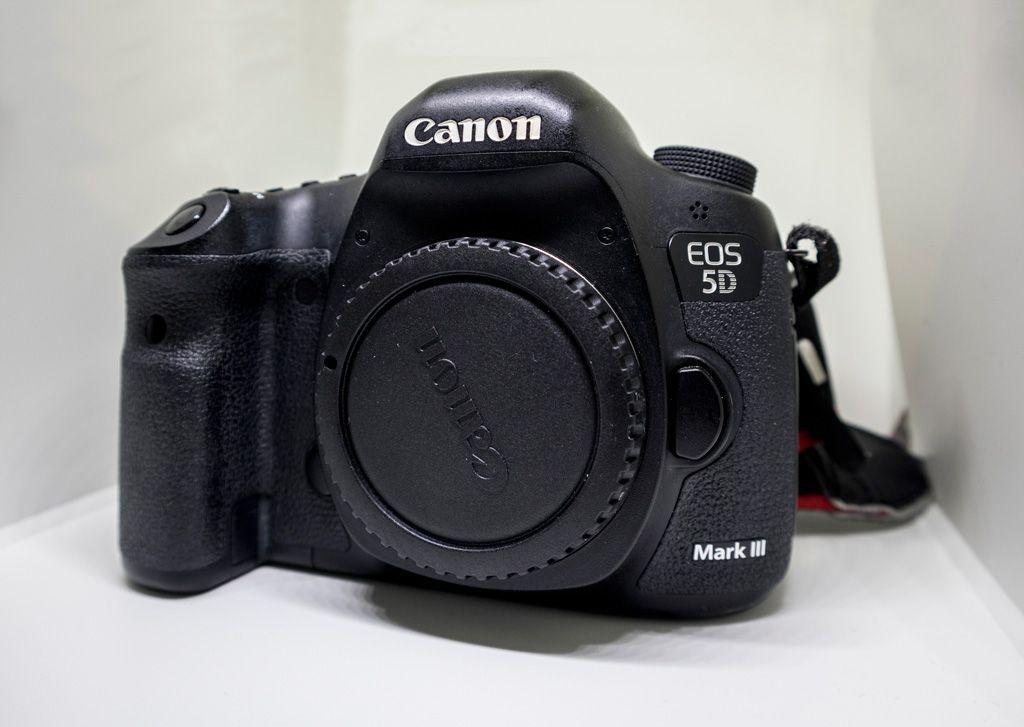 I've been using my Canon 5D Mark III* for 3 years now and I never regretted buying it. Here's why:
This full frame sensor camera shoots high-quality images even with high ISO. Here's my Buddha shot in ISO 800 to 25600. You can see that the quality of ISO 25600 is still great.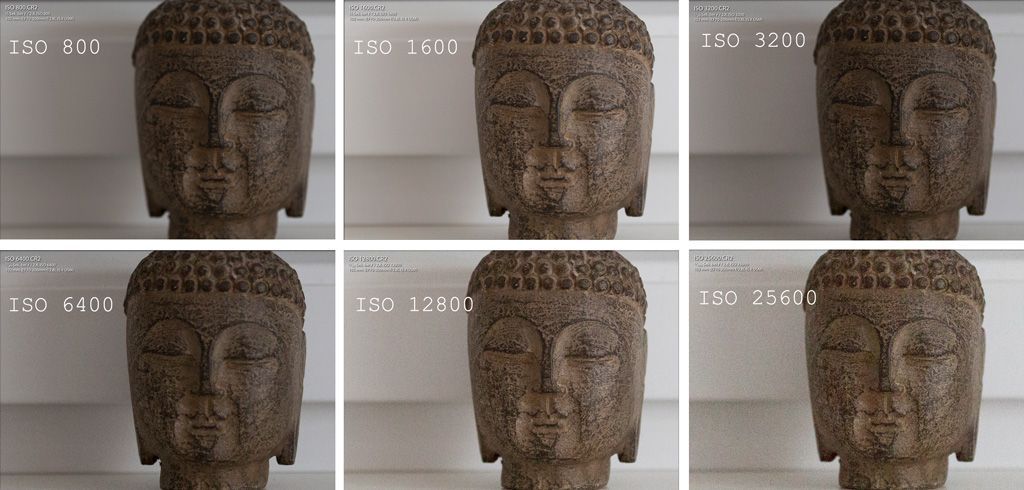 I like the 61 focus points which allow a quick and fast focus setting. It takes a couple of days of shooting to get used to it but once you are, you never want to go back to less.
The LCD screen is very big and delivers a stunning view when you set the manual focus and zoom in the object you want to focus on.
The integrated HDR function makes it very easy to create high dynamic range photos. Although the jpg delivered is too artsy sometimes, I can still use the three raws and work with them on the post editing.
The automatic white balance setting suits most of the lighting situations and requires only little adjustments in post editing.
The biggest downside of the camera is the weight. There's no way of prettifying the fact that the body weighs close to 1 kg. Another feature I wish I had was GPS. Sometimes it takes me hours with google maps to identify the exact location of the photo spot I was shooting.
Canon has released the 5D Mark IV* with 30 MP and a few more great features such as touchscreen and wifi.
2 – 4 The lenses I am using when I travel
I know, it is a lot of stuff and you can just assume the weight of the backpack. Depending on the location I am traveling to, I decide which lenses I will need. There is no point in carrying all of them with me all the time. Is it a city trip, I won't go for the heavy telephoto lens but rather the wide angle in order to capture the streets and buildings. Is it a safari, I definitely go for the telephoto lens and leave another one back. The all-rounder is part of my travel photography gear all the time because of its focal length range.
My favorite lens is the Canon EF 16-35mm f/2.8L II USM*, a fantastic wide angle lens which allows me to capture landscape as well as architecture. Its constant aperture of 2.8 is perfect for shooting in a darker natural light environment and the lens delivers an excellent sharpness. The sweet spot lies between f5.6 – 8. It's not a cheap toy but it's a great lens I always carry with me.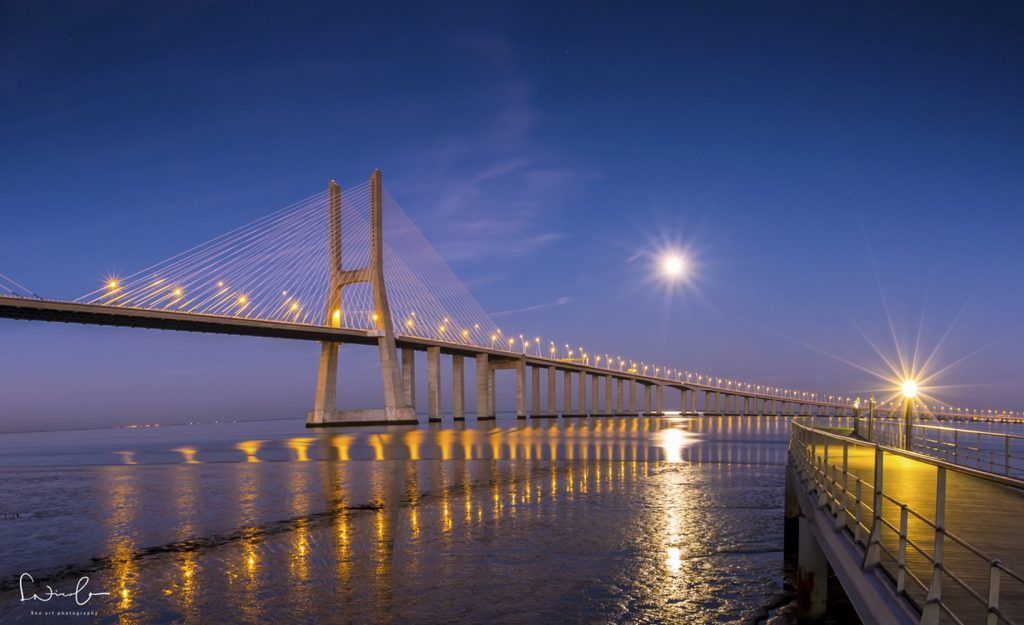 The camera came with the kit lens Canon EF 24-105mm f/4L IS USM*. It is the perfect all-rounder lens offering good quality and an overall good sharpness. The image stabilizer helps me to shoot sharp images even with a longer shutter speed. Even though the aperture of 4.0 is not as great as 2.8, it is constant over the whole focal length range.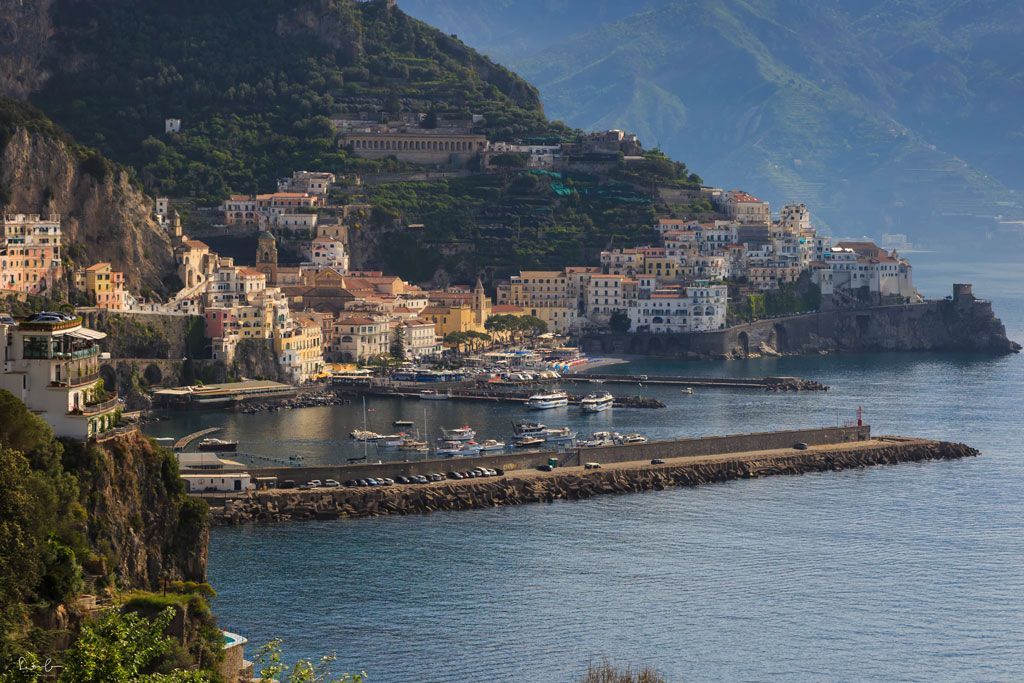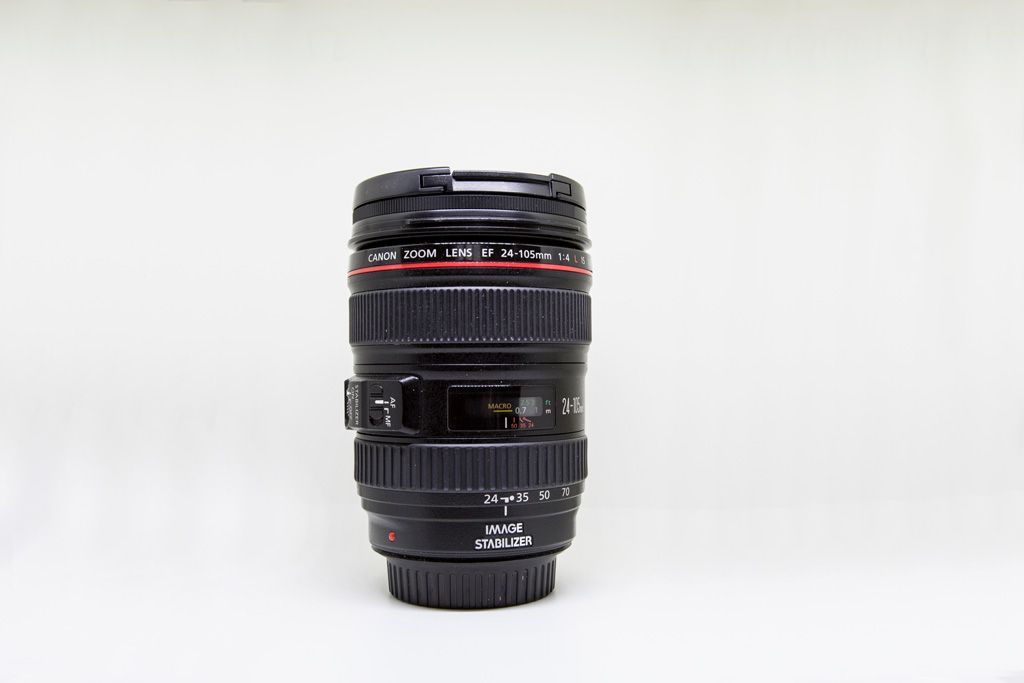 My second favorite lens is the Canon EF 70-200mm f/2.8L II USM*. This telephoto lens is famous for its sharpness and fast focus. The image stabilizer makes a 4 stop improvement which helps enormously when shooting with a focal length of 200 mm. I am impressed by the depth of field the lens is offering. It is not cheap but I think it was worth the money. The colors, the sharpness, the image quality – there's nothing I can complain about. Except for the weight – it is an extra 1,5 kg in my backpack…
5 – 8 Filters
I love filters. They can make such a difference in photography. You can enhance colors, block reflections, get amazing effects and take long exposure shots in daylight. There are many filter systems out there – from very cheap to high end. The ones I am using are just in between and offer a good quality at a reasonable price.
UV filter
There are two groups of photographers out there: the ones who are using UV filters and the ones who never. I belong to the group of users. Simply because I want my lens to be protected. Sometimes I am photographing on steep rocks or walk on narrow trails and the danger of slipping or scratching the lens on a rock or wall is there.
The task of a UV filter is to block UV light, however, most of the lenses come with a coating and make these filter obsolete. It is said that UV filters cause a loss of image quality, but I have not noticed a significant drop in quality. I recommend to take it off when shooting at night to avoid flare and unwanted reflections.
I am using UV filters from Hoya for all of my lenses. The 77mm* for the all-rounder and the telephoto and the 82mm* for my wide angle lens. Make sure you buy the correct size of the filter. Check the millimeter on your lens first.
Polarizing filters
A polarizing filter is a must in every landscape photographers bag. Using this filter you can instantly bring contrast and color to your photo. By rotating the filter it is possible to cut out reflections and increase the saturation. I always attach a polarizing filter to my lens when I shoot landscape sceneries. It really makes a difference especially when I shoot subjects with a distance. I also use it when I shoot water or glass buildings to reduce the reflections. Pay attention when you shoot a blue sky. You might get the effect that the sky gets too blue and uneven.
I am using the Gobe 77mm* and the Hoya 82 mm* pol filter for my lenses.
ND filters (neutral density)
I loooooove long exposure photography and I love seascape and waterfalls. With an ND filter, it is possible to shoot slower shutter speeds in bright daylight which is not possible without it. It reduces the light passing through the lens by up to 10 stops. If you want to create blurred motion effects with water or clouds, then a neutral intensity filter is your must have.
I am using a 1.8 (= 6 stops)* and a 3.0 (= 10 stops)* ND filter.
Graduated Neutral Density filter
This filter is great to balance a bright sky and a darker foreground. If you expose for the foreground, the sky will be overexposed while exposing for the sky will lead to a dark foreground. I am using a Cokin ND 4* which is 2 stops. Cokin is a system with square filters requiring a holder – make sure to order the holder, too. It takes longer to mount the filter system onto the lens and you might need a bit of practice with the whole thing.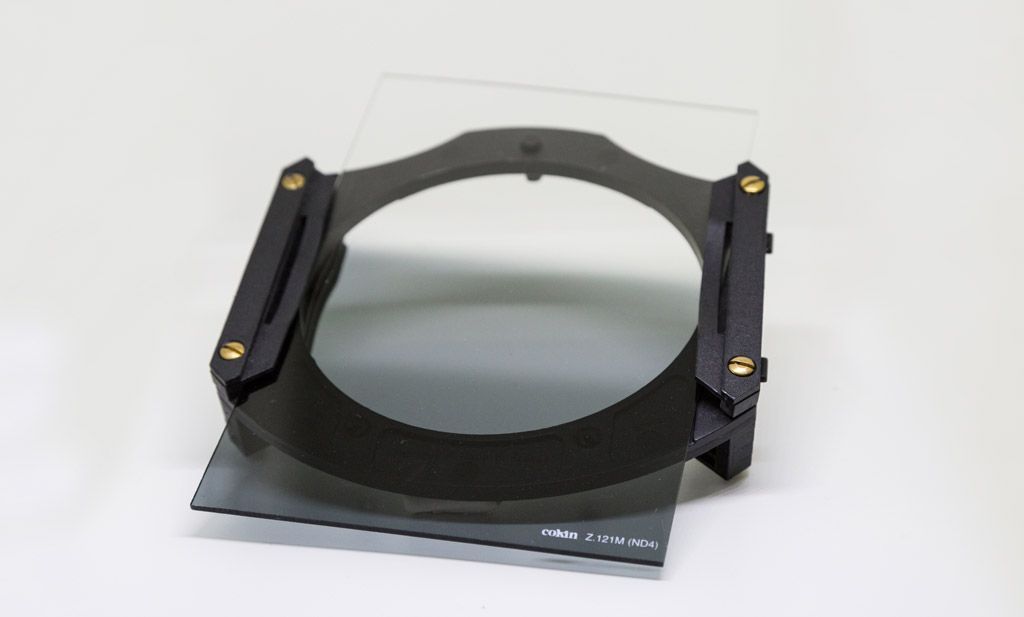 9 Lens Hoods
Each lens comes with a lens hood most of the time I am using them. They are a great way to protect the lens but not only that. Lens hoods* block light which is causing the flare. You can reduce lens flare by using them.
10 Tripod
I can't count the times I carried my tripod with me without using it. But then the moments when I needed it predominate and that's why I am taking it with me whenever I think I might need it. Even when I shoot during the day, I might pass a waterfall which I want to capture with a long shutter speed. Or I might want to shoot 3 landscape exposures and blend them afterwards I am happy with my Rolley traveller* which can be packed to a travel-friendly size and it is quite lightweight. You might say it's useless on a windy day but I can assure you that I shot long exposures on a boardwalk by the sea with heavy wind.
15 Backpack:
I upgraded my Lowepro Flipside 300 to the 400 two years ago. I know it looks like a camera bag and many of us want a fancier backpack. But what I really love about the Lowepro Flipside 400* is that it is not accessible from the back. A pilferer doesn't have a chance to steal any valuables as long as you place them in the camera storage.
Little things you should not forget to pack:
11 Smart cards*: you can never bring enough smart cards with you. When I travel, I am using different ones rather than only one. You never know…
12+14 A spare battery: It goes without saying that you should have at least one spare battery in your camera bag, right? Oh, and don't forget the charger…
13 Lens cleaning kit*: Never clean your lens with a cloth but use a lens pen and a pump to remove dust
16 Remote control*: If you want to do long exposure shots, you need a remote control. Many photographers might laugh about the one I am using, but I've been working with it for years and it is still working. You can either buy one with a cable a wireless shutter release. Make sure to buy one compatible with your camera.
17 Headlight*: Yes, get a headlight and put it in your bag. When it gets dark and you're somewhere outdoors you will find it really helpful not only to operate the camera but also finding the way back.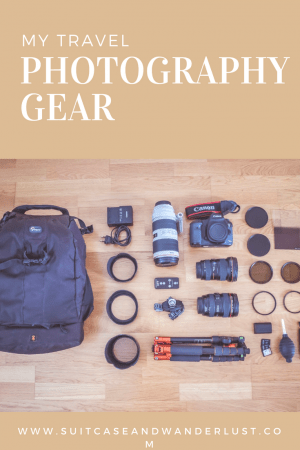 Disclaimer: I have purchased all of my photography gear myself. None of the photo equipment in this article has been sponsored. I am using the brands and products because I am convinced and happy to use them. This post contains affiliate links marked with *. This means I am getting a small commission if you buy via my link. This is at no extra cost for you. 
MerkenMerken