Even though I prefer warmer temperatures, snow holidays definitely can turn out to be fantastic. Sitting at the open fire with a cozy cardigan and hot chocolate, waiting until the toes unfreeze – yes, I can picture that, too. Supposing you choose the right destination depending on your standards and the snow conditions. There's nothing worse than booking snow holidays and the only thing missing is snow. I'd recommend to visit and spend your snow and skiing holidays in a lovely village in the Austrian Alps called Alpbach.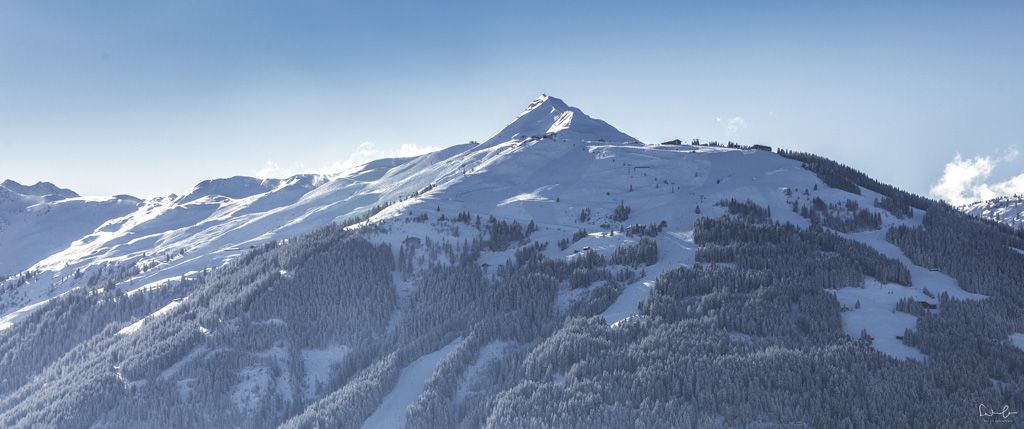 The ski resort is great
Alpbach is a true gem among the Austrian ski resorts. For good reason, it is also called Ski Juwel (Juwel means jewel). The skiing area stretches across four mountains from Reith to Alpbach and across the Schatzberg to Wildschönau. The ski resort offers more than 100 kilometers of pistes for everyone: no matter if you're a beginner, an enthusiast or a pro – you will find hills and slopes for your level, I promise. Alpbach's 45 ski lifts have been renewed within the last years and lots of fantastic attractions built. Thanks to the high level and 410 snowmaking canons, Alpbach is one of those places where you can be certain that there actually is snow and so the season already starts beginning/mid of December and finishes in April. The Ski Juwel operators make sure that the slopes are kept in great condition over the entire season. Plenty of huts serve traditional Austrian food.
Fancy some romance during skiing or just can't get enough of it? Then wedel down the floodlit pistes in the evening when the lifts open for night skiing twice a week.
If you want to try some tricks and jumps, head to one of the two fun- and snowparks in the area. You will find a half-pipe, a rollercoaster track, boxes and kickers. Hey, it's not only for the pros but also great fun for everyone. Kids love the fun slope, which makes funny noises and animal sounds.
The latest highlight of Ski Juwel Alpbach is the recently opened Alpine Coaster starting at an altitude of 1845 m. Check out the video on their homepage, it looks really cool. I should have tried it myself!
Have you ever dreamed being a caterpillar pilot? Alpbach makes your dream come true. You can book a one-hour-ride as the co-pilot and cruise over the pistes in the evening when the skiers. I'm sure it is a pretty awesome experience and a bit creepy to be on the mountain at night.
The price of the ski passes is low compared to other ski resorts in Tyrol. A one-day pass is available at € 45,50, 3 days € 117,—, 6 days € 206,—.
Save money tip: Prices drop in low season.
I started skiing when I was three years old. When you grow up in a ski resort, it is very common to learn how to ski at that age. I went skiing without my parents starting at 5 years old (when I broke my arm because I thought the ski jump was just a little hill…). And I skied nearly every day until I was 18, I just loved it. Today, I still ski but maybe once or twice a year and I don't even own skis anymore. Conny's sports shop offers every gear you need to rent: skis, shoes, helmet, snowboard or ski tour equipment. Don't bother carrying all this stuff with you, just rent it.
The village is scenic
If you expect heavy aprés-ski parties and nightclubs with top DJs, this is not the place to go. Alpbach is a small, picturesque village with restaurants, hotel bars and yes, some bars you can spend a night out. It is perfect if you are looking for a mid-size, not overcrowded ski resort and a place for snow holiday activities. If you're not into skiing, snowboarding or ski tours, but rather in sledging, cross country or hiking, it is the perfect spot, too. For real mountain goats and hiking freaks, I suggest going on a ski tour – either during the day or Tuesdays in the evening. Alpbach has plenty of routes – from easy to difficult – and you will be blessed with amazing views and fantastic food once you reach one of the numerous huts. Alpbach is also well known and rather popular for families with kids. It has been given the highest 5 star ranking for being family friendly.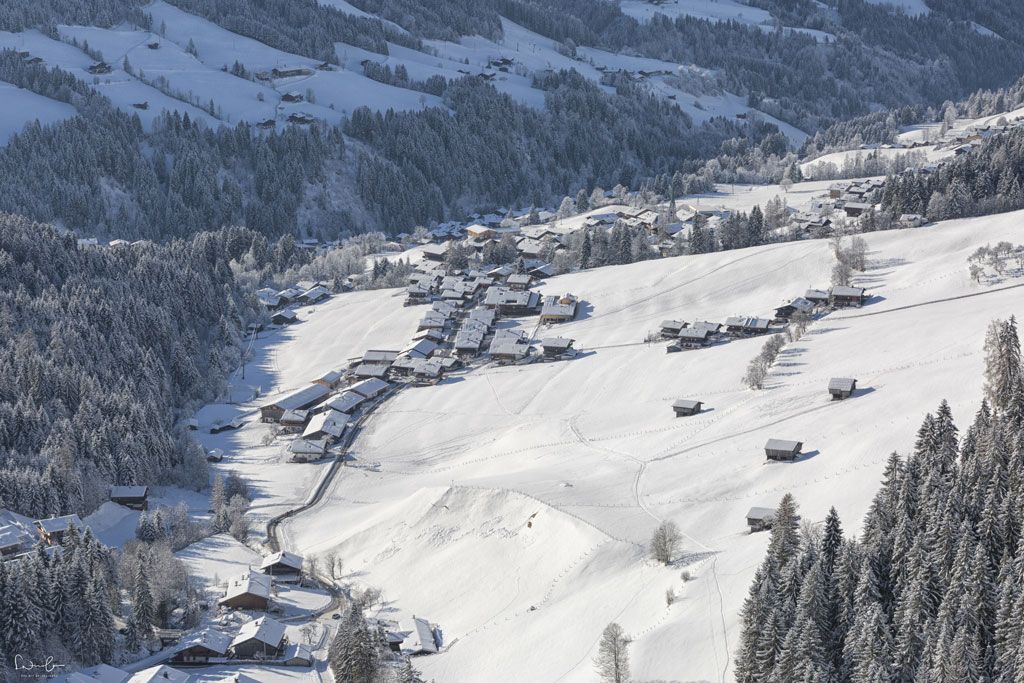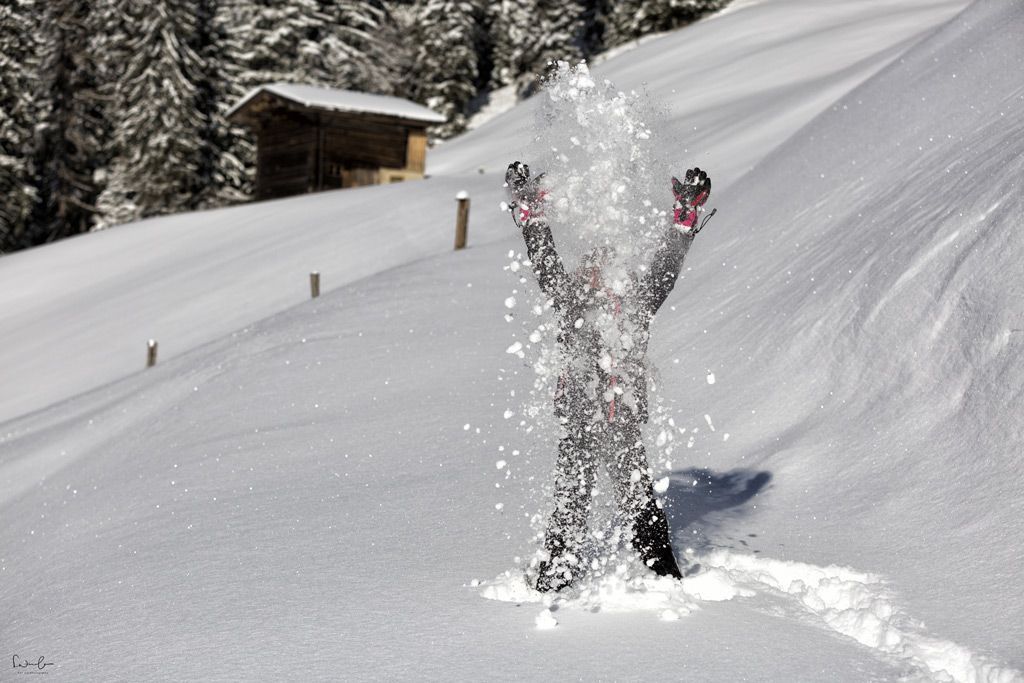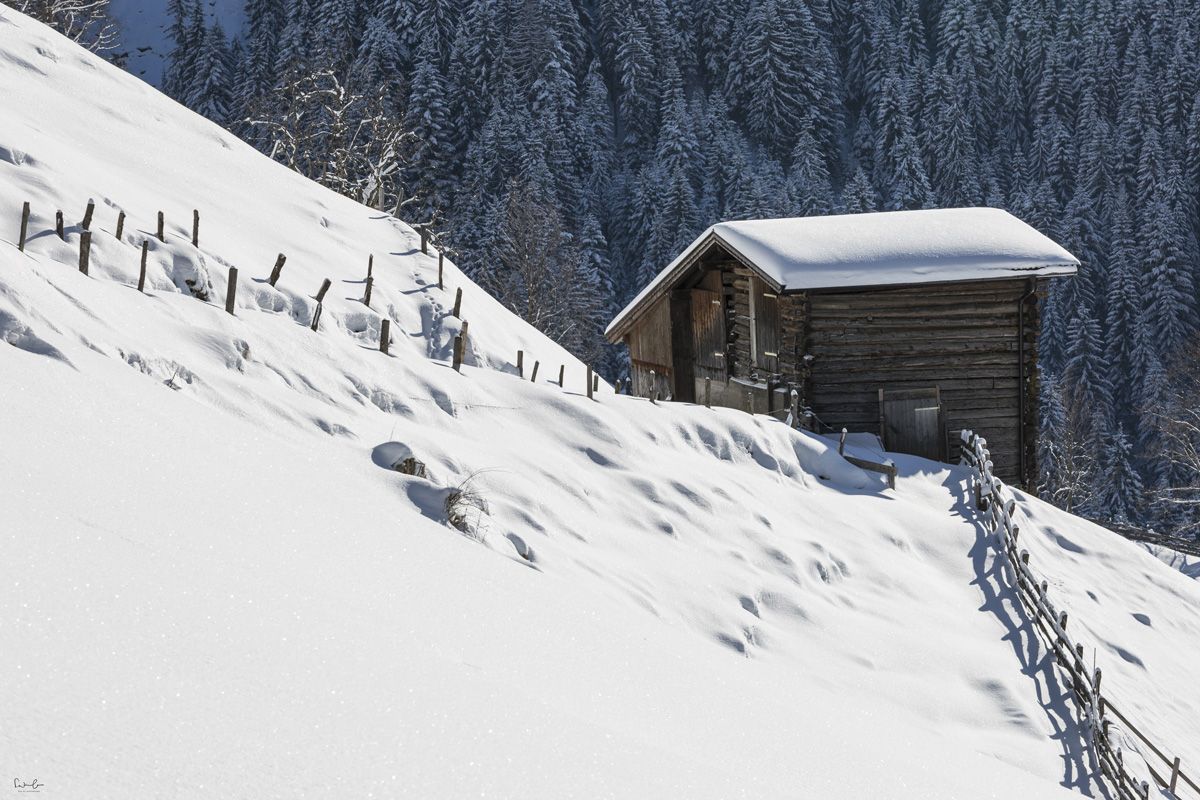 The accommodation is unique
Alpbach has 2.300 inhabitants but 3000 guest beds in different varieties from farmhouses to 4-star hotels. And they're all built in the same wooden style which is pretty unique and cute. No matter where you stay, whether in a guest-house or hotel, the owners lay all their love and work in their houses. You will find beautiful and very clean rooms everywhere in Alpbach but I'm suggesting the following:
If you've got some $$ left and want to give yourself a treat, I suggest you stay at Hotel Böglerhof right in the heart of Alpbach. The 4-star hotel offers tradition combined with luxury, divine food, charming rooms and a wonderful spa to relax.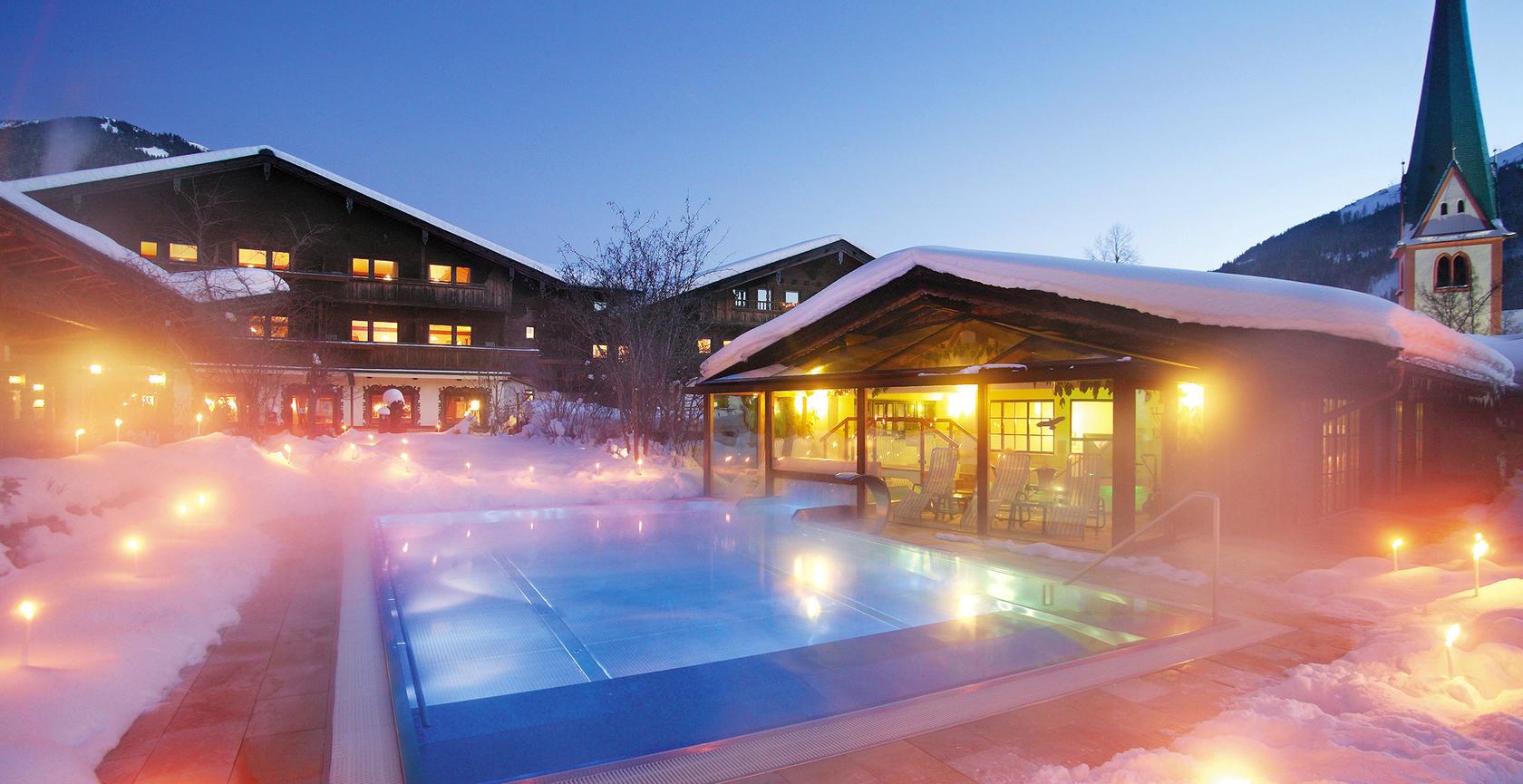 A 5-minute walk from the village you will find the lovely guesthouse "Leirerhäusl". This cute wooden house offers beautiful apartments by the most charming hosts. The breakfast there is amazing and I promise you won't want to get up from the snuggery where the breakfast is served.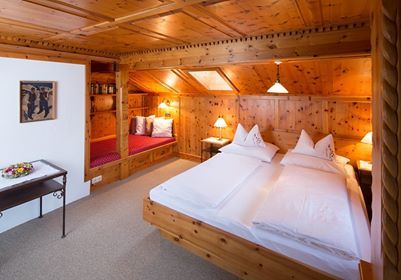 The location & how to get there
Alpbach is located in Tyrol between Innsbruck and Kufstein in the Austrian Alps. It is a pretty small but scenic village 1000 m above sea level. You reach Alpbach by taking the road from Brixlegg  (highway exit Kramsach). Don't worry about the speedy locals that might stick at your bumper in case you take the curvy road easy and slow, which you probably should… 😉
A car is definitely the most convenient way to reach the village. The next train station is 10 km away in Brixlegg and you'd need to take the bus or taxi to get to Alpbach. The closest airport is Innsbruck, 60 kilometers or Munich, 160 km away. Airport taxis are available but pretty expensive. One way from Innsbruck to Alpbach costs between 85 and 130 Euro.
Tip: It's also worth checking out the websites for Alpbach last minute ski deals.
Oh, and Alpbach is not only a great place for snow holidays, but also in summer for hiking, biking and taking a break from everyday life.

Disclaimer: I was invited for a half-day ski pass by Alpbach Ski Juwel and for ski rental by Conny's. My opinion about Alpbach is my own and has not been influenced by the invitation.
MerkenMerken
MerkenMerken
MerkenMerken
MerkenMerken
MerkenMerken
MerkenMerken
MerkenMerken