Myanmar is one of those countries you can perfectly travel solo. There was not even one situation I felt inconvenient or unsafe. In this post, I'm sharing with you some Myanmar travel tips, how to travel Myanmar and I'm showing you a perfect first-timers itinerary covering all the highlights of this wonderful country.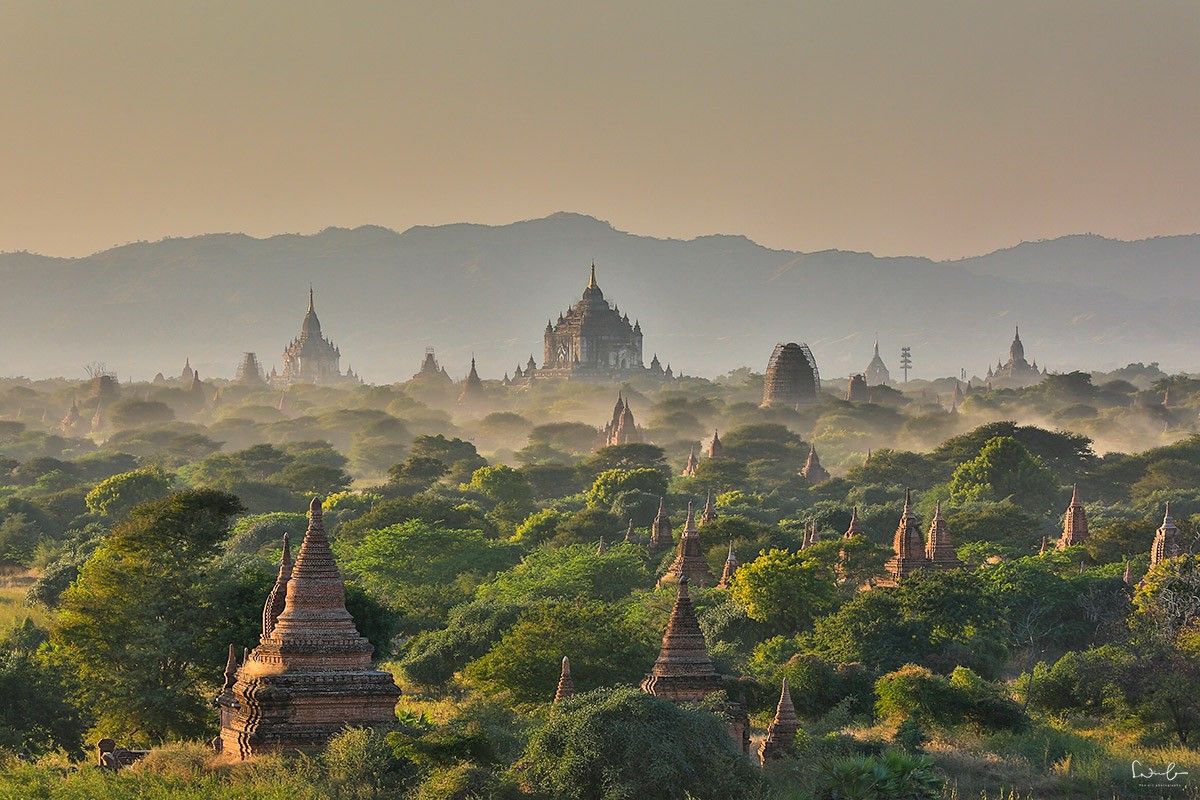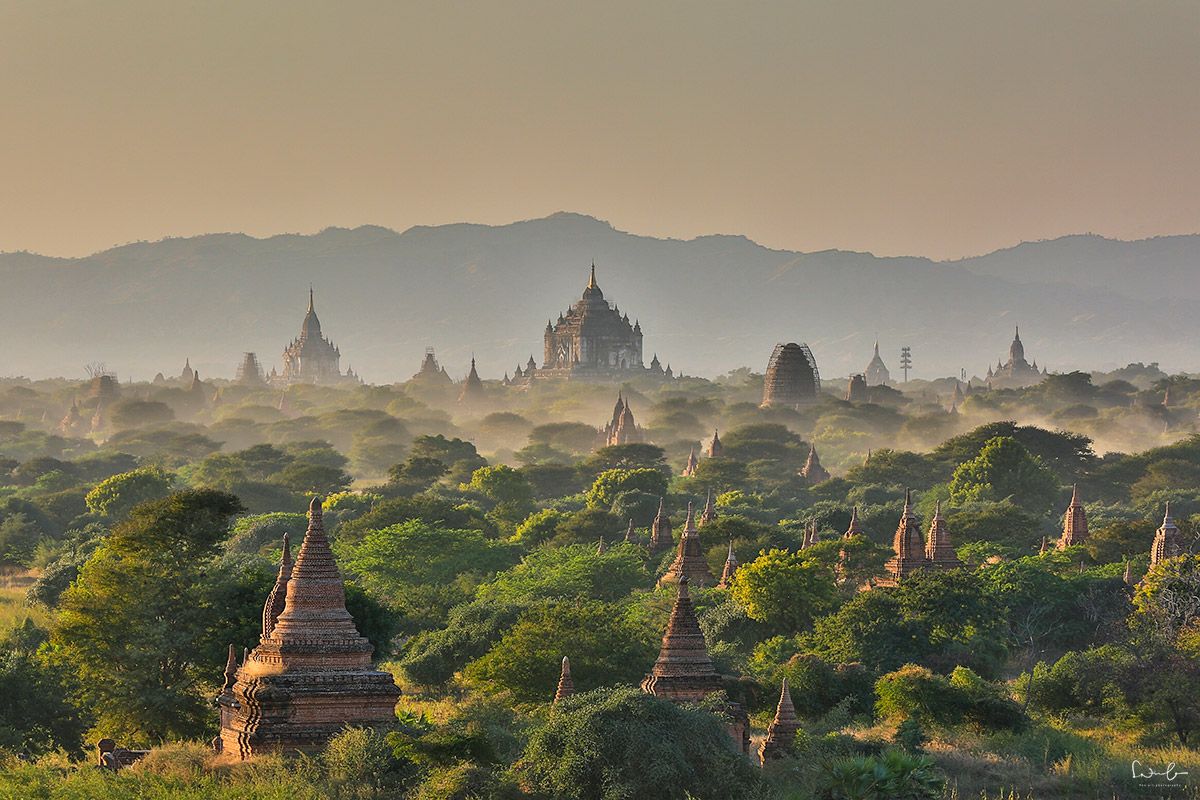 How to book a trip to Myanmar?
If you decide to go to Myanmar, plan your itinerary according to the time you have. I had two weeks and wanted to see as much as possible. While researching I found Luminous Journeys, a local travel agency, which I can strongly recommend. Soe Soe, the owner, was super professional and very fast in her response. After sending her an email with my requests I had a complete tour plan including hotel proposals in my inbox the next morning. She booked all hotels, domestic flights and transfers from airports to hotels. In the end, I didn't have to take care of any organizational details while I was in Myanmar. Time was short and precious and the last thing I wanted to do was checking flights or searching hotels while travelling.
In each region I arrived, a guide with a driver was waiting for me to take me to my hotel. They were all very nice, friendly and totally reliable. I never had to wait even one minute, no matter what time my pick up was. The guides tell you some stories about the place, gives you some suggestions on sights and teaches you some Burmese so that you can at least say Hello and Thank you 😉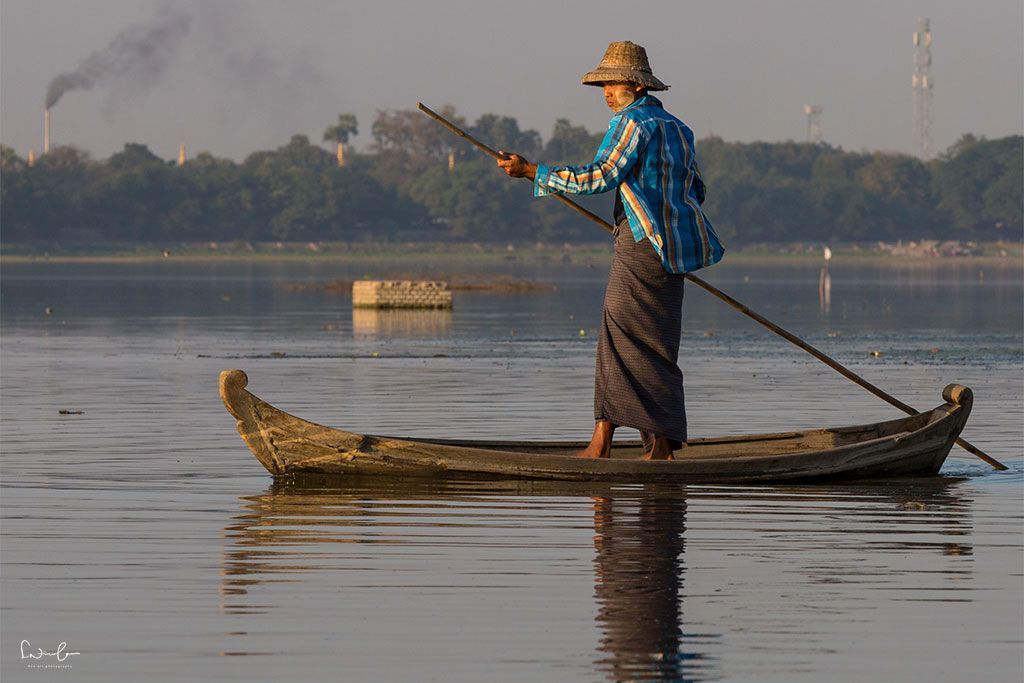 How to pay in Myanmar?
Payment is still a bit outdated in Myanmar. When you book with an agency, I recommend you to pay the deposit via PayPal, even if you will be charged a commission. Don't use bank transfer, because the foreign bank charges the hell of a lot. You can pay the rest in US Dollars upon arrival. But be aware that the bills have to be pretty much new. Don't fold them! They may not be crinkled or slightly torn, not even half a millimetre. So pay attention when you withdraw the money from the bank. For everyday life in Myanmar use the local ATMs and get local money, called Kyat (pronounced Chat). Most of the hotels take credit cards by the way. When you research travel guides on how to pay, you get different information. Some tell you to bring enough dollars and some say credit cards are not accepted.
I arrived with my big bundle of Dollars to pay the travel agency, half of them useless because I didn't pay enough attention to how the bills looked like…
Here's another Myanmar guide by fellow travel blogger colleague Johansson.
Tipping in Myanmar
I usually need a few days until I feel comfortable with the amounts I tip. Every country is different and speaking of Myanmar the people do not earn a lot of money. The ones working in tourism are happy to get a tip. But how much is appropriate? 1000 Kyat is 0,65 Euro. A guide who picked me up at the airport brought me to the hotel and explained some sights, some must-sees and dos and don'ts usually gets between 5000 and 10000 Kyat – depending on how much time you spend with him. The bellhop gets 1000 Kyat. These are only some indications I can give you according to my experience and chats with the locals.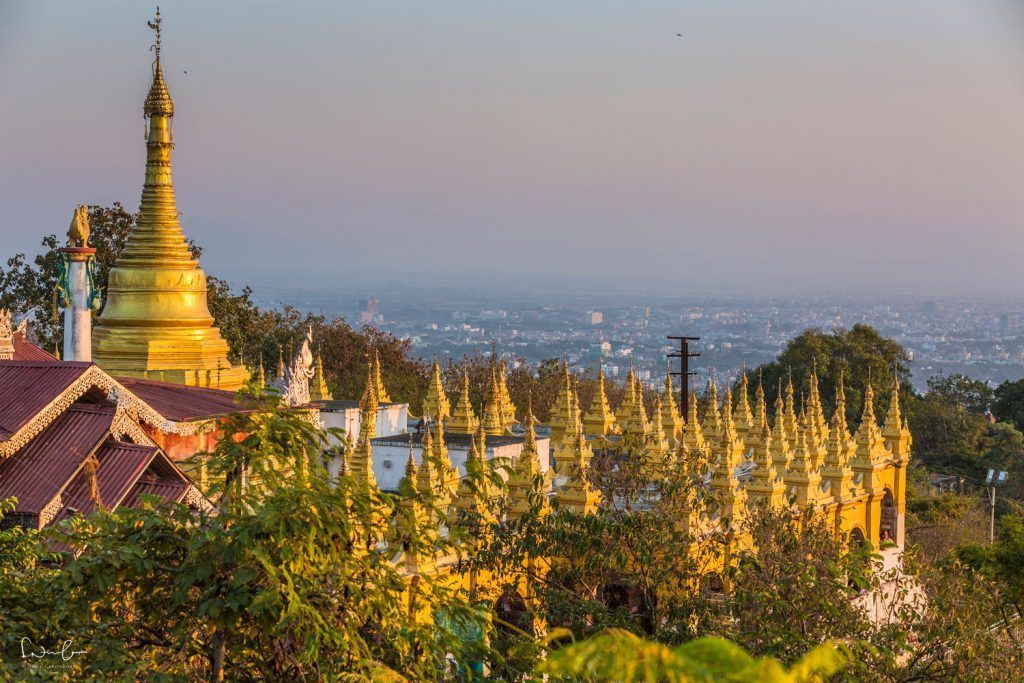 Some behaviour rules:
Myanmar is a Buddhist country with uncountable Buddhistic facilities and institutions. Do not wear shorts and minis as for religious and ethical reasons. Women should cover their knees and shoulders unless they're at the beach. And wear a bra…! Longyis, the local wrap skirts are quite convenient and can be bought on each corner. I received a beautiful Longyi from Luminous Journeys upon my arrival. Men are supposed to wear long pants.
Whenever you enter a temple or a pagoda you need to take off your shoes (and socks). The easiest and most comfortable is to wear flip-flops but bring sneakers in case you are planning long walks. I brought my sneakers because I read about snakes in Myanmar. Well, I have not seen even one…
Apart from clothing please bear in mind some of the following rules. Kids are super sweet and they walk towards tourists. Do not touch their head, it is a very holy part of the body. Kindness is a top priority. Be friendly and do not talk too loud. The Burmese do not shake hands, it is not very popular to touch the sweat of other people. Fair enough… If you sit in front of a Buddha or person, do not stretch your feet towards them.
One last general thing. If you plan to do day trips and don't necessarily need an English speaking guide, check for local drivers. You can save some money here and at the same time support people.
Which camera gear did I take with me?
Myanmar is a very photogenic country. You will find thousands of sceneries and moments you can shoot. I took a lot of stuff with me: My camera, the wide-angle lens, the Tele lens, the travel tripod, remote control, filters, additional batteries and loads of memory cards! Don't risk running out of memory cards.
A Myanmar itinerary – especially for first-timers:
My starting and finishing point was Yangon. It was just easier and more cost-effective to choose in and out from the same airport. Domestic flights are not very expensive and airlines such as Air KBZ, Air Bagan, Air Mandalay or Yangon Airways are quite good. I researched domestic flights before I booked my trip and read quite a few worrying stories on the internet. Just ignore them and get your flight with one of the above. Your local travel agency will assist you with any questions.  
My first stop was the ancient imperial city Mandalay from where I took the plane to wonderful Bagan. It's only a half an hour flight and you could do this tour with a bus. From Bagan to Inle Lake I took the bus and I would not recommend doing so. It's more than an 8-hour uncomfortable and unspectacular ride. From Inle Lake to Ngapali Beach and from there to Yangon I took a plane.
1 Yangon – Mandalay by plane
2 Mandalay – Bagan by plane
3 Bagan – Inle Lake by bus
4 Inle Lake – Ngapali Beach by plane
5 Ngapali Beach – Yangon by plane
You might want to discover other places in Myanmar. Check out this guide and explore this lovely country.
MerkenMerken
MerkenMerken