When you think of Alaska the first things that probably come to your mind are, cold climates, bears and crab. Well, you wouldn't be wrong about that, but there is so much more to it than that.
 

Alaska is full of unusual wildlife, gorgeous glaciers, and delightful towns, with endless things to experience. Even though we were touring Alaska during Spring, the temperatures were still very chilly, meaning we dressed in a lot of layers. We also had to plan excursions around the weather, which was cloudy and rainy for most of the days. So here are the top places to visit as well as some tips to make your Alaskan adventure one you'll never forget. Here's an Alaska itinerary for 10 days – from guest author Chelsea Peters.
My name is Chelsea Peters, I'm a full-time travel blogger and Photographer. With a passion for travel, I hope to inspire women to get out and travel more, even if it means by yourself. For more adventures follow me on Instagram and Pinterest
To start with, check out Juneau. We did as much as we could with the weather being cold and stormy, I wish we would have spent a couple more days there.  
For lunch, definitely get some crab claws at Tracy's Crab Shack. With a line out the door, the wait is more than worth it for this local delicacy. I also recommend you check out The Goldbelt Mount Roberts Tramway. It takes you 1,800 feet high and then lets you explore a park offering cultural heritage education, crafts, and Juneau's most panoramic and breathtaking views. This excursion, while amazing, is sometimes a gamble because of the weather causing poor / to no visibility. But it is definitely worth taking the risk. 
Take a tour of the town. There's a bunch of cute shops for souvenirs, but be mindful of the tourist traps. In the heart of the city, there is the famous Alaskan Hotel and Bar. Hop inside for a drink and to hear some local music. You can check their website for a lineup of music. We arrived on a Wednesday, so we had the pleasure of hearing their local Irish session group. The place has been around since 1913 and is home to the best Old Fashion I've ever had and apparently, many ghosts. The hotel and bar are adorned in its original Victorian Fashion and worth checking out to escape the cold. If you aren't afraid of ghosts definitely stay a night for a unique stay. If this is too old fashioned or you ARE afraid of ghosts, there are some boutique hotels in the city, too. Juneau is such a charming city with some of the most breathtaking views everywhere you go. Have your camera ready for lots of photo ops. At night, multi-coloured sculptures illuminate the boardwalk for a very romantic walk.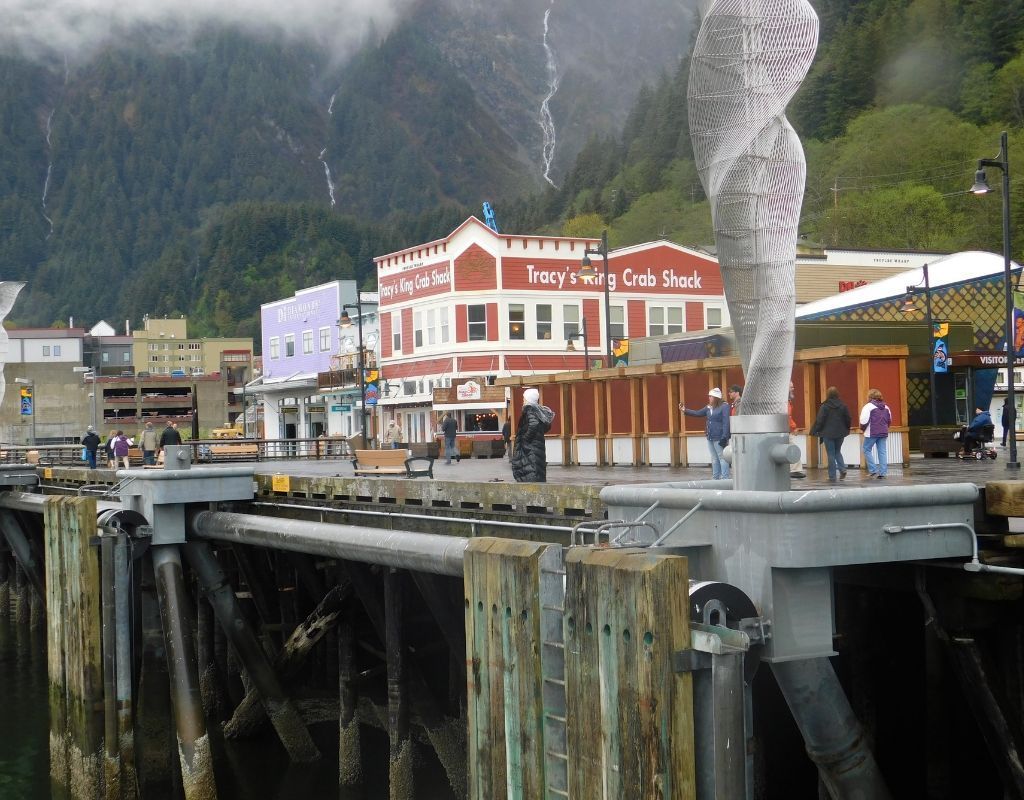 Visit Skagway for some true Alaskan adventures. A vintage train will take you on a long, novel tour through the town and surrounding mountains. You'll get to see a lot of Alaska's nature and wildlife this way. Be sure to have your passport handy as you will enter some of Canada's border, if you don't happen to have it with you, there's also a shorter train ride that doesn't go into Canada, but this ride fills up fast. For lunch check out the famous Red Onion Saloon, built-in 1897, you'll be transported back in time. The staff is even dressed in period style clothes. What used to be a brothel is now home to some delicious cuisine and unique cocktails. 
Take the train or opt for a helicopter ride to check out some glaciers. If you want a truly unique and Alaskan adventure take a bumpy bus ride up the mountains to the Dog Sledding Camp instead. After a separate, even bumpier ride on a Unimog, you'll arrive at the camp. Here you'll be greeted by howling hounds, ready to go on a ride. Get acquainted with the trainers and experience being a musher for a day. Learn all about mushing, meet some puppies in training and take in all the views. On the drive back you'll have a chance to see some of Alaska's wildlife just out in the open. Make sure you get those binoculars ready. 
I recommend Icy Straight to be part of your Alaska itinerary. It may look like a small town, but it's home to some of the biggest adventures. Relax by a bonfire, take a hike through nature, or journey up the mountains to one of the worlds largest zip line courses, the decisions are up to you. We decided to tackle the zip lining course since I have never done it before. A true local and guide took us up a mountain that has a height taller than the Empire State Building. Here you'll get strapped in for the ride of your life. Our group of 6 was able to all go at one time. If you want a picture of the experience, photographers are waiting at the finish line ready to snap. A 60-second ride down later, escape to the lodge for a warm-up and some whale watching. Try the Zip lining shot with complimentary shot glass as a souvenir.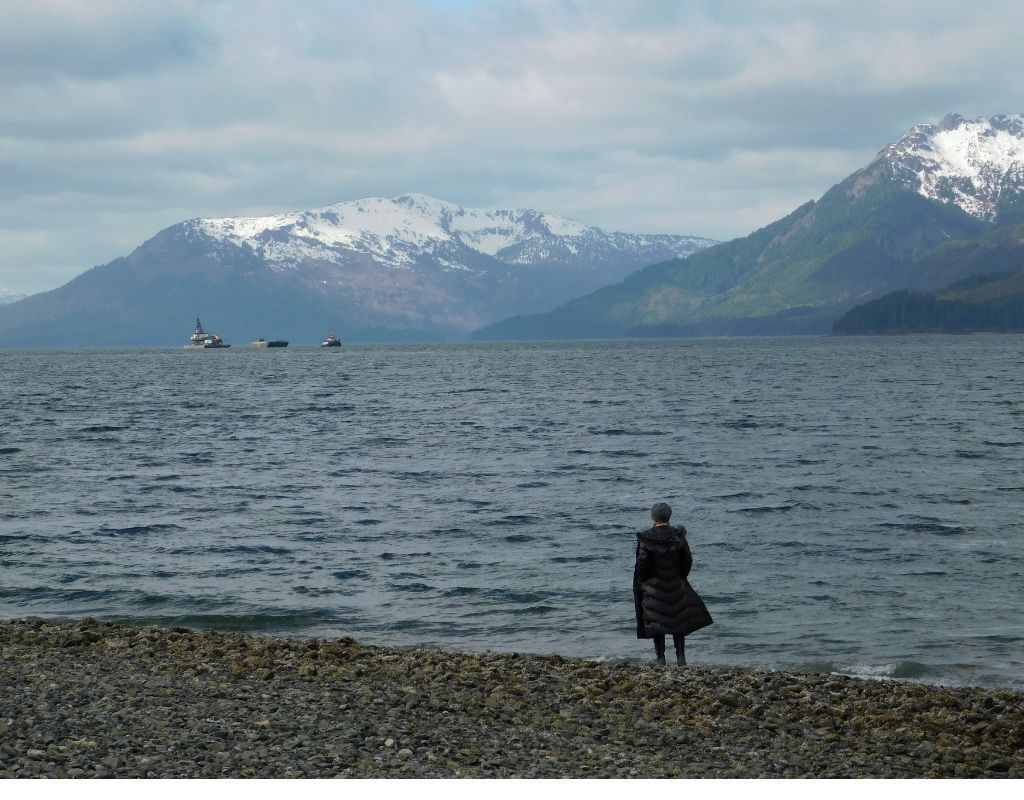 Take a journey through the gorgeous Glacier Bay. Gliding through the calm and tranquil waters will be just what you need to relax and unwind. A very passionate and knowledgable tour guide will talk you through the whole trip. He informed us about the ever-changing glaciers and the challenges they face every day. The tour was very powerful, which made it my favourite part of the whole Alaska trip. Sit back and relax while you take in all the views. If you're lucky you might even see a couple of black bears roaming around. Check in the Glacier Bay Lodge in Gustavus. The hotel is offering daily tours through Glacier Bay.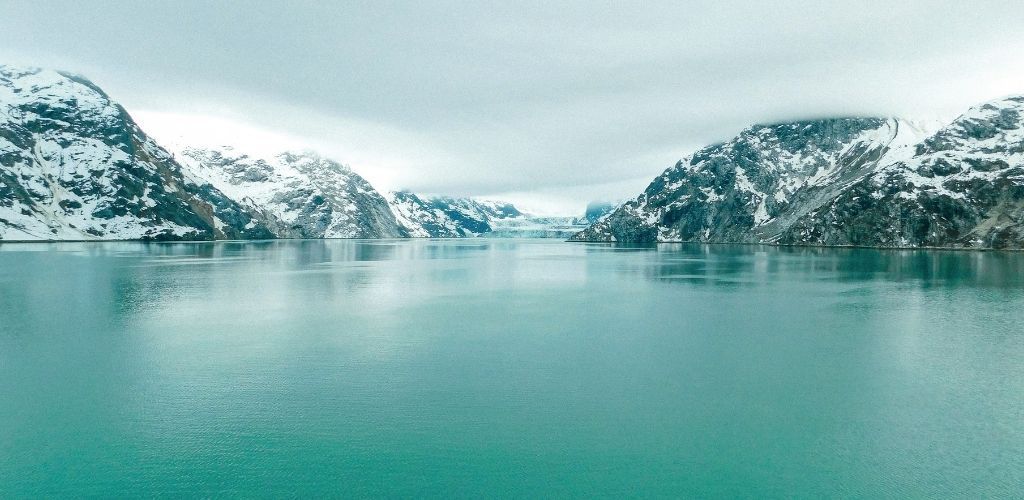 Last but not least, take up Ketchikan on your Alaska itinerary. The town is full of tourist shops and traps, so I recommend taking the excursion through the rainforest, followed by a crab boil feast after. This excursion did not disappoint. Hiking through the rainforest was a marvellous and breathtaking experience. The air is so pure and clean, and the trees are as tall as skyscrapers. After the long hike, the feast will be well worth the wait. Full of crab, oysters, and clams, its a seafood lovers paradise. Grab a cup of coffee in your lodge while enjoying the fresh air and wonderful views.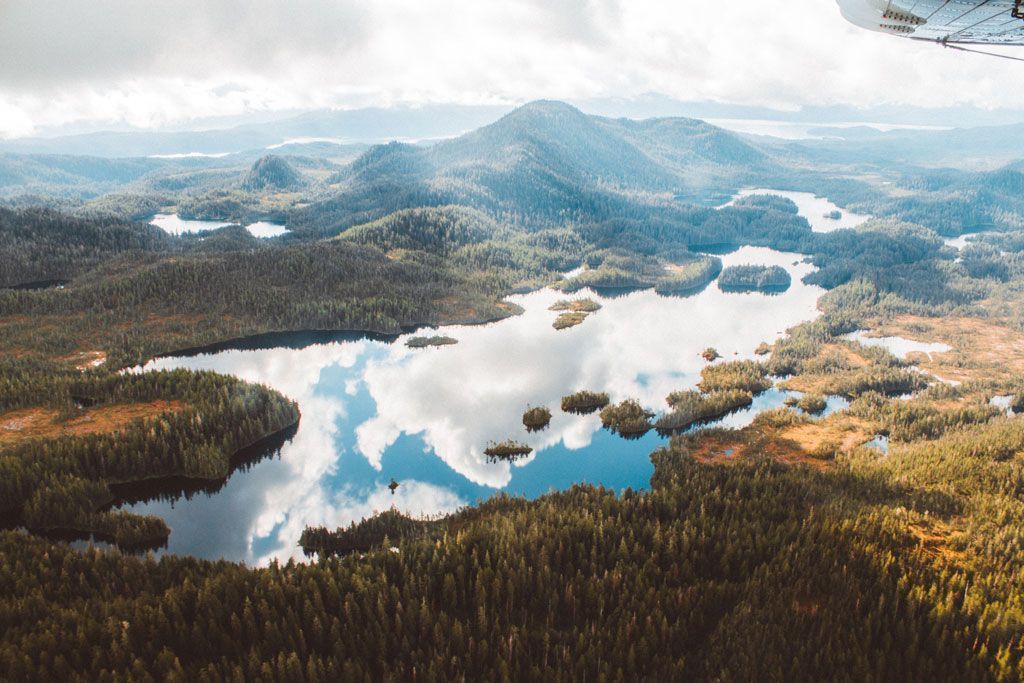 How to get around in Alaska?
Alaska is huge and it would take you months to travel the whole country. This 10-day itinerary shows just the Southeast of Alaska. Getting around is quite easy but it takes time. The good thing, however, is, that you can take in the beautiful sceneries of the region while traveling.
One of the most popular means of transport is by sea with the Alaska Marine Highway System (AMHS). The ferries reach 25 ports and also accommodate cars and even RVs. 
The route for the above mentioned itinerary could be the following:
Juneau
Skagway by plane or ferry
Back to Juneau
Gustavus
– From there to Icy Straight (Hoonah) by ferry
– Glacier Bay by ferry
Back to Juneau by ferry
Ketchikan by plane
If you're planning a trip to Alaska be prepared for unusual weather conditions, so dress in lots and lots of layers. Plan your excursions ahead of time because they fill up fast. Also, be prepared with a backup plan if your excursions get cancelled due to the weather conditions. Places to stay are very limited so it is advisable to book well ahead. Bring binoculars for wildlife viewing, they come in handy when taking walking tours. Don't get caught up in all the souvenir shops because they are literally everywhere. Juneau had the best shops, with the best prices around. Alaska is full of so much history and unique experiences, no matter what you do, you'll leave with one of a kind memories and eager to return. Plan a trip after May for the best weather conditions, and remember layer, layer, layer!
Disclaimer: This article contains affiliate links. It means I will get a small commission if you book/buy via my link. This is at no extra cost for you. Thank you for considering using my links.