Fascinating and vibrant Porto in the north of Portugal by the river Douro is the rising star among European cities. It is smaller than Lisbon but in no way inferior. Here are my top picks for Porto:
Ribeira - the old town
The heart of Porto is Ribeira, the medieval old town with its narrow streets and alleyways. It goes up and down, so make sure to wear comfortable shoes. You will find many many sceneries in Ribeira to capture great pictures: the ancient and colorful houses, São Bento train station with its atrium covered in azulejo tiles (colorful ceramic tiles) and finally the riverfront where you will find plenty of restaurants and cafés. This area is even more lively in the evening.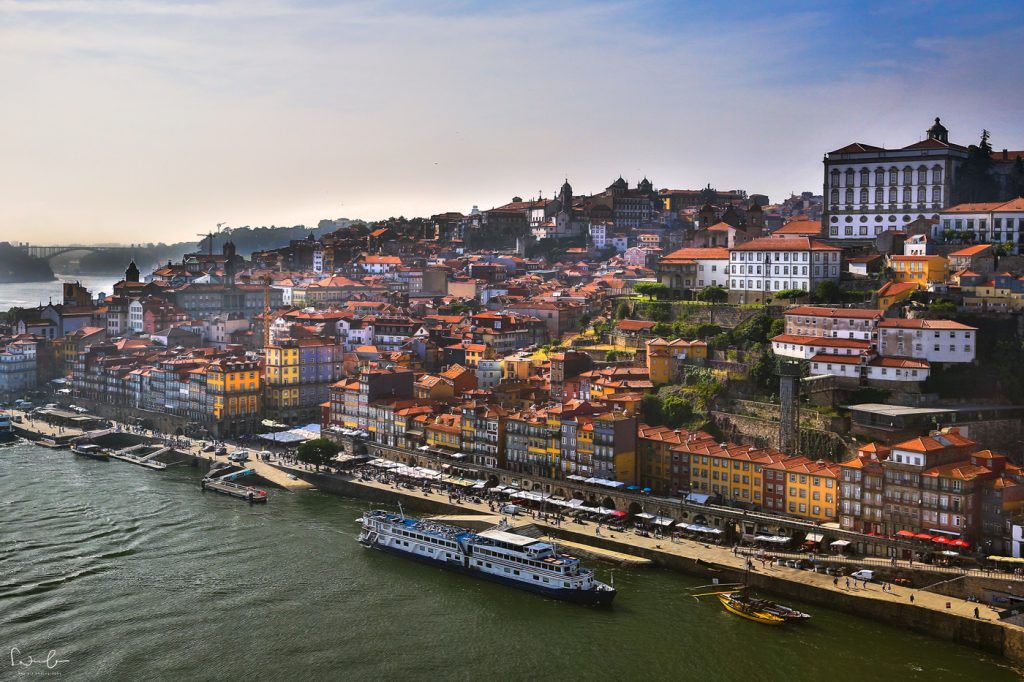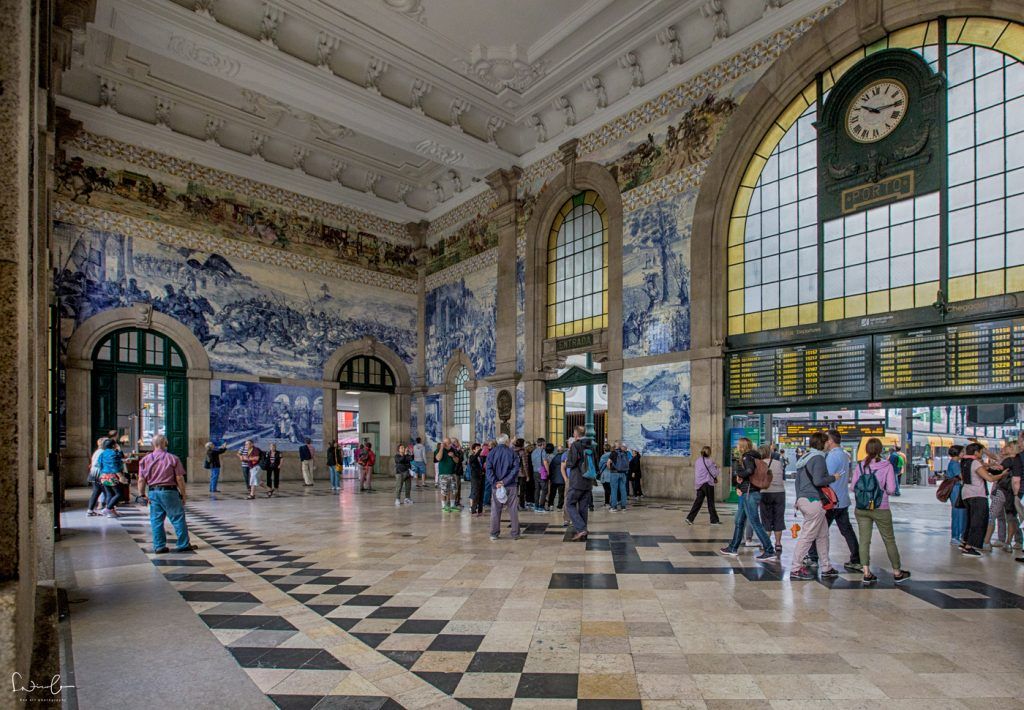 Did you know that Porto is not only famous for Portwine, but also for olive oil? Oliva & Co offers you a wide range of olives and olive oil. All there for you to taste.
Next stop: Port wine tasting
There's one vinery lined up next to the other on the other side of the river in Vila Nova de Gaia. Pass the bridge and head straight to Sandeman. The magnificent building of Sandeman houses hundreds of wooden casks of Port wine. You can book different tours starting at 10 Euro. On the terrace, you can enjoy perfectly prepared cocktails. Yes…cocktails with Sandeman Port wine.
Interested in a Port wine tour? Here's how to book and where to find great tours.
Top pick for landscape lovers: the Douro Valley
The Douro Valley is UNESCO world heritage and absolutely worth visiting. You can either book a tour locally or explore the valley on your own by car or by train or book a cruise.
Top photo spot: Vila Nova de Gaia
If you walk the Ponte Luis I on top you will reach Vila Nova de Gaia. Walk along the walls of Mosteiro da Serra Pilar, turn left and walk up the road to the church. From there you have an amazing view over Porto and if you are lucky with the weather, you can capture an awesome city shot with the bridge in the foreground. My recommendation is to go there for the blue hour. Bring your tripod!
What else to do in Porto?
Hop on the historic tram 1 in the old town. Its route is beautiful along the river to Passeio Alegre where you will have a beautiful view of the Atlantic ocean. But there's way more. Up for 50 things to do in Porto?
For solo travelers, Porto offers a great range of hostels.