Are you sometimes going green with envy when you see all the amazing photos on Instagram?
Do you want to master your camera instead of the other way round?
Do you wish to improve your photography skills in a fun and simple way?
Then I invite you to join one of my photography workshops, photo walks or photo vacations.
Photography workshop for beginners
In my photo course, you will learn about the settings of your camera and how to use them. You will get an idea of how to improve your photographic eye and how you find beautiful sceneries to shoot. I show you some basic rules of photography and creative instruments in order to improve your photos.
Some voices from my last courses:
Karin: "A great and instructive photo course with a wonderful and pleasant photographer!!"
Marina: "I learned a lot and she responds individually to needs of each participant."
Birgit: "After two disappointing courses with other photo schools Nicola's course convinces especially in the practical part. She gives very valuable tips, helps and explains the settings very clear and easy to understand."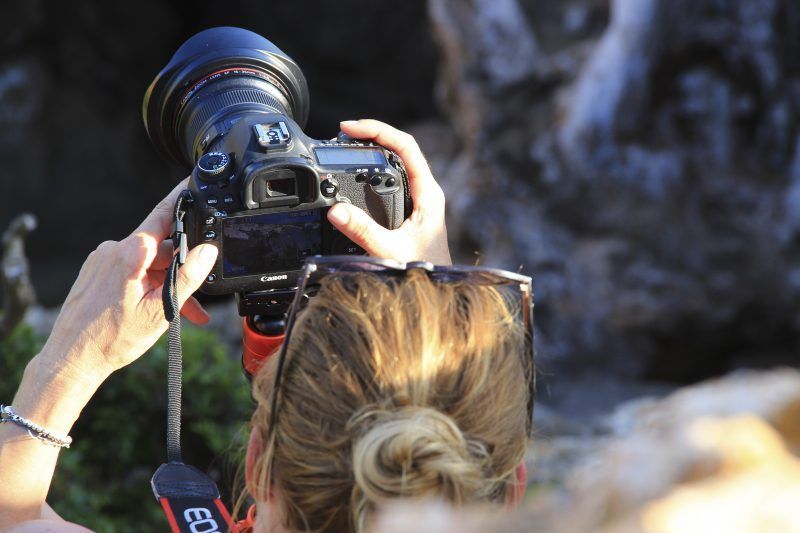 At the end of the day...
... you will know how to set your camera settings and will start shooting in manual mode.
...you will master your camera and not the other way round.
...you had a fun learning experience and made some new friends, too.
Photo workshops for beginners and hobby photographers
Photography workshops in small groups focusing on a specific theme are so much fun. I will pick a few themes and together we take fantastic photos. It could be an architecture walk, fall foliage, postcard sceneries or blue hour shots. The photo workshops are for beginners and hobby photographers. Depending on your skill level I will support you with the settings and composition. At the end of the workshop, you should leave with at least one awesome photo.
Photography holidays for beginners and advanced
Wouldn't it be great to go on vacation with like-minded people and dedicate time to your hobby, photography? And while exploring a new city or country, improve your photography skills? Having a blast? 
Does this sound like your kind of fun, then join me in a photography workshop abroad. Together with my travel agency partner, we offer different packages: from a short weekend or a one-week trip to a two-week journey. From Lisbon, Tuscany to Myanmar. Check out this section for all destinations and dates.