The opinions diverge when it comes to editing photos. There are the ones who are pro image editing and there are the ones who are totally against it. For me, photo editing is part of photography. It's part of the process. Did you know that photo editing is as old as photography itself?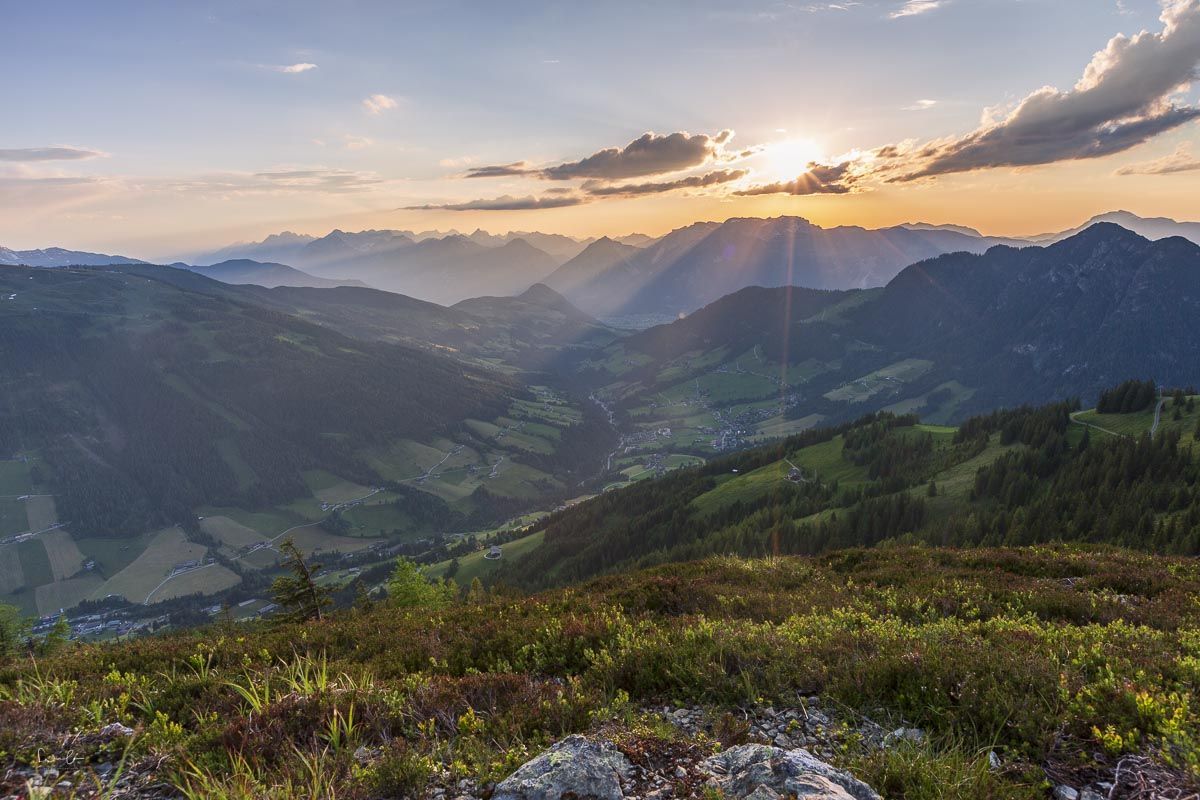 In analog photography, the photographer decided which film to use: Black and white or color film – and that was already the first manipulation. If he opted for color, he had to choose between films with different colors and tonal values. The photographer also had countless possibilities for processing the images. He was able to change colors and contrasts during development as well as create completely new compositions. 
I clearly belong to the division "Pro Image Processing". Even though I like my photos rather natural and am very careful with some sliders, I still edit every picture I publish. 
The degree of post-processing is, of course, a matter of taste. One likes rich colors and contrasts, another likes HDR and the next prefers a subtle, natural effect. 
These are the 6 common mistakes in image editing
#1 – Oversaturation. Be careful with too much color
The saturation slider is your favorite tool? That's ok. But make sure that excessive saturation makes an image appear very unnatural and flashy. You should use the saturation slider very carefully and subtly. Sometimes the vibrancy slider (that's the slider above saturation) is the better alternative. If you move it to the right, it increases the intensity of weak colors without increasing the amount of saturation of already saturated colors.
#2 – Caution with the sharpness
Sharpening the photos in image processing is part of the workflow. It brings beautiful details to life even more. Too much sharpness, however, makes photos look hard and unrealistic. And be even more careful when you also move the clarity and texture sliders to the right.
The sharpness control in the photo editor only prepares the images for publication on the web or print. It doesn't compensate for blurred photos or a lack of depth of field.
#3 – Tilted horizon
A tilted horizon seems unnatural and awkward in a photograph. You may now say, yes, clear and obvious anyway. But scroll through Facebook and Instagram and you'll see many images with a tilted horizon. In image editing programs this is usually only a mouse click to align the image correctly. It will look much more balanced and leveled.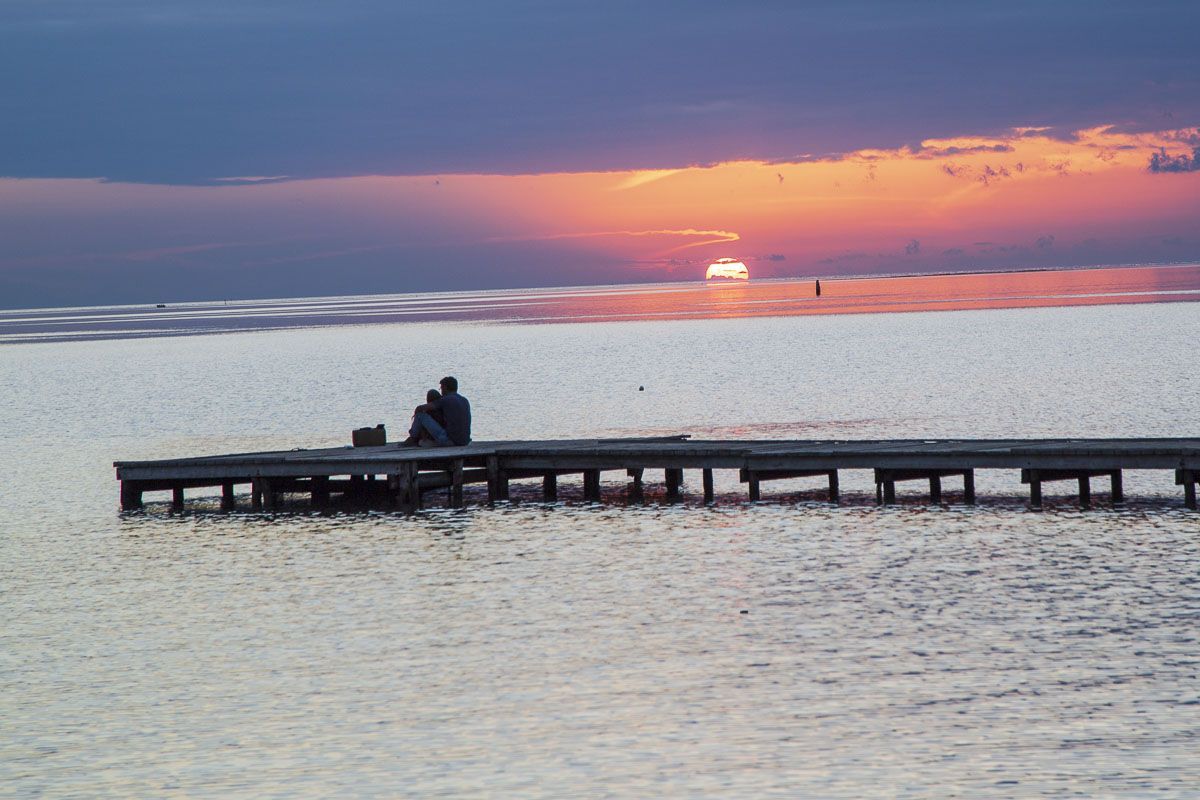 #4 Unnatural colors
Your photos have a funny color cast? They are too blue or too green and evening/night shots are usually too yellow? You can correct unnatural colors with the help of white balance. The white balance controls the color temperature, whereby the light color changes depending on weather conditions and time of day. At dusk after sunset, the light is blue. At sunrise or sunset, the light is orange and during the middle hours of a sunny day, the light has a neutral color. The color temperature of artificial light sources fits perfectly on a color scale that is blue at one end and orange at the other. And that's what you have in the temperature scale of the white balance slider in Lightroom.
#5 – Too much vignetting
Vignetting is the term used to describe the shading towards the edge of the picture. You have probably noticed pictures that are darker or brighter at the corners. A decent vignetting can look very good with certain images. The idea behind this is to direct the viewer's gaze to the center of the image. But here, too, caution is advised. Too exaggerated, the vignetting might look like a cheap photo frame. 
#6 – Image noise 
The more an image is processed, the higher the loss of quality. The saturation, shadows, and sharpness sliders have the greatest effect on image noise. For example, if you brighten the shadows of an image by moving the shadows slider far to the right, you will quickly see noise in the area you brightened. That's an excellent argument for exposing correctly right from the start, isn't it?
An overview of photo editing software
The most famous and probably most popular photo editing software is Adobe Lightroom. Adobe has switched from a standalone software to a subscription service which upset many users. 
And then there's Adobe Photoshop and I often hear the question: what's better or which one should I use – Lightroom or Photoshop? Let me explain you the difference between these two.
Lightroom is not only a photo editing software but also a database that helps you to organize and manage your images. You can add descriptions and keywords to your images and will be able to easily find them even after years. 
When you return from a photography trip, simply download your images from the camera into the Lightroom catalogue. Lightroom creates a folder including thumbnails so that you can quickly delete the ones you don't like and start editing the ones you like. Lightroom lets you copy the settings of one image to another. This is a great tool when you have similar photos and it saves you lots of time. 
With Photoshop you can edit one single image and you do not have a catalogue that manages your image library. You can find all the settings of Lightroom somewhere in Photoshop, too and moreover Photoshop lets you do complex and detailed image editing, manipulation and retouching. 
I am a beginner in photography and I'd like to do edit my photos a little bit just to make them pop. Should I use Lightroom or Photoshop? Lightroom!
I take photos and I'd like to create cool effects and photo manipulations. Lightroom or Photoshop? Photoshop!
I am using Lightroom and Photoshop. Lightroom is my database and I use it to edit color, dynamic, brightness, contrast, white balance and to correct perspective distortion.
I'm using Photoshop for more complex editing projects (for example portrait retouching), for cropping, to correct perspective distortion or when I want to add text in images. 
Do you want to start with photo editing and need some support? I'm offering customized Lightroom Online Coachings to help you get started. Book your appointment via Facebook now.
As mentioned, Adobe is offering a subscription service which means that you cannot purchase the software as standalone license but have to subscribe to a monthly plan. The advantage of a subscription service is the regular and free updates. If this is really an advantage is open to debate. I still have Lightroom 5 on one of my computers and it still works perfectly fine. 
Price for Lightroom and Photoshop for single users:
Photography 20GB
Lightroom (desktop and mobile)

Lightroom Classic (Desktop-focused photo editing)

Photoshop (Desktop)

20 GB cloud storage
Photography 1TB
Lightroom (desktop and mobile)

Lightroom Classic (Desktop-focused photo editing)

Photoshop (Desktop)

1TB cloud storage
Photography 1TB
Lightroom

1TB cloud storage
10 fantastic Lightroom presets for different situations. Get amazing photos with just one click. Save time with photo editing by using Lightroom Presets.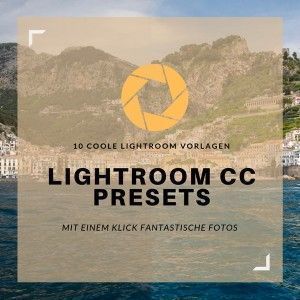 Photo editing software: Lightroom and Photoshop alternatives
Capture One is one of the most known and best alternatives to Lightoom. They offer a standalone version as well as a subscription plan. If you're browsing your options on their website you will see that they also offer special editions for Fuji and Sony cameras. The standalone software is priced at € 349,—, if you opt in for the monthly plan it is € 24,— per month. You can try Capture One for free for 30 days.
Luminar 4 by Skylum is worth a look. Luminar is an image editing software that includes a database – so it's definitely a great alternative to Lightroom, too. The surface is a bit different than Lightroom but the price is really great. The latest version of Luminar 4 including many features and filters is at 89 Euro. A great deal for people who want to take their first photo editing steps. 
Affinity Photo is a great option to Adobe Photoshop. For the great price of € 54,99 its yours – without subscription plan. The software is regularly updated with features and there's an iPad version for € 21,99.  
Free Image editing software
There are some free image editing applications available. Compared to the purchasable ones, you usually have to cut back a little. But hey, to try and see if image editing is your thing – why not?
RawTherapee is a free image editing software. You can edit your RAW photo and save as JPG. It is available for MAC, Windows and Linux. RawTherapee does not have the database function to manage your photos. 
Gimp has a similar surface than Photoshop. You can edit and retouch your photos. Gimp does not have a database either. 
Darktable is a RAW converter that also manages your photos, so it's pretty much comparable with Adobe Lightroom. It's available for Windows, Linux and MAC. 
LightZone is also a free option. You need to register before you can even download the software. The website looks a bit outdated and I couldn't figure out if LightZone has a catalogue feature. 
The article contains Adobe Affiliate Links which means that I will get a small commission if you book via my link. The price for you does not change! Thanks for considering.