Since I only live four train hours away from Prague, I spontaneously decided to head over there, capture the beautiful cityscape and write a blog post about the things to do in Prague. Well, my plan hasn't worked out like I wanted it to. I left Vienna in beautiful sunshine and arrived in Prague in a pouring rain. By the time I reached my hotel I could've participated in a wet white T-shirt contest. I got changed and was positive that the rain will stop soon and the sun will show up. It finally did stop raining, but the sky wouldn't clear up. Grey-in-grey sky – just the worst light to shoot. On day two I got up early because I was so sure, the weather god will show his mercy and it would be my time for me and my camera. And it looked quite good, there were still clouds in the sky, but it seemed that it wouldn't take long until they're gone. I was so wrong – the sky remained grey and my photos dull. My mood was not the very best at that time, but I found some interesting spots I could write about and it cheered me up. What I didn't expect was, that Prague is jam-packed in August. One might think, people rather prefer a beach setup than a city trip. Most probably I've picked the busiest time of the year. The crowds were massive! I will visit Prague again during Christmas for the lovely Christmas markets.
Despite my unlucky weather and mass of tourists experience, Prague is beautiful, vibrant, young and it has charm and a history. I'll give it another try in fall when the golden light emphasizes the beauty of the buildings.
Nevertheless, I've got some things to do for you in the golden city and some recommendations off the beaten tracks. Let's start with the must-see spots in Prague:
1 – The Astronomical Clock on the Old Town Square
It is one of the most frequented tourist attractions in Prague, but there is no Prague without seeing the medieval clock. I would not recommend you to go there during the full hour since the place is jam-packed with tourists watching the wooden sculptures to move. You don't miss a lot if you skip this attraction. The legends around the clock are quite interesting. There's the one saying that clock crafter Hanuš made the famous clock in 1410. The night before the clock was supposed to commence operation, he got blinded by intruders making sure he could not produce any other clocks. Clever Hanuš, however, made his student take one important part of the clock so that it won't work. The clock has not worked for a century until the part was found in Hanuš' grave and finally could get fixed. But the guy who repaired the clock went insane…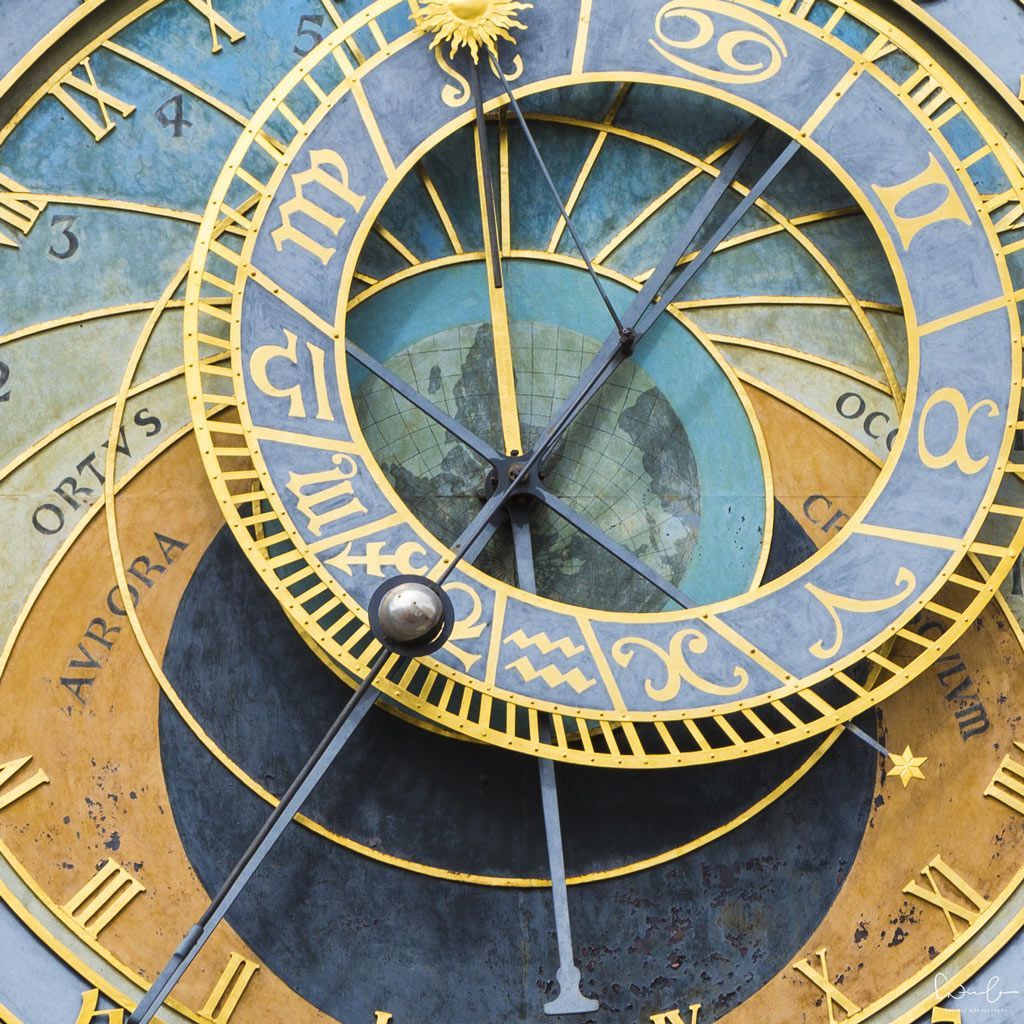 2 – Charles Bridge
Ok, this is super touristy, I know. But it's one of Prague's icons and I'm sure you don't want to leave the city without having seen it, right? The crowds start passing the bridge at around 9 am, so make sure you be there early. I was there at 6 am and even then I was by far not the only one, although I was hoping it… There are the youngsters hanging out from the night before and the ambitious photographers trying to capture the bridge before the army arrives.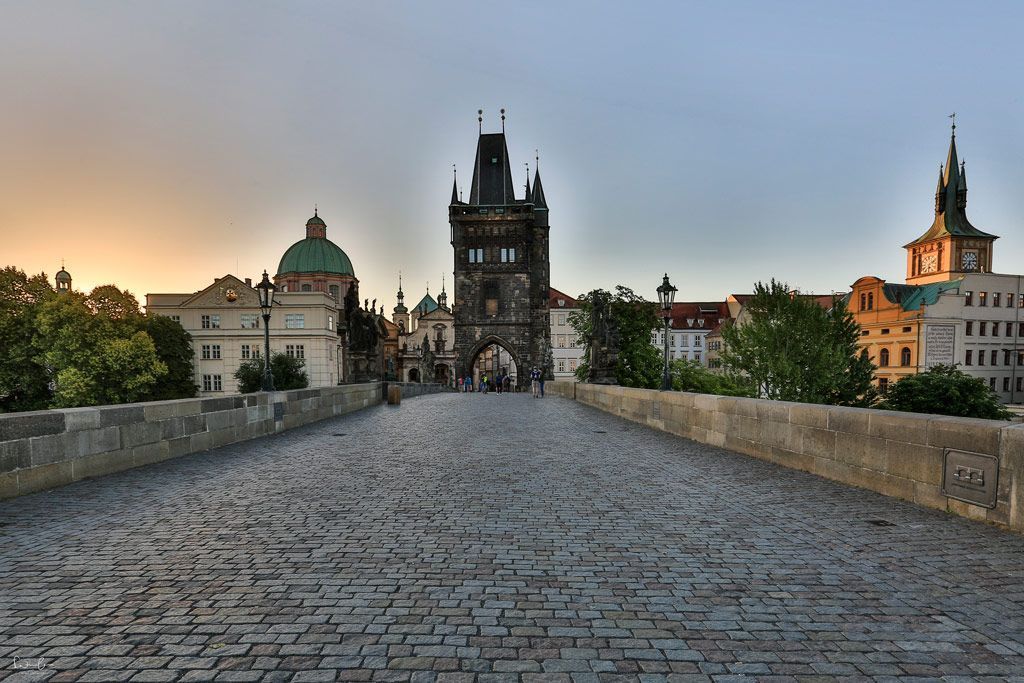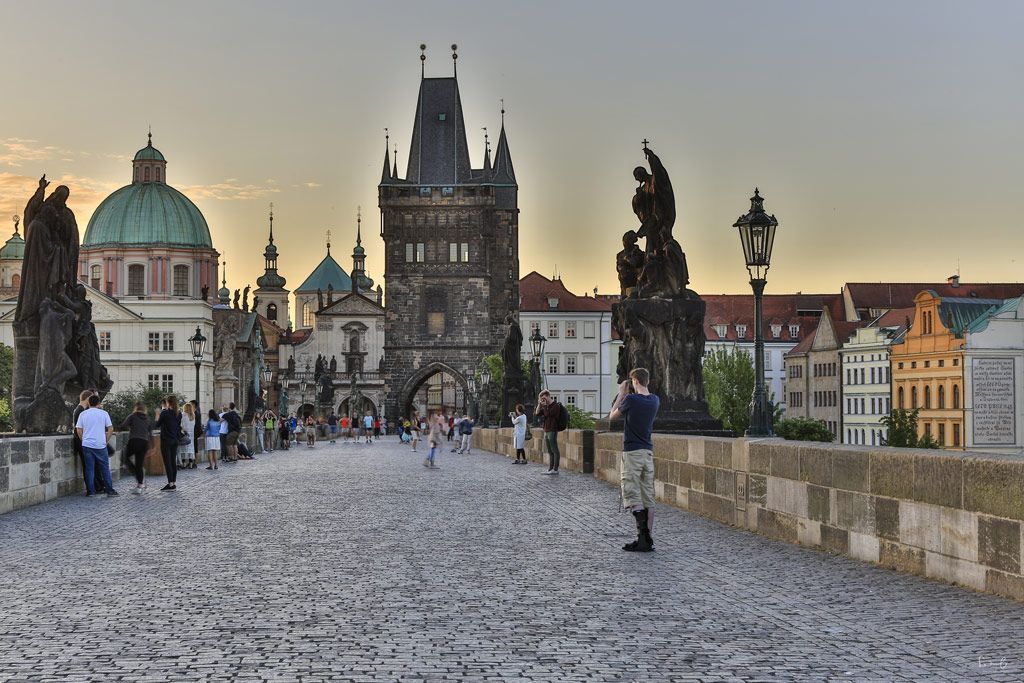 3 – The Castle
It's definitely an ancient symbol and one of the most important cultural stops in Prague. From the 10th century, the castle used to serve as the home for princes, kings and the Prague bishop. Today it is the seat of the Czech president. It's a beautiful walk up the picturesque street or alternatively, you can take tram no. 22. Again, I suggest you be there early…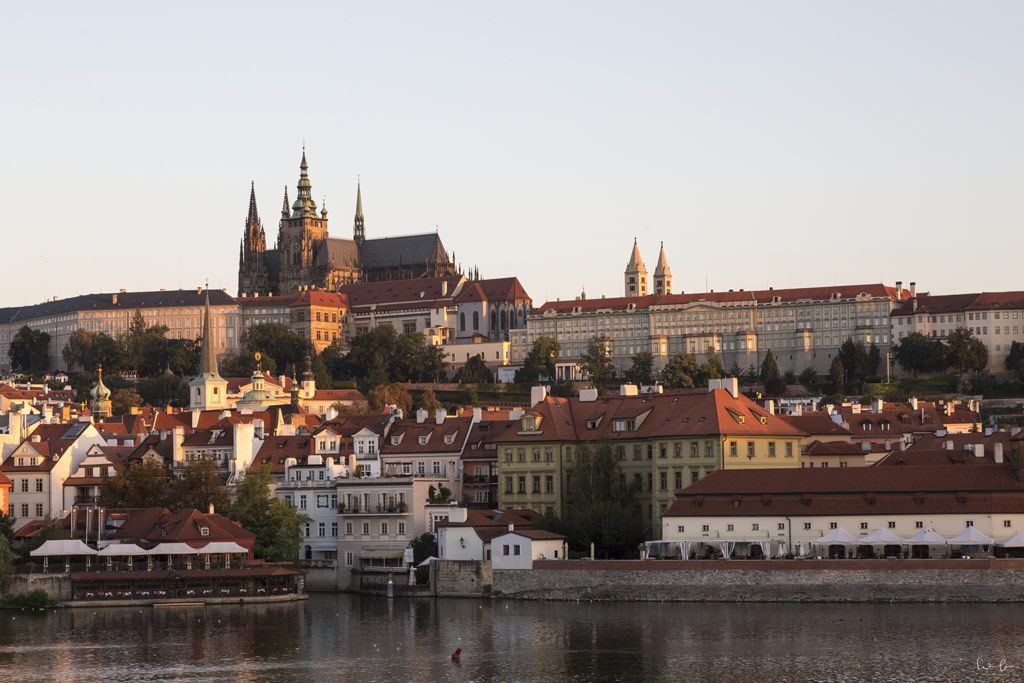 And some tips off the beaten tracks:
4 – Design, coffee and art
On my search for hidden gems of Prague, I found deelive. A design shop, hipster café and art gallery. The design shop represents the best local designers of beautiful interior design, jewelry and fashion. The products are unique and made of high-quality materials. The café next door invites you to relax and enjoy some delicious pastries and upstairs in the gallery you can stroll through changing exhibitions. Great concept, perfect to hang out on a rainy afternoon.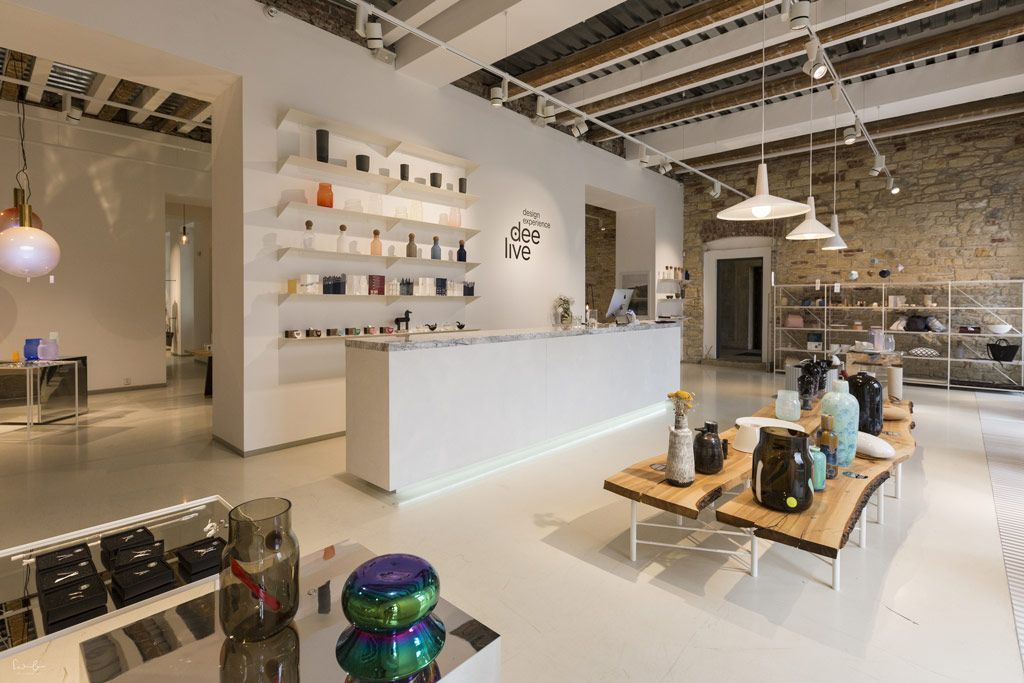 5 – For guys only
Gentlemen Brothers Exclusive is a really cool luxury barber shop for gents only. Their English concept is offering different shaving methods such as shave hot towel, electric razor cut, traditional shave, haircuts or beard styling. All treatments go along with a cup of coffee, a glass of premium spirit and a bottle of water. And on top of that, your exclusive stay at the Gentlemen Brothers is accompanied by piano music played live in the shop. Ladies, if you want to do a solo shopping trip, drop your man there. Guys, don't think twice, it's a great experience.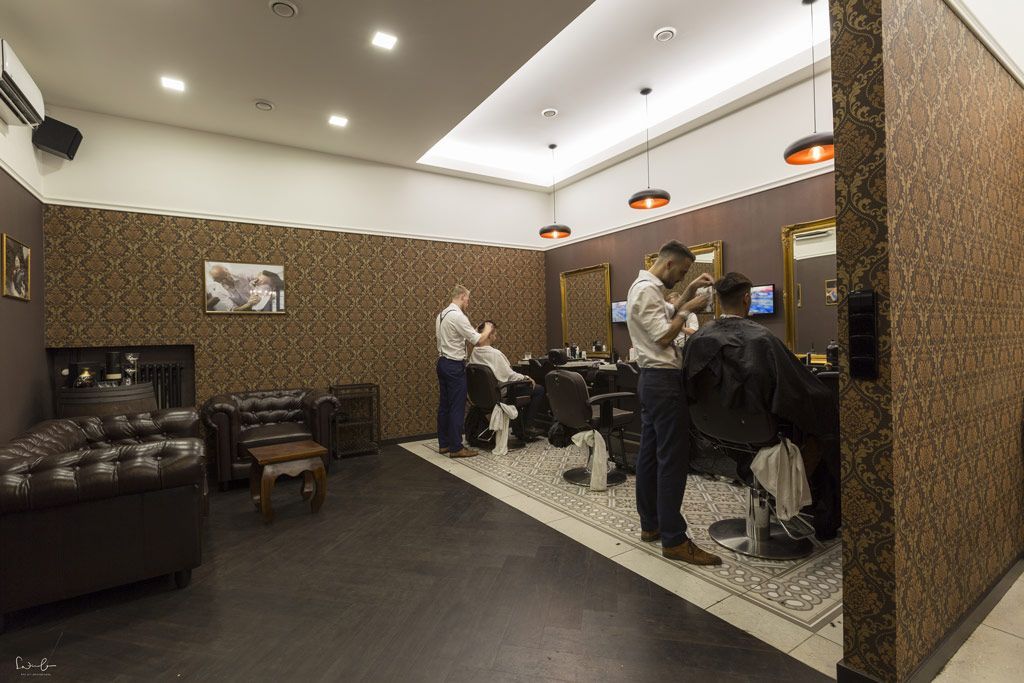 6 – Beer Spa
Yes, you read right. There's a beer spa in Prague where you can bath in hand-made, thousand-liter whirlpool royal oak filled with the natural brewing extracts. The hop helps to open pores on the skin and the high dose of Vitamin B regenerates the skin. There's also a Hop Sauna and a bed of wheat straw where you can relax. Plus: unlimited consumption of beer included.


7 – Letná Park
Prague is full of lovely parks where you can relax a bit from the hustle and bustle in the streets. Letná Park is the skateboarder's residence and location for open-air festivals. It is one of the less frequented parks, but the one with a breathtaking view over the city and the bridges. It is built on a plateau on Letná Hill, just cross Čech bridge and climb up the stairs.
8 – St. Nicholas Bell Tower
It's neither a secret nor a hidden gem. It's just less frequented than other towers in the city. On the other end of famous Charles Bridge, there is St. Nicholas Bell Tower with a 360° viewing platform. The way up to 215 steps is a bit exhausting, but the view of the whole city is beautiful. You will see the crowds on the Charles Bridge and feel a relief that you're not there 😉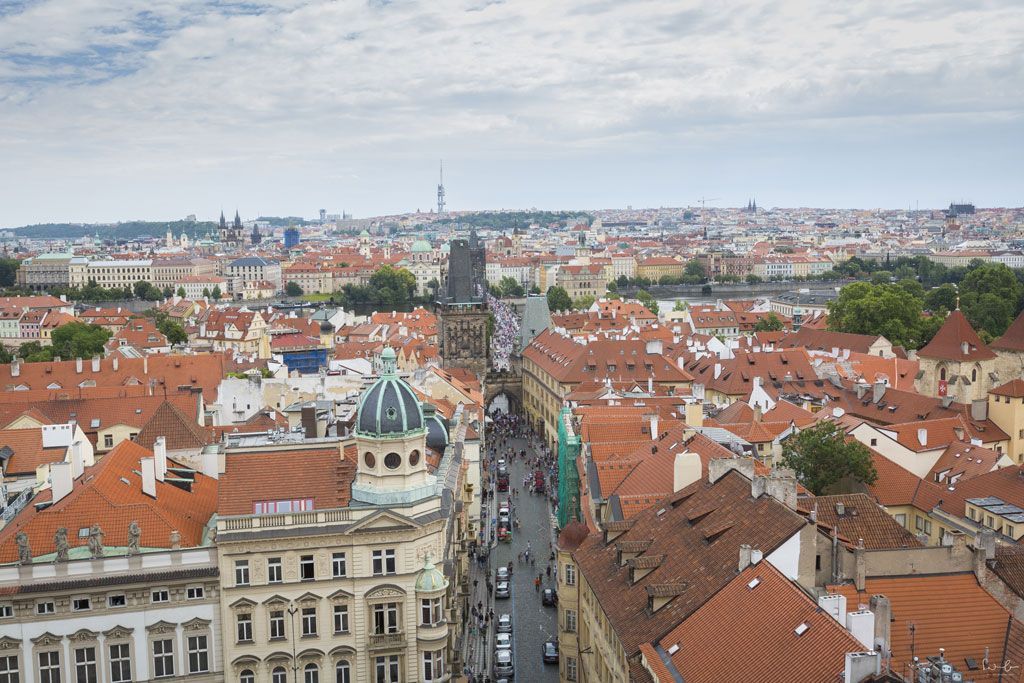 Are you traveling with kids? Here's a 6-day itinerary with children you may want to read.
9 – Kantýna
Meat lovers, this is your place to go. "Our Kantýna smells of craftsmanship and the fire on which we cook our meat" is written on their homepage and I could not say it any better. You can choose your piece of meat at the butcher's bar and get it served soon after you found a table in the busy food hall. It's quite loud in the open, high space, but fully intended as the owner wanted to create a kind of canteen with food of high quality to reasonable prices. Well done!
10 – Coffee and burger 
If you have enough of the crowds and fancy a burger, walk to Summa Cum Laude in the 2nd district. It's a cool bistro and they serve great burgers and salads. Right next door you find the lovely If Café. Their pastries are amazing, the cheesecake makes you feel you're in heaven.
Prague is an amazing city and I will definitely give it another shot in October or even in winter. I heard that the city is spreading much charm when snow lies on the streets…