The Japan Rail Pass is a great invention for tourists. If you visit Japan and travel within the country, the train is the fastest and most convenient way of transport you can choose. However, train tickets are not very cheap and the Japan Rail Pass might be a great value for money thing. And how does the Japan Rail Pass work?
When I started my research on Japan, I read to buy the Japan rail pass. After I visited the official website presenting all the different rail passes depending on which route I'm gonna take, I was super confused. Step by step I saw some light at the end of the tunnel and figured out how this system works. Here's a comprehensive but short guide on the Japan Rail Pass and everything you need to know:
What is the Japan Rail Pass (JR pass)?
Practically it is your train ticket through Japan. It is not cheap, but – depending on your itinerary – potentially saves you a lot of money. You buy it once and use it over the valid period within mostly all trains of the Japan Rail company. There are some regional rail passes and there is one which covers the whole country. That's the one I am referring to in this article.

How long is it valid?
You have three option: You can buy the pass for 7, 14 or 21 days.
How much does it cost?

exchange rate: Oct. 2017
Which trains can I use with the Japan Rail Pass?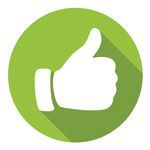 You can use all trains and busses from the JR company plus the JR Miyajima ferry. Also, the Narita Express from Narita Airport to Tokyo is included.
However, there are exceptions. The JR company offers super-express trains Nozomi and Mizuho with a speed of 250 km/h. These trains make stops only at the major stations and you can't use them.
How do I know if the train I am planning to use is JR and included in the pass?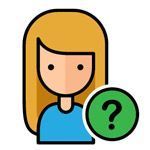 This is a relevant question, but no worries. You've got options to check online, if your train is a JR train or not and you can ask in any JR office at the train stations. Here's how to check online:
Google maps route planner: type in starting point and end point and choose public transport. It gives you several routes, tells you which trains and even the price of the route. Each train with a JR in front of the name is included in the Japan Rail Pass
www.hyperdia.com is an online route planner which tells you pretty much the same as google maps.
How do I use the JR Pass when I enter a train?
For Shinkansen trains get a ticket with a reserved seat in a JR office at the station. Show both the ticket and the JR pass at the gate to the trains. You do not necessarily need a reserved seat, however, it is very convenient not to look out for available seats. Some Shinkansen trains don't even have cars without non-reserved seats. Make sure to be at the train station a little bit earlier so that you have time to get your ticket from the office. Check the car number on the ticket and look for the signs on the floor indicating where the cars stop. Remember, Japan is a disciplined country and you're supposed to queue. Enter the car and look for your seats indicated on the ticket.
Is it worth buying the Japan Rail Pass and does it pay off?
I heard people saying, buy the JR Pass because it's great. Oh, yes, it is definitely great. However, it makes sense to do some calculations and research before you buy it. My Japan 2 week itinerary led me from Tokyo to Hakone, from there to Kyoto with a day trip to Nara, Hiroshima and Miyajima, back to Tokyo and I bought the 7-day pass for my 2 weeks. Why only 7 days when my visit was 14? I stayed two nights in the Hakone region which is not covered by the JR pass and for which I had to buy the Hakone Free Pass. So I validated the JR Pass when I took the Shinkansen from Hakone to Kyoto from where I did the day trips to Nara and Hiroshima. On my last day of the 7-day-validity, I went back to Tokyo and stayed there where I didn't need the JR pass. The 14-day pass would not have paid off with my route.
Does it still sound complicated? Then I suggest knowing your itinerary first. Use the hyperdia route planner to check the prices of the routes. If you still have doubts, send your itinerary to the Japan Rail Pass forum and ask if it's worth buying the pass or not. You will get an answer after a few days. When you travel a bit within Japan, the pass will eventually pay off. Then it might only be the question which one you choose.
Here's another great article about the Japan Rail Pass.
How and where to buy the Japan Rail Pass?
You've got three options.
Either you buy it in an official ticket office in your city, which you can easily find on google.
Or you buy it online and get the voucher delivered to you. Make sure to order the pass early enough, let's say 10 days, to be on the safe, side before you depart. It says it can be delivered within 2 workdays, but you never know. You might find a lot of information telling you to buy the rail pass before you actually enter the country. I would recommend doing so. Don't buy the voucher too early though! You can only convert it within 3 months.
From March 2017 until March 2019 tourists have the opportunity to buy the rail pass in Japan at the following stations: Sapporo, Sendai, Niigata, Tokyo, Shinjuku, Yokohama, Nagoya, Osaka, Hiroshima, Takamatsu, Hakata, New-Chitose Airport, Narita Airport Terminal 1, Narita Airport Terminal 2-3, Haneda Airport International Terminal, and Kansai Airport. Bear in mind that the pass is slightly cheaper if you buy it online.
Once you've received your voucher, you need to convert the voucher to a rail pass. You can do that in every JR ticket office, for example upon arrival at the airport, which is what I recommend. By then you have to know when you will start using the pass because this date will be marked on the pass and cannot be changed afterwards. That's it. You're then ready to use it.
Do you have any questions about how the Japan Rail Pass work? I promise, once you're in Japan everything will be fine and it will be less complicated than it sounds. You get lots of help from the staff in the ticket offices and they are happy to provide booklets and maps.
Here's your pin for later