Cotopaxi is one of Ecuador's landmarks. The volcano with the symmetrical top is covered in snow and very often in a fog, too. If you're lucky you can see Cotopaxi from Quito, you can even do a day trip from Quito. The Cotopaxi National Park, however, deserves more than just a quick pit stop and besides, there are plenty of things to do. Here's my guide to visiting Cotopaxi National Park in Ecuador and how to spend two days beneath Ecuador's most famous volcanoes.
Hike the Laguna Limpiopungo
The Laguna is located pretty close to the entrance gate of the National Park. You cannot miss the parking lot with the lagoon behind it and the hiking trail starting off right at the lagoon. It is an easy 1.5 hours hike on a mainly flat trail with beautiful views, nesting Andean Gulls and lots of Hummingbirds. From the lagoon, you might have a breathtaking view of the Cotopaxi with a great reflection in the water. It's a top photo spot of the volcano – if you're lucky with the weather.
Walk to Jose F. Rivas Refuge
If you want more than just a flat trail, walk up to Jose Rivas Refuge. The hut is located on an altitude of 4500 meters and it is the starting point for Cotopaxi summit mountaineers. The best is to choose a clear day and take time for the hike. The height is challenging and I recommend you to not do this walk before you had some days of acclimatization. Otherwise, you risk altitude sickness and for sure you won't have a blast if you're struggling on your hike. 
Cotopaxi National Park is home of hundreds of wild horses. If you're into horses you might fancy an afternoon with a guided horseback riding tour to discover the national park. Tambopaxi Lodge is offering tours between one and even 8 hours if you're into riding up Sincholagua mountain. Book your tour 1 day in advance and do not forget to bring warm clothes. The weather is always quite unpredictable there. 
Biking on 3500 meters altitude is not your thing? I totally understand. But hey, there are e-bikes to rent. Wouldn't it be great to discover the park by bike? Not being dependent on 4 wheels, but being able to reach spots you probably wouldn't reach otherwise? Sounds cool? Biketourecuador offers different packages for your adventure.
An alternative is this combined hike-bike tour* in the national park: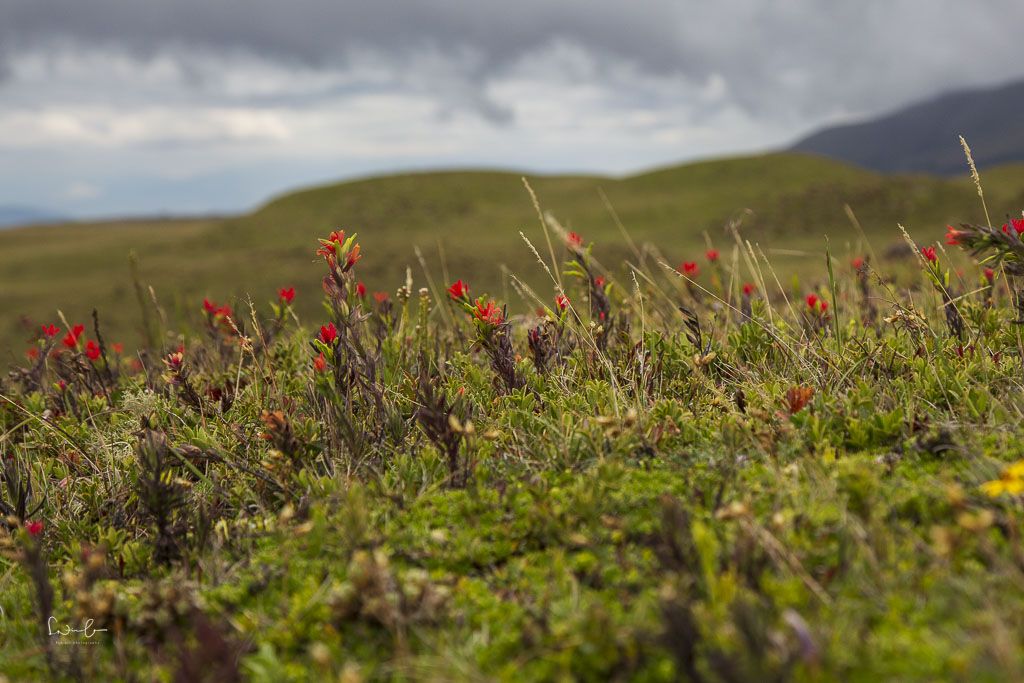 Imagine standing on nearly 6000 meters above sea level with a view over you've never seen before. You think it is not possible? Well, I'd say it is. Preparation and acclimatization is one thing and it is definitely key to success. However, not minor important is the guide who makes sure that you are safe all the way up and down and who takes care of your personal well being. The guide (1 guide for max 2 guests) is the most important person during these hours of your life. He recognizes when you're struggling and he's the one who decides to return in case he thinks you won't make it to the summit.
There are tons of tour operators in Ecuador offering summit tours. Not all of them pay their guides rates that are considered to be fair. Andean Summit Adventure is an agency offering quality, experience and on top of that their guides are paid well. Jaime, the head of tour guides has been a mountain guide for more than 20 years, he's been climbing Cotopaxi for hundreds of times and most importantly he is certified internationally (IFMGA). Andean Summit Adventure's approach is to acclimatize you a couple of days first before you have your big day. The height in Ecuador is one of the most underrated facts and accordingly the people who have not started slowly are most likely to fail in reaching the summit of a 5000-meter mountain. Have I climbed Cotopaxi? Unfortunately, I haven't. But I can recommend Andean Summit Adventure because the founder, Elisabeth, has been one of my best friends for many years. She moved to Ecuador a couple of years ago and founded the agency after falling in love with Jaime. Their success rate for first-timers is at 65%.
Things to know about Cotopaxi
Cotopaxi is an active volcano. Its last eruption was from August 2015 to January 2016 and it was closed for visitors until October 2017. Cotopaxi is one of the best-monitored volcanoes in South America so you do not have to worry about your safety. However, no system can predict an eruption, that's why the National Park authorities have issued clear guidelines and instructions in case of an emergency. You will find evacuation route signs everywhere within the park. Read the safety instructions when you register at the park entrance and make sure to take water, glasses and a hat with you. Stay within the permitted areas only. In the unlikely event of an ash fall, cover your face with clothing and follow the evacuation route. Bear in mind that you won't have cell reception in most areas of the park. 
The rules change daily. There is no official statement about whether you need a guide or not. Some tourists are able to visit the park with a taxi, some are denied. In order to avoid unwanted surprises, it is recommended to visit the park within a guided tour or get the latest information at the park entrance and hire a local guide there in case you cannot enter without. 
How to get to Cotopaxi National Park
You can take the public bus from Quito's Quitumbe bus station in the south of the city to Latacunga and from there get the bus to the park. It is recommended to ask the driver to tell you when you have to get off.
The easier and more comfortable way is the car. It takes approximately three hours from Quito. You can either rent a car (make sure it is a 4-wheel-drive) or hire a driver.
The most convenient way to get to Cotopaxi National Park is to join an arranged tour which usually includes transportation and guides, sometimes even meals.
A great opportunity to combine two amazing sights, the Cotopaxi National Park and Quilotoa, is this 2-days trip* from Quito. The first day is a full Cotopaxi experience and day two leads you beautiful Quilotoa crater lake with a stop at the canyon Rio Toachi.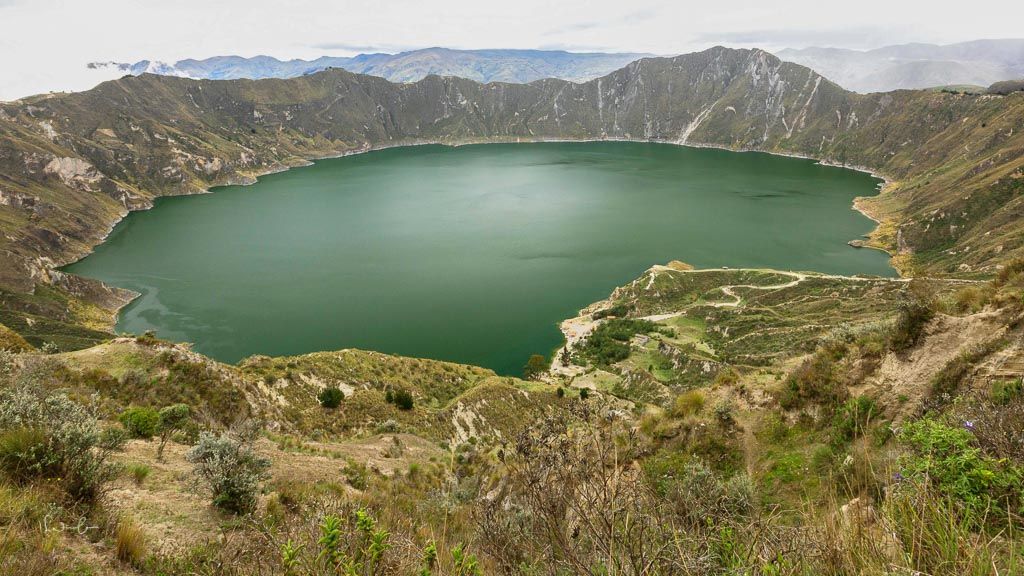 Where to sleep in Cotopaxi National Park
In order to have the full Cotopaxi National Park experience, I recommend staying a night or two in the Tambobaxi Lodge* right by the foot of the volcano. The Lodge offers cosy rooms with private bathrooms and an oven. The food – especially the potato soup with avocado and cheese (jeez, it was so damn good!) – is fantastic and the staff is super nice. Electricity is switched off between 11pm and 5am. Don't rely on charging your devices overnight and no electricity also means no wifi – but a comfortable bed and a great night sleep instead. From the lodge, you've got a great view of the volcano. If you're not too tired (I definitely was), you should try and get a starry sky photo from the lodge. 
Disclaimer: This article contains affiliate links marked with *. It means I will get a small commission if you book/buy via my link. This is at no extra cost for you.