Sometimes people ask me which one of the two cities I prefer to visit: Chicago or New York City? Actually, this is not an easy question to answer because both cities just have their own characteristics. How can you compare two cities? Is it a relevant question anyway?
Well, for Europeans planning a city trip to one of the US metropolis, I'd say yes because of limited nonstop flight options to the United States from my home base Vienna. You can choose between New York City, Chicago and Washington – the West coast is too far for just a couple of days. Right, so where to go? Chicago or New York? Besides the attractions in each city, I usually look at other criteria and not always at the best things to do. This is not a city guide but rather a different view and not to be taken too seriously anyway.
Some facts. You know, the usual stuff like size, location and structure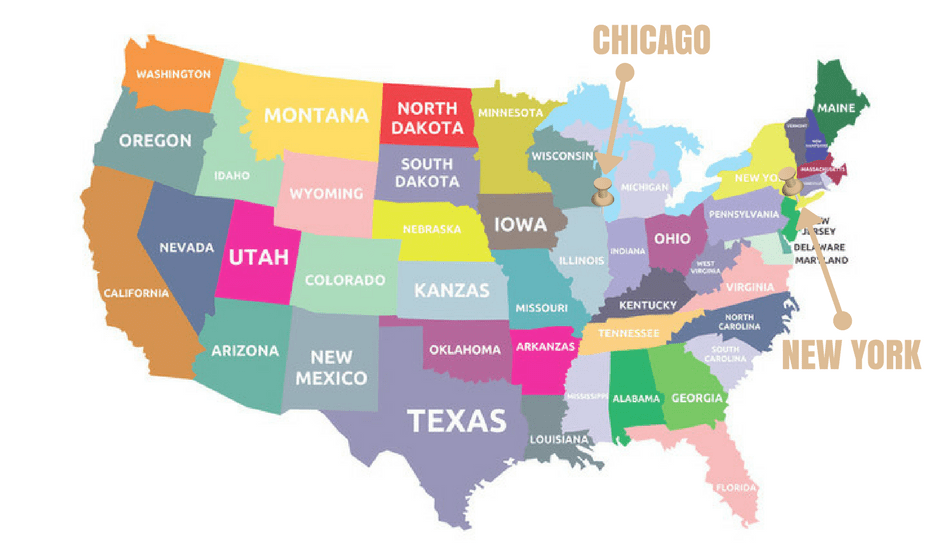 New York City is located in the state of New York on the East coast of the United States. It sounds like Wikipedia, I should really put more effort into that… More than 8 million people live in NYC, that's about the same as Austria. I grew up in a village with 2300 inhabitants, so 8 Million is pretty colossal for me. Often, when we hear New York, we only think about Manhattan. Sure, it's the main tourist magnet with all its glorious buildings and sights. But don't forget about hip Brooklyn, hot and diverse Queens, Staten Island and the Bronx. Speaking of the Bronx: I remember my first time in New York, when I took the subway and was afraid to exit the wrong stop and end up in the Bronx caught in the middle of a gang war, robbed and shot dead. Its reputation precedes it and I am wondering how it really is. It can't be that bad, can it? I'm pretty sure it's not. If there's anyone of my readers living in the Bronx, I'd love to talk to you about it. Drop me a message and help me dispel this rumor.
Jonathan posted a comment after I published this article and he was prepared to answer some questions on the reputation of the Bronx and how it has changed over the years. Find the interview with him here.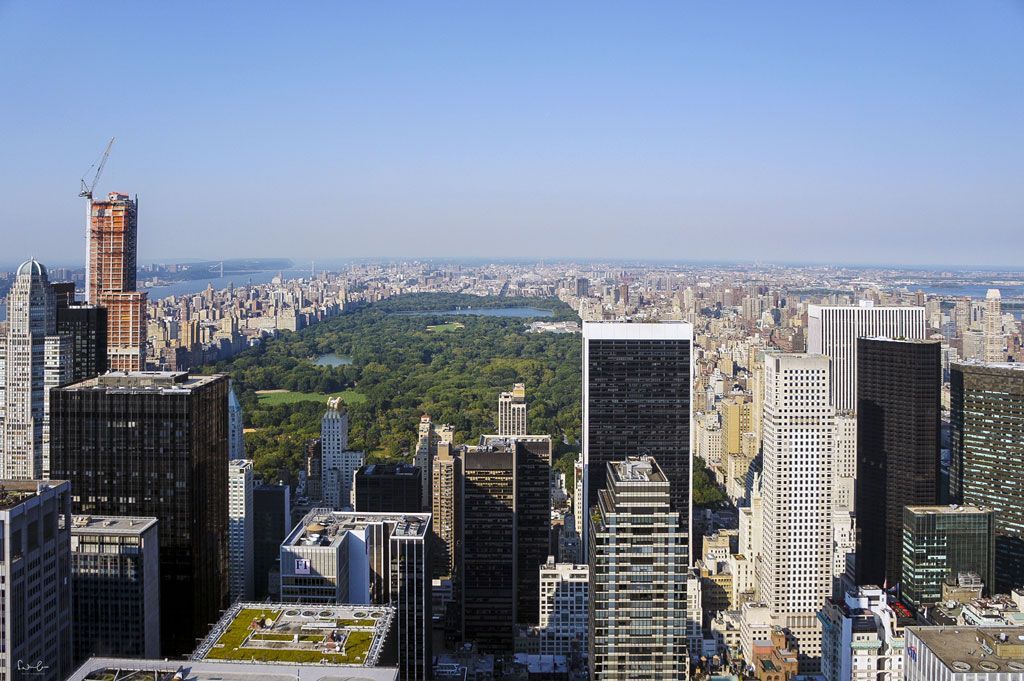 Chicago is located in the state of Illinois in the Midwestern United States. Wikipedia alert again… Compared to New York City, Chicago is a village with its 2,7 million residents but the metropolitan area has nearly 10 million people. Ha! So no village at all. The really great thing about Chicago's location is Lake Michigan which gives you this wonderful holiday feeling. In the warmer months of the year, of course. Wicker Park and Logan Square are rated as the hipster havens of Chicago, The Loop is the center of attractions and the Gold Coast is the posh area. Is there some kind of an equivalent to the Bronx in Chicago? Aside from the fact that the crime rates of Chicago are much higher than New York's, Englewood, Riverdale, Auburn Gresham and Fuller Park are the worst neighborhoods in terms of higher crime rates and low incomes.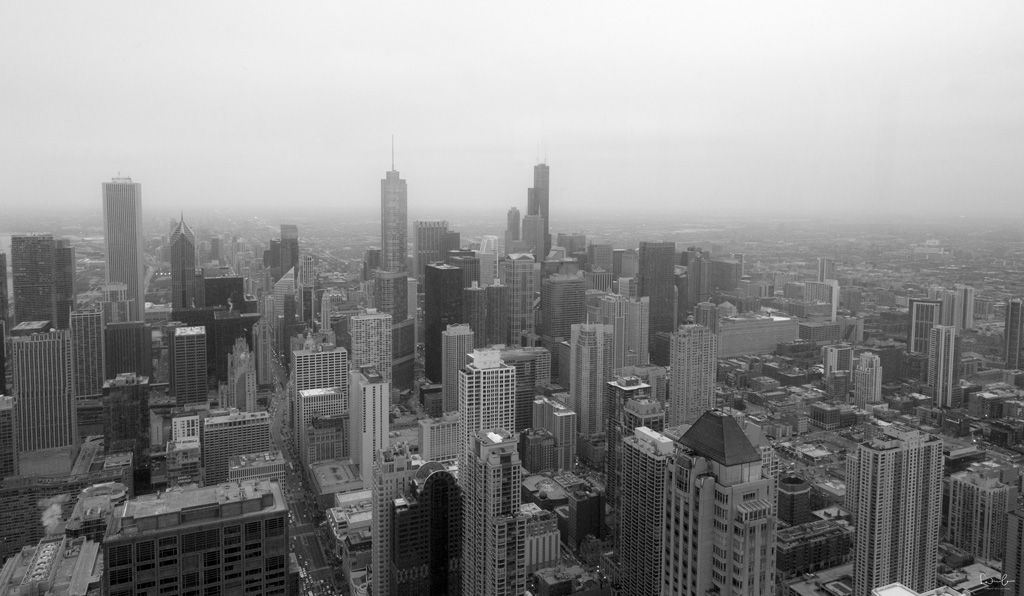 It's a very close match between the both. The flight time is about the same from Vienna and both cities are blessed being located by the water. Since I don't give too much on crime rates and I didn't feel any danger in Chicago, a point goes to both of them 1:1
Nicknames
I wonder what this thing with nicknames is, anyway. I don't have one, by the way. You might think, people call me Nici or Nico. My deceased brother used to call me Nicä (it doesn't sound very nice, does it?) when we had a dispute or he wanted to irk me. That was the only exception and he was allowed to call me like that. Other than that, I'm Nicola. New York City's most common nickname is The Big Apple. The Capital of the World and The Center of the Universe are quite snobby names while The City That Never Sleeps is a proper fit and sounds nice to me. Chicago's nicknames are The Windy City, the City of Big Shoulders, the Second City and The City That Works. Approachable and likable. Sorry, New York, this point goes to Chicago. 2:1
Chicago vs New York skyline
Every major city is defined by its skyline, right? You hear people saying "Oh wow, the skyline of xy is just amazing". Tell me, who is not impressed by the skyline of New York City when sitting in the taxi towards Manhattan? Even after several visits, it's always a remarkable view and much more worth watching than playing on your phone. My favorite skyline spots are Brooklyn Bridge Park with the wooden posts from an old pier and Gantry State Park by the original Pepsi sign. The Chicago skyline is undoubtedly awesome, too. The creative way is to look at it through the Bean in Millenium Park or the classic spot at Adler Planetarium from where you've got a great view of the city with the lake in the foreground. The old pier piles win…point for New York City. 2:2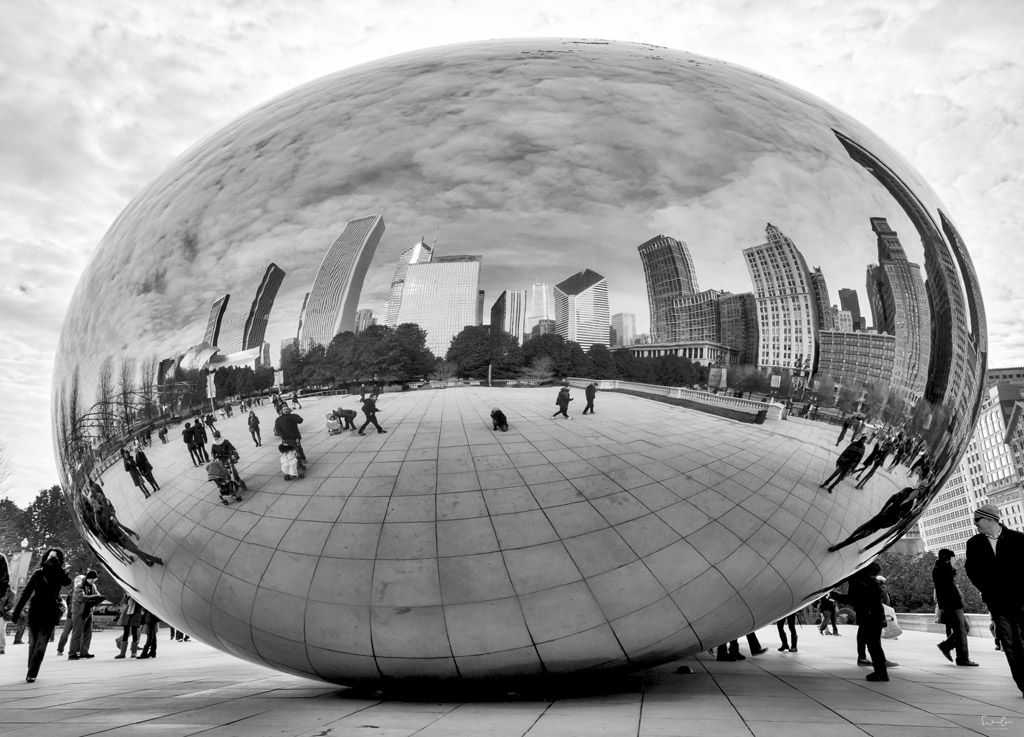 The architecture
I'm a very big fan of architecture and both cities are predestined to be visited due to its fascinating architectonics. Drum roll…which city has the most remarkable buildings? New York City's classic beauties like the Empire State Building, the Flatiron or the Chrysler are just amazing and they always look good on photos, don't you think? I also love the Grand Central Terminal, the New York Public Library or the Guggenheim Museum. And on top of that all, I am crazy about New York's bridges, especially about the design of Manhattan and Brooklyn Bridge.
Here's a beautiful book about the best new architecture in New York.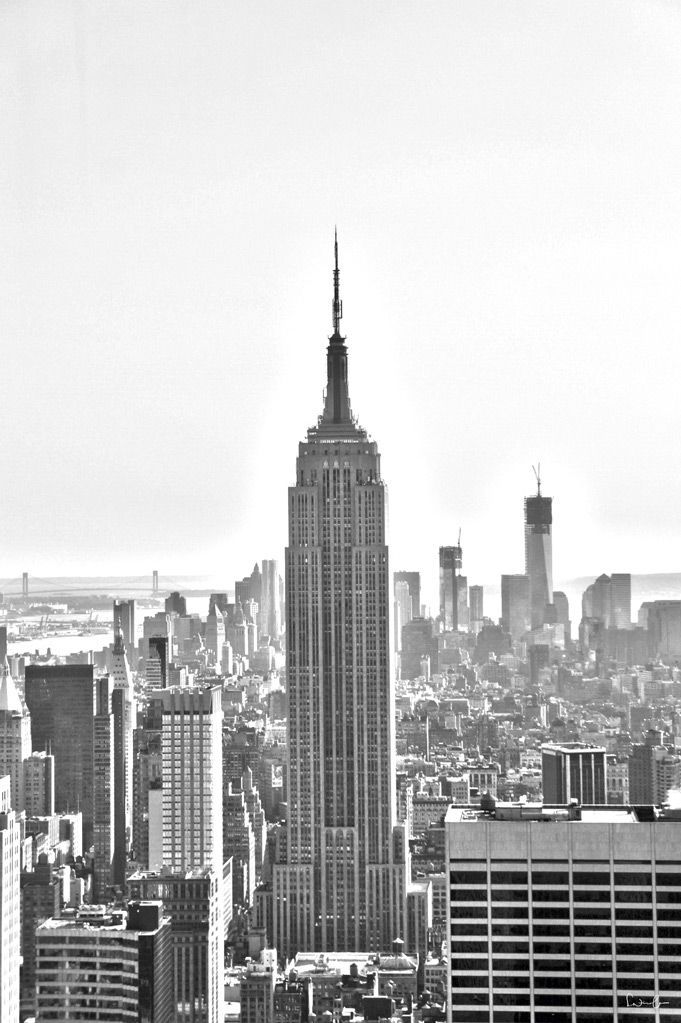 Chicago has got some classic masterpieces like the Wrigley, the Carbide & Carbon or the Rookery Building. The Aqua Tower is quite an interesting object with its concrete balconies looking like foaming waves. I would not call Marina City beautiful but definitely remarkable. Last but not least I've got to mention the terrific interior of the Cultural Center. Well, Chicago, you're doing really well with architecture but I give this point to New York City. Don't be sad, I'm a bridge freak and you can't keep pace with NY with bridges. 2:3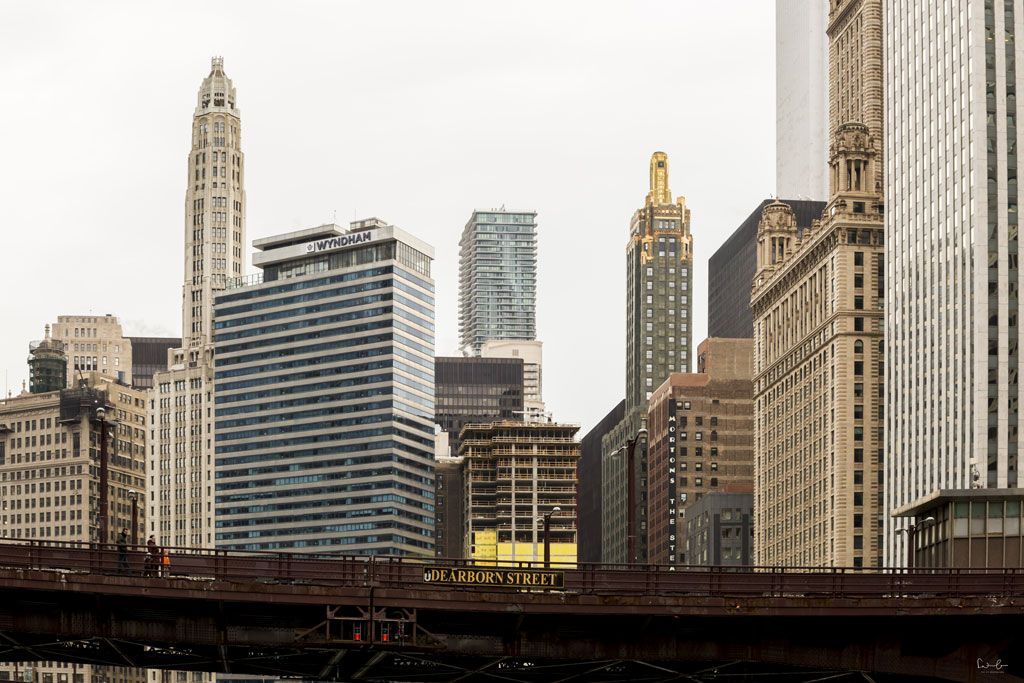 Popular parks
Both cities are proud of their famous parks: Millennium Park (attached to Grant Park) in Chicago and Central Park in New York. While Millennium Park is one of the main tourist sites with loads of attractions and activities going on, Central Park is a true recreation area and the green lung of the city. Central Park is 35 times bigger than Millennium Park and a magnet not only for visitors but also for New Yorkers. Well, guess my favourite constructions in both parks…it's bridges: The Bow Bridge in Central Park and the BP Pedestrian Bridge in Millennium Park. Although I really enjoyed Millennium Park with the famous Cloud Gate, New York's Central Park has more of this park feeling with all the beautiful ponds and lakes to me. 2:4 for New York City, even though I deleted a bunch of my NY photos accidentally and can't show you the Bow Bridge…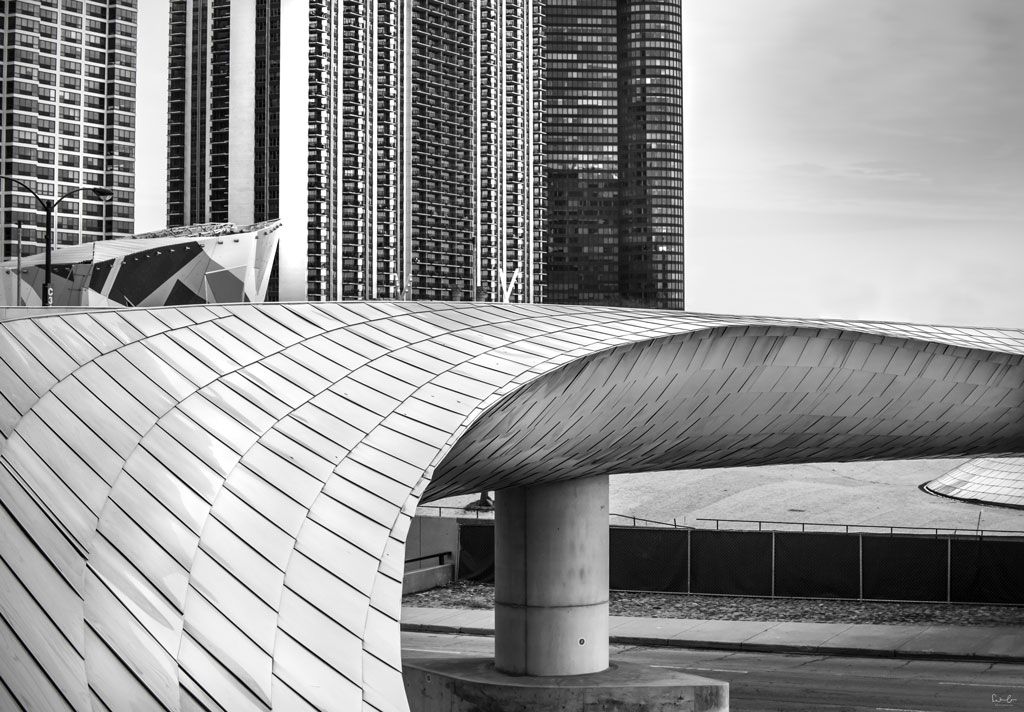 Atmosphere
This is a tricky one. Simply, because I like both, just depending on the day, the mood and which part of the city you're walking around. Chicago is much more laid back. I did not see the people rushing through the streets, not even in the financial district The Loop. It seems "Chicago-er" are more relaxed. Manhattan is one big fuss. The number one rule appears to be, the faster the better. Don't mind the red lights, just walk. And don't forget to hold a cup of coffee in your hands (I always wonder if they actually drink it or if the cup is an accessory). No offence, dear New Yorkers – I love that and I do the same when I'm in your city. I just wish you had more real cafés with proper coffee. It's a point to both of you because I simply enjoy both. 3:5
A famous song
Both cities inspired great musicians for songs. I've chosen three for each city. Despite it is a matter of taste which songs one likes most, I think New York is featured in more well-known ones. Ask people about a New York song, you will get at least three quick like a shot. For Chicago, you might need to think a bit, right? I didn't know any and had to google for Chicago inspired songs. I'm so sorry, dear Chicago but this point goes to New York, too. It's 3:6.
Chicago
Smashing Pumpkins Tonight, Tonight
Homecoming by Kanye West
My Kind of Town (Chicago Is) by Frank Sinatra
New York
New York, New York by Frank Sinatra
Empire State of Mind by Alicia Keys and Jay-Z (I was actually wondering if this video was an iPhone ad…)
No Sleep Till Brooklyn by Beastie Boys
So, the score says I have a bias towards New York City and I guess it's kind of true. Although I really like both cities, I can never get enough of NY. I stayed in different areas and there's always something new to explore. If someone has visited NY but not yet Chicago, my advice is very clear: get a flight to Chicago. What's your choice? I'd really love to hear your thoughts.
Here's your pin for later
MerkenMerken