Mallorca is a perfect place to hop for a long weekend. It offers a good mix of beaches, nature, nightlife and amazing food. You can party one evening in Palma and relax in a beach club or a natural beach with only a view people.
I've got the top picks for a short trip to Europe's sunny island for you:
Hidden beach:
Cala Varques in the area of Manacor in the South-East of Mallorca is a pristine beach with turquoise water. There is a small bar where you can buy water, crepes and cocktails. If you can't deal with the burning sun, bring your umbrella, because there's not a lot of shade down there. The great thing about Cala Varques is, the beach is not crowded at all. This has most probably to do with the way you get there: it's a 30 minute walk from the main road. These are the GPS coordinates where you can find a car park (39.51264945075144,3.2784318923950195).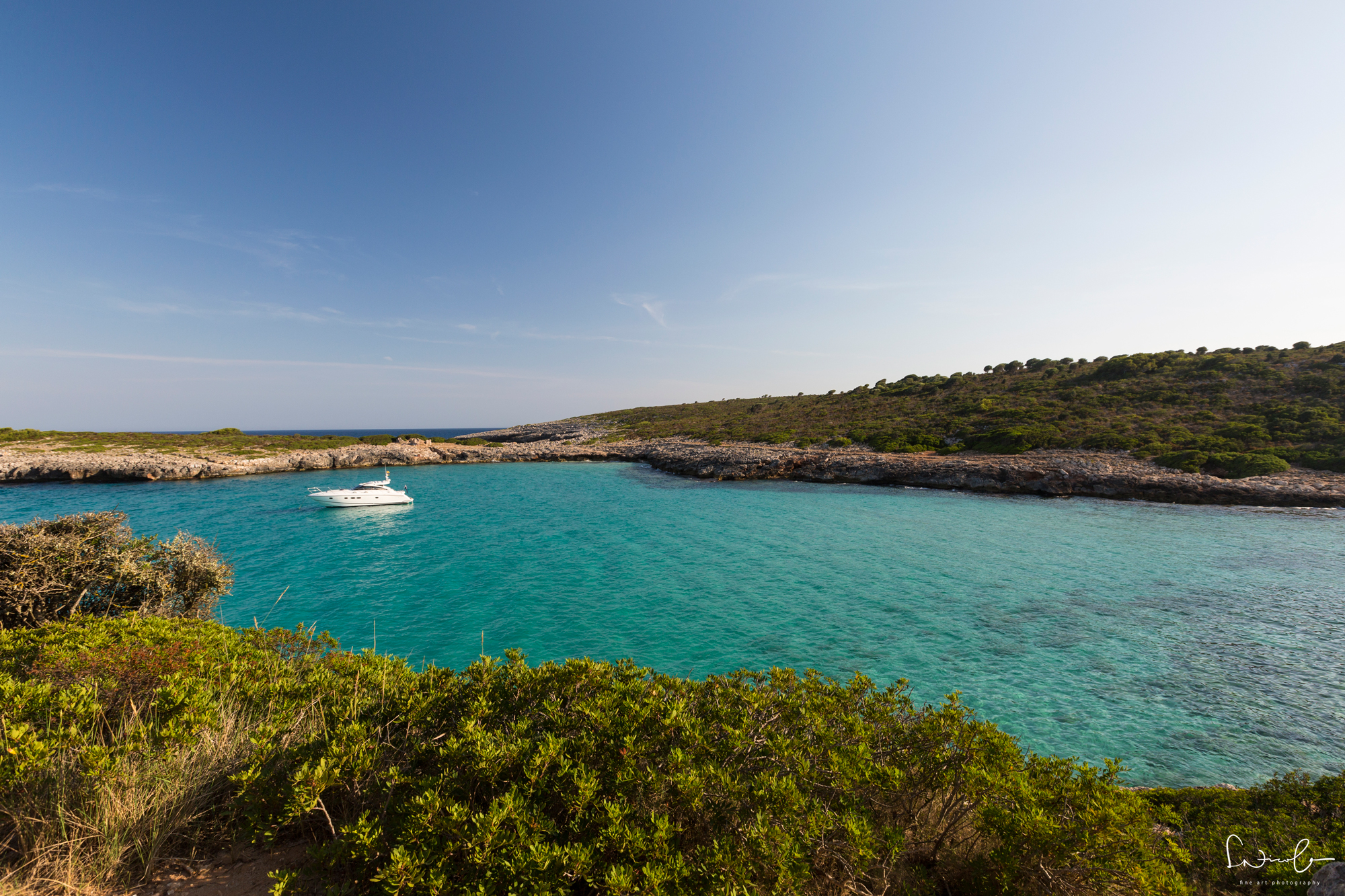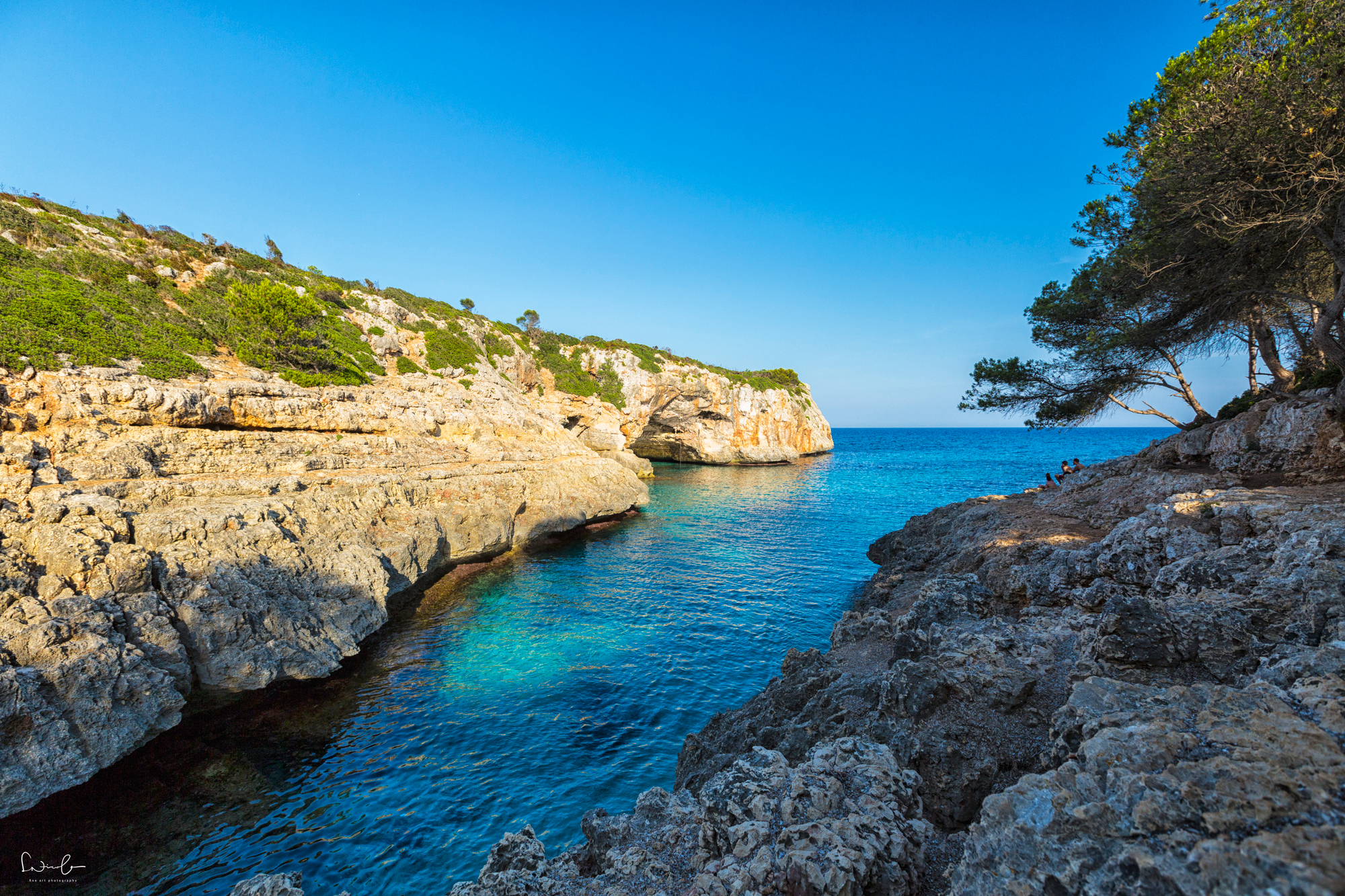 Bring a polarizing filter with you to make the color of the sky even more vibrant. For the shot of the natural bridge, I used a tripod to create an HDR image. This way I could capture the color of the water in the cave on the right side.
Beach Club:
After the 30 minutes hike to the hidden beach you might want to chill out in a fancy beach club for a day. Mhares Sea Club is located south of Palma. For 35 Euros you'll get free parking, a comfortable sun bed, an umbrella, towels, a glass of Cava and an additional drink and fruits. The pool is big and you reach the sea by walking down a few steps. There is no beach, but rocks – Aqua shoes are definitely an advantage. The sea is beautiful there, the water is crystal clear.

Beach
Cala S'Amarador is a beautiful beach near Santanyi in the South of the island. The beach can be reached after a 5 minutes walk from the big parking area. The thing with beaches with parking is, that it gets really crowded during the day. If you want a sunbed and an umbrella for 8 Euros, be there at 10 am at the latest. There's a bar where you get drinks, food and fresh fruits.
Relaxing at the beach makes me terribly hungry. Too good, that Mallorca has a great choice of amazing restaurants. These are my top 3:
Quince Restaurant in Porto Cristo:
I think this was one of the best diners I ever had in my life. The Tuna Tataki was amazing, but the grilled fish filet was simply unbelievable. The staff is young, vibrant and friendly.
ElNeo in Palma:
This place in the old town of Palma is about Cocktails and fancy Tapas. Not very cheap, but delicious.
Restaurant Sa Botiga in Santanyí
BBQ and grilled fish in a welcoming atmosphere, served by friendly German staff.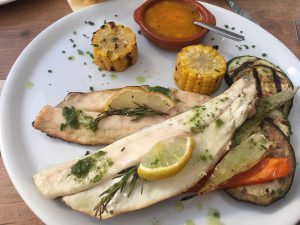 I definitely recommend you to hire a car for your stay in Mallorca in order to explore different areas. Rental cars are quite cheap in Spain and parking is never an issue.